'I always say to people, 'You're a business leader first who has a passion for HR''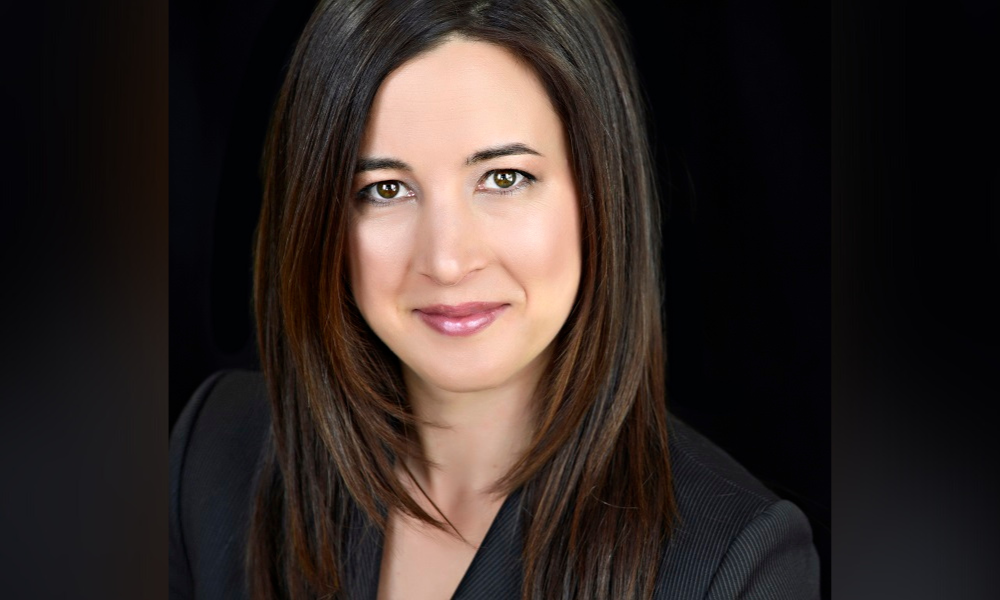 "I'm very fortunate, I love what I do," says Heidi Hauver, vice president of people experience at Shinydocs, a data-centric software company based in Waterloo, Ont.
"It's that whole notion of find something you love doing, you don't feel like you're working a day in your life. I feel that way — I get to create, I get to innovate, I get to connect with other human beings; I get to help bring out their potential and help create environments where they can be their authentic selves and find their best work."
Business and HR
Unlike many people who segue into human resources later in life, Hauver knew early on that HR was the career for her. Starting out as an administrative assistant, she took a Management Certificate course, and the first course was HR management.
"That's when I realized this is what I wanted to pursue… it was that first course that really gave me the insight and understanding of what HR was all about," she says.
It was the business side of the profession that really attracted her.
"I've always had an entrepreneurial spirit — definitely, there was an interest of being part of growing a business. And, definitely, I enjoyed the people aspect," says Hauver.
"I always say to people , 'You're a business leader first who has a passion for HR.'"
Read more: HR leader profile: Carolyn Meacher of dentsu
It's also about giving back, whether to your community or your employees, she says, "helping to solve puzzles for people and help them build the confidence that they need."
HR is a very purposeful role, says Hauver.
"That was definitely something that I found in the early days, that sense of accomplishment and that sense of purpose — that's what's driven me."
Rewarding career so far
Hauver has worked for a variety of companies in her more-than-20-year career, including six years at IT services company Pythian from 2010 to 2016.
That was a highlight of her career path, as the company grew from 75 to 500 people in 20 countries, she says.
"I started out as an HR leader and grew a team of almost 20 HR leaders across the world. That was definitely something that was amazing, being part of that build."
Hauver's work at Invest Ottawa from 2017 to 2021 was another rewarding chapter, she says.
"I was asked to come in to build out the talent strategy for the City of Ottawa and, subsequently, built out a pretty large team to deliver some incredibly impactful programming to help our entrepreneurship community."
While there, Hauver continued her role as a growth coach, and ran an HR peer group.
"That was a ton of fun, with about 20 HR leaders, and that was definitely something that is very memorable."
Big plans at Shinydocs
"I'm a builder," says Hauver, in explaining her decision to go back to a smaller company looking to grow, when she signed on with Shinydocs in January 2022.
"For me, being innovative and creative, and being at this stage in our growth where we're really building a foundation for scale, is an experience that I wanted to have," she says.
"As a coach, you're advising counsel and you're not able to do the work yourself, and I really missed that. And so it was a great way for me to get back into the seat and not just advise and counsel but actually roll up my sleeves and do the work and build out a team."
Read more: HR leader profile: Peter Pontone of Ricoh Canada
At the company, Hauver and her team have been busy with several initiatives, including the development of a new total rewards strategy that includes RRSP contributions, a generous healthcare spending account, a parental leave top up program and baby bonus, a safe transportation allowance a "worry free" allowance (for issues such as pet care, office snacks or other unplanned expenses).
"We're going to build an amazing business that is going to employ a lot of amazing people, but at the end of the day, we're going to do it in a way that is true to our values. And that is something that's really important to me at this stage in my growth, in my own growth and development — and having fun," says Hauver.
The future of HR
The pandemic, of course, saw major developments when it came to HR's role and influence. And the profession has a responsibility to enable and continue that growth, says Hauver.
"This is still an incredible opportunity for us, as HR leaders, to demonstrate our value to the business and to our people… we're no longer a traditional, transactional function — we are innovative or creative, we are well deserving of that seat at the table, and [it's about] how do we continue to demonstrate that value and to differentiate ourselves and share with businesses that we support that we are essential to the success of the business."
Without people, you're not going to grow your business, she says. And that means a focus on employee engagement and retention is critical going forward.
"It's one thing to win the talent, it's another thing to keep them engaged and motivated. And so that's, I think, where the shift is going to go," says Hauver.
"This is another incredible opportunity for HR leaders to stand out, to differentiate themselves and their businesses, and to be really strategic and really intentional… The next 10 years in HR is going to be dynamic, exciting, innovative."