More than 200 provincial officers conducting workplace visits on pandemic health and safety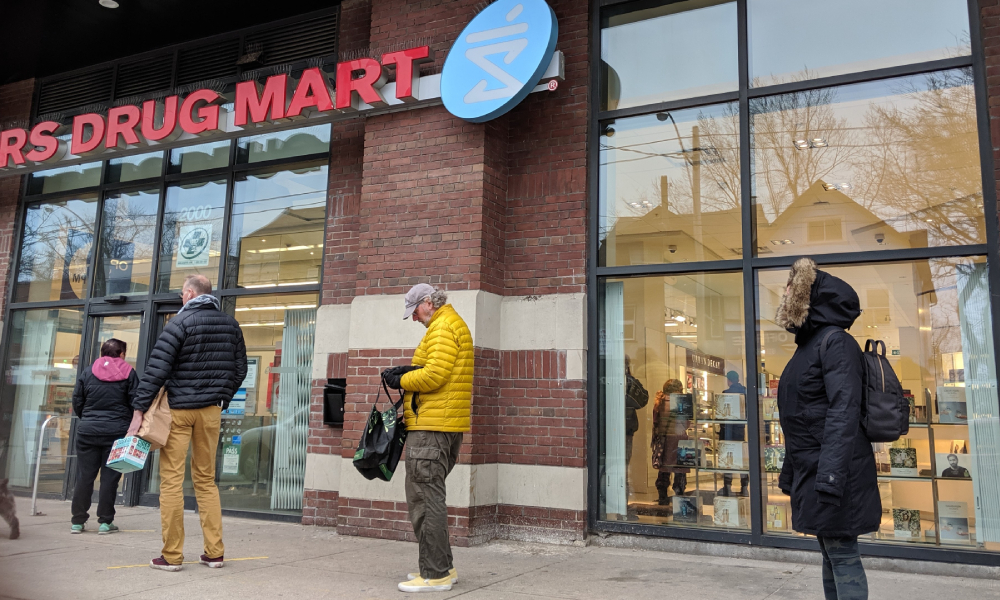 Ontario is looking to both educate and enforce the rules when it comes to employers keeping employees, consumers and the public safe during the pandemic.
More than 200 provincial offences officers are conducting workplace visits and providing business owners with guidance on how to operate safely, ensuring compliance with public health requirements under the Reopening Ontario Act.
So far, three education and enforcement campaigns have taken place and almost 1,000 workplaces have been visited. No tickets have been issued and all contraventions were resolved with compliance assistance, says the government.
"The vast majority of Ontario businesses are following the rules and protecting their workers and customers – and we thank them for doing their part," says Premier Doug Ford. "We're deploying an army of inspectors to help support our businesses through education and feedback on their safety plans. For the bad actors who are intentionally breaking the rules, I'm providing a fair warning. We'll find you and slap you with a big fine. It's that simple."
If a person or business is found not compliant, they could be fined $750. If prosecuted without issuing a ticket and on conviction, individuals could be fined up to $100,000, and directors and officers of a corporation could be fined up to $500,000. The maximum fine for a corporation convicted of an offence under the Reopening Ontario Act is $10,000,000.
Individuals violating the act could also be imprisoned for up to one year. The most common areas of non-compliance during all campaigns to date have been improper mask use, lack of screening, and improper sanitization, says the government.
In September, Ontario announced it was hiring nearly 100 additional safety inspectors.
Depending on the lockdown level, certain employers are required to develop a COVID-19 safety plan and make it available in writing for review. These include: restaurants, bars, and food or drink establishments; sports and recreational facilities; meeting and event spaces; malls; personal care services; casinos, bingo halls, and other gaming establishments; cinemas; and performing arts facilities.