Says government's switch to 5 days will make staff shortages worse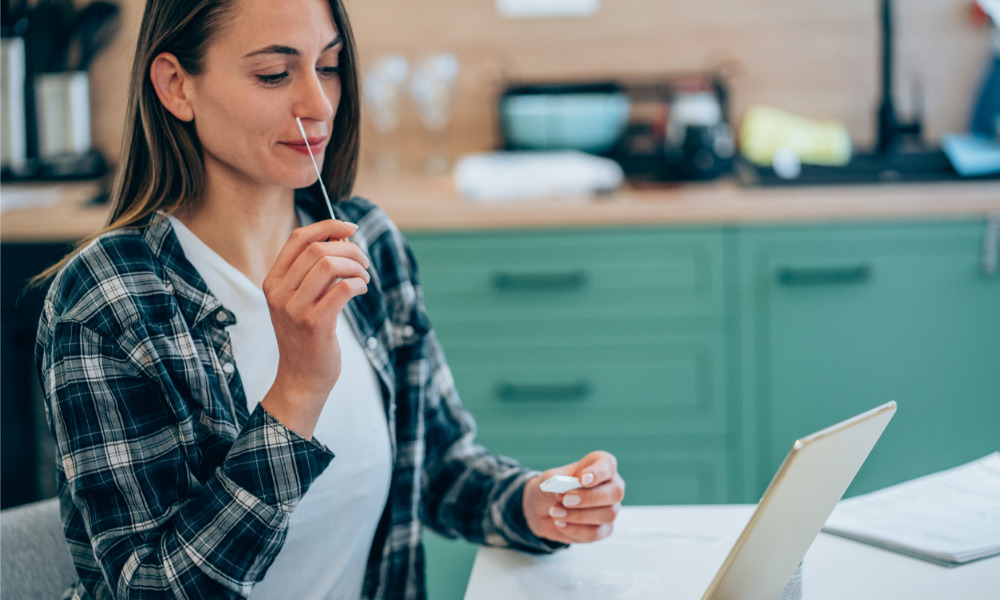 Ontario Green Party leader Mike Schreiner is calling for a return to the 10-day isolation period for COVID-19, after a "premature move" by Ontario Premier Doug Ford to shorten the period to five days.
"Recent studies show that the Omicron variant can be infectious for 10 days like other variants of COVID-19," says Schreiner.

"The challenge is that workers could be forced back to work after five days while they still may be contagious — especially given the inaccessibility to testing. With reduced isolation periods, testing and tracing and N95 masks become more crucial."
Schreiner cited experts such as Colin Furness, an epidemiologist at the University of Toronto, who believes a five-day isolation period will increase the risk of outbreak at workplaces, and make staffing shortages worse.
As Ontario starts to reopen, the Ford government needs to do everything possible to protect workers, says Schreiner.

"That means providing 10 fully funded paid sick days so workers don't have to choose between their health and their paycheque, and increasing the isolation period back to 10 days. This is vital to reduce pressure on our healthcare system and avoid future lockdowns."
In December, Ontario announced it was extending its Worker Income Protection Benefit program, which provides paid sick days, until July 31, 2022. And Ottawa introduced legislation in November 2021 that would amend the Canada Labour Code to provide 10 days of paid sick leave per year to workers in the federally regulated private sector.
At the end of 2021, the Ontario government said it was changing the required isolation period "based on growing evidence that generally healthy people with COVID-19 are most infectious in the two days before and three days after symptoms develop."
As a result, individuals with COVID-19 who are vaccinated, as well as children under 12, would be required to isolate for five days following the onset of symptoms. Their household contacts are also required to isolate with them. These individuals can end isolation after five days if their symptoms are improved for at least 24 hours and all public health and safety measures, such as masking and physical distancing, are followed.
Back in December, groups such as the Registered Nurses' Association of Ontario (RNAO) said the government was "waving a white flag" and surrendering its efforts to keep on top of data, testing, serious public health measures, and ultimately, the health of Ontarians.
But Dan Kelly, president and CEO of the Canadian Federation of Independent Business, applauded Ford's move on Twitter:
"Pleased to see Ontario and Saskatchewan reducing isolation periods to 5 days. This will provide some much-needed clarity and be a big help to small employers scrambling to keep their businesses open."