Industry group estimates mandate would result in 10 to 20 per cent of workers being unable to do cross-border trips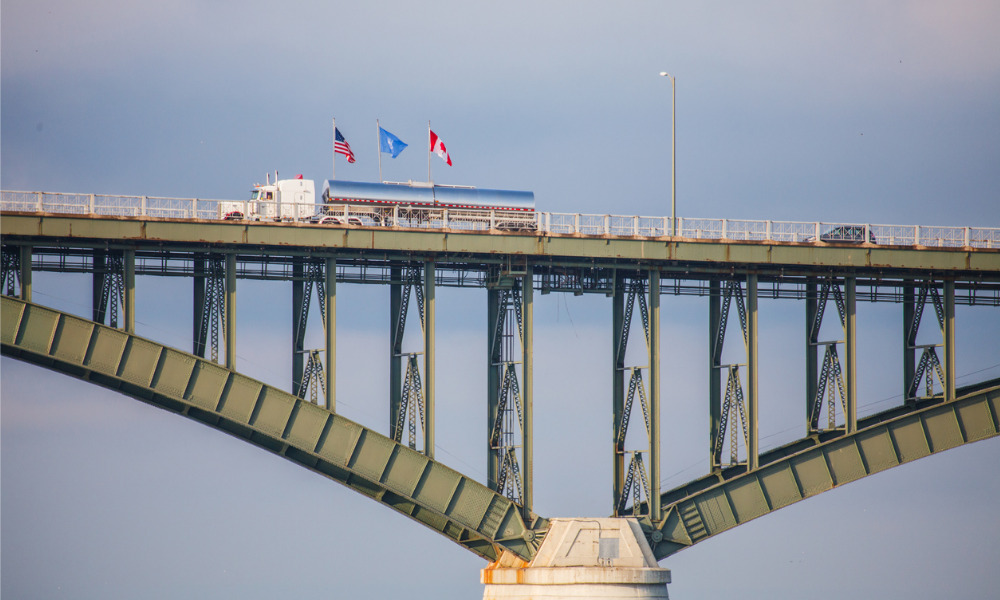 The new COVID-19 vaccination policy for truck drivers took effect Sunday, but not without facing criticism.
Under the policy, unvaccinated Canadian truckers entering Canada from the U.S. will need to meet requirements for pre-entry, arrival and Day 8 testing, as well as quarantine requirements.
To qualify, foreign national truck drivers must:
have received at least two doses of a vaccine accepted for travel, a mix of two accepted vaccines or at least one dose of the Janssen/Johnson & Johnson vaccine
have received their second dose at least 14 full days before they enter Canada
have submitted all required COVID-19 information into ArriveCAN.
The final decision regarding entry and quarantine is made by a government representative at the port of entry, according to the federal government.
Unvaccinated or partially vaccinated foreign national truck drivers coming to Canada from the United States will be directed back to the U.S.
The government's goal is straightforward – to protect workers, stabilize the economy and finish the fight against COVID, said Omar Alghabra, minister of transport, in a letter to Conservative MP Melissa Lantsman.
These vaccine requirements "will protect the workforce and help them continue their essential work, she said, adding that government "will continue to offer accommodations for those who have legitimate medical reasons for not being vaccinated."
In December 2021, the federal government announced COVID-19 vaccination would be mandatory in all federally regulated workplaces.
'All pain, no gain'
But this policy is "all pain, no gain," tweeted Dan Kelly, Canadian Federation of Independent Business (CFIB) president.
"A ton of small firms are panicked about the supply chain & cost implications. I know dozens of people with #Omicron right now — I'm a lot less worried about catching it from a long-haul trucker,"
The Canadian Manufacturers & Exporters (CME) has called on the Canadian and U.S. governments to delay the vaccine mandates, saying the measures "will imperil integrated North American production and dramatically worsen current supply chain disruptions".
A vaccine mandate for truckers, at this time, will sideline one-fifth of that workforce, and "make the trucking labour shortage go from bad to worse, and do severe damage to already struggling supply chains," says Dennis Darby, president and CEO of CME.
Recently, the Toronto Transit Commission (TTC) fired 354 workers who did not meet its COVID-19 vaccination requirement.
The Canadian Trucking Alliance estimates that a vaccine mandate would result in 10 per cent to 20 per cent of their workers being unable to do cross-border trips. As a result, manufacturers would be unable to maintain their supply chains and production will slow or stop across the country.
"Canadian manufacturing is already struggling with labour shortages and massive supply chain disruptions. Reducing North America's cross-border trucking workforce by almost one fifth will do a lot of damage to our sector at a time when we can least afford it," says Darby.