Job postings at highest point in six years: Survey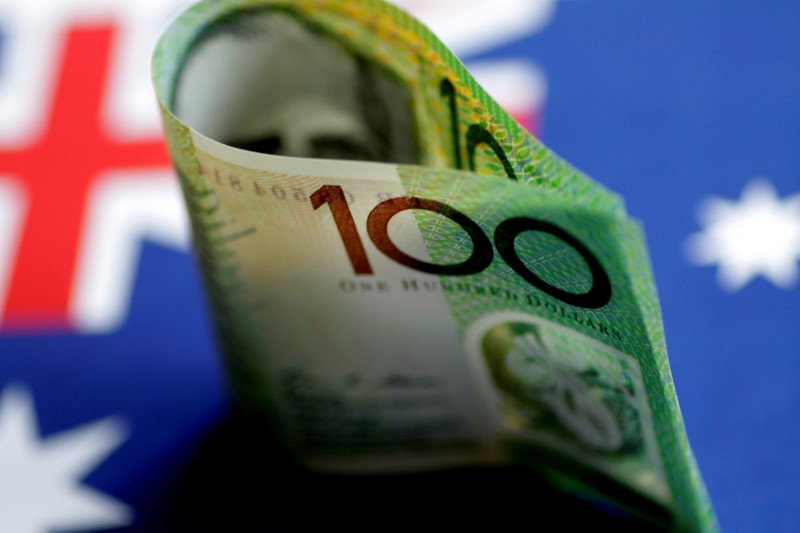 SYDNEY (Reuters) — Australian companies paid out more in wages last quarter as they snapped up more workers, providing a welcome lift to household incomes and spending power even as profits flatlined.
Thursday's data from the Australian Bureau of Statistics also showed firms rebuilt inventories in the third quarter, adding around 0.2 percentage points to economic growth.
Figures for gross domestic product (GDP) due on Wednesday are forecast to show the economy expanded by a solid 0.7 per cent in the third quarter, from the previous quarter.
That would see annual growth accelerate smartly to 3 per cent, with a rare contraction from the third quarter of last year dropping out of the calculation.
The pickup is a major reason the Reserve Bank of Australia (RBA) is thought certain to hold interest rates at 1.5 per cent at its last policy meeting of the year on Tuesday.
The central bank has not changed policy since August of 2016 and markets are wagering another whole year could pass before it moves to raise rates.
"Low inflation and feeble wages growth give the RBA plenty of breathing space," said CBA senior economist John Peters.
"Solid jobs growth is exerting some downward pressure on the national unemployment rate," he added. "But, given there is plenty of spare capacity in the jobs markets, wage pressures are not expected to fuel inflation anytime soon."
Monday's data showed firms paid out more in wages in the third quarter, though largely because they were employing more workers rather than boosting the pay of existing ones.
Total employment jumped by 109,000 in the three months to September, even as growth in wages stayed near record lows.
Total wages paid out rose 1.1 per cent to A$132.6 billion over the third quarter, which essentially amounts to an extra A$1.4 billion in worker spending power.
That followed a sizable 1.7 per cent increase in the second quarter, the strongest back to back performance since 2012.
It also looks like the strength in labour demand has a while to run yet. A survey from ANZ out on Monday showed job advertisements in newspapers and on the net climbed 1.5 per cent in November to the highest since 2011.
The higher wage bill may have squeezed profit margins in the quarter, with gross company profits dipping 0.2 per cent. Profits were still up 20 per cent on the third quarter of last year, thanks mainly to a rebound in the mining sector.
Most sectors also reported stronger sales in the third quarter, with mining alone up over 7 per cent.