Considering minimum of 65 for men, 60 for women but average 54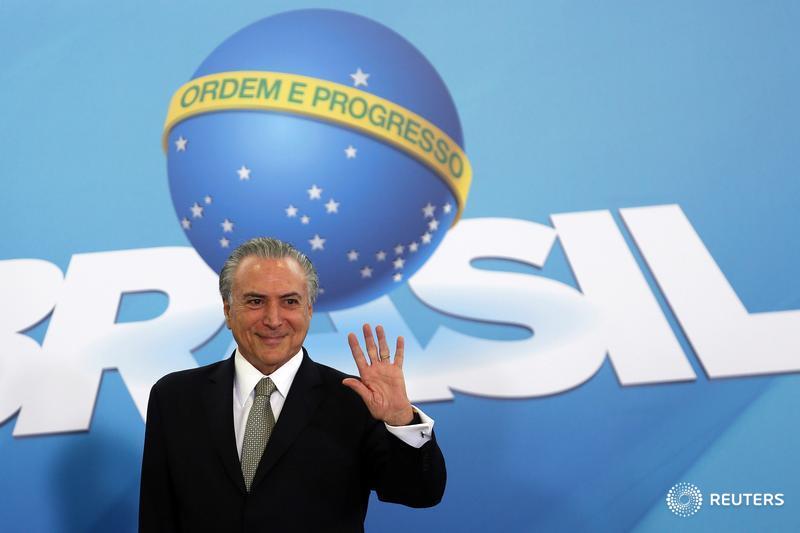 BRASILIA (Reuters) - The Brazilian government is committed to overhaul its expensive pension system despite an incipient economic recovery that could ease social security expenditures in the short run, pension secretary Marcelo Caetano said on Monday.
Caetano, who is helping draft the unpopular reform that is expected to be submitted to Congress this year, said in an interview that the overhaul is crucial to sustain a pension system that represents more than a quarter of the country's overall expenditures.
He said short-term measures to reduce the system's deficit, such as lifting social security contribution exemptions for commodities' exporters and charities, are not enough to solve the problem. He added that the government has not yet decided over those exemptions or other measures.
"The executive is very conscious of the need to carry out the pension reform to preserve the system," said Caetano, a former pension researcher with the government's think tank IPEA.
The Brazilian pension system is one of the world's most generous, with ample benefits to workers, putting the fiscal accounts under great pressure at a time when the population is rapidly growing older. The system's annual deficit is expected to nearly double to around 150 billion reais ($46.70 billion) this year.
Brazil is one of the few countries in the world without a minimum retirement age.
The pension reform and a public spending cap are at the heart of interim President Michel Temer's plan to rebalance the budget, which is expected to post a record deficit above 10 per cent of gross domestic product this year.
A crippling recession in its second year has curbed tax revenues and widened a record budget deficit in a country that not long ago posted hefty surpluses amid a booming economy.
Unions have vowed street demonstrations and strikes to protest the reform, which they say hurt the fundamental rights of workers in a country that struggles with wide income inequalities.
Caetano said the government will strive to reduce inequalities in the pension system, reviewing the preferential treatment of military staff, police officers and teachers, who currently can retire at a younger age with full pension benefits.
The government is considering setting a minimum retirement age of 65 for men and 60 for women, according to public comments from officials. Brazilian workers retire at an average age of 54.