Hiring declines in manufacturing, construction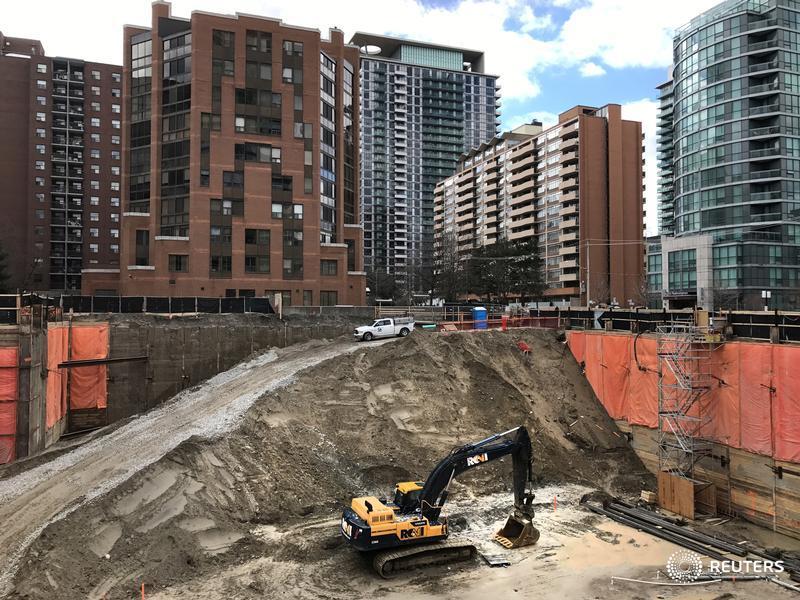 OTTAWA (Reuters) - The Canadian economy unexpectedly shed jobs in May as hiring declined in manufacturing and construction, although wages rose at their strongest annual pace in nearly six years, which could give the central bank room to raise interest rates as soon as July.
Jobs declined by 7,500 in May, Statistics Canada said on Friday, in contrast with economists' forecasts for a gain of 17,500 jobs. The unemployment rate held steady at 5.8 per cent, as expected.
But average hourly wages rose 3.9 per cent from a year earlier, matching a pace last seen in July 2012. The Bank of Canada has said it is closely watching income growth as it considers further interest rates increases.
"We don't think this should put them off from a July hike... but this does reinforce the fact that they don't need to raise rates incredibly quickly," said Andrew Kelvin, senior rates strategist at TD Securities.
The Bank of Canada laid the groundwork last week for more interest rate hikes, bolstering expectations the central bank will move as early as its next meeting in July.
Markets see 74 per cent odds of a hike next month, which would be the bank's fourth increase in the past year. The Canadian dollar weakened against the greenback immediately after the data.
The decline in jobs was driven by a 31,000 drop in full-time positions, while part-time work rose by 23,600. On a sector basis, goods-producing industries led the way down, with an 18,300 decline in manufacturing jobs and a 13,000 drop in construction.
The Canadian labour market is coming off of a robust 2017 and economists expect the pace of job creation to slow this year.
The decline in construction jobs also comes as the country's once-hot housing market has cooled in recent months in response to rising interest rates and tighter mortgage rules that came into effect in January.
Indeed, separate data showed ground breaking on new homes cooled in May. The seasonally adjusted annual rate of housing starts fell to 195,613 units from a revised 216,775 units in April, the Canada Mortgage and Housing Corporation said.
A separate report from Statistics Canada showed Canadian industrial capacity utilization rose to 86.1 percent in the first quarter, its highest level in 12 years as it lifted by growth in the construction and manufacturing sectors.