How payroll specialists across the country have turned certification into serious career growth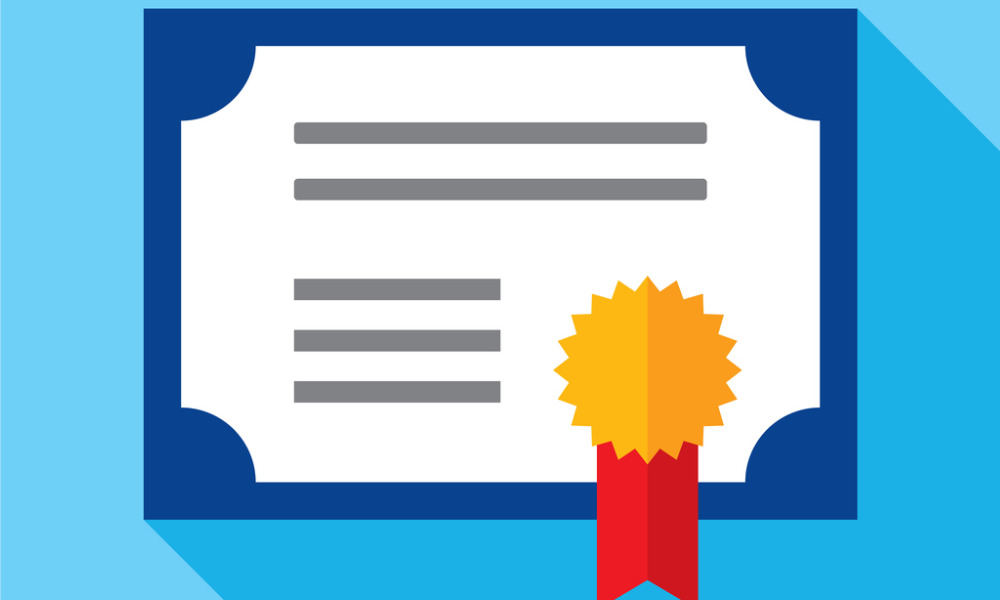 Anne Lee, an accounting supervisor with Pacific Sky Aviation, began her payroll certification journey relatively late in her career when she accepted an invitation to attend a network and share event from the Canadian Payroll Association's Victoria branch.
Having attended a few seminars and accessed invaluable resources like DIALOGUE magazine, Payroll InfoLine and e-Source, she felt confident in her knowledge and excited to spend some time with other professionals who "spoke the same language (payroll)." So off she went — ready to engage, listen and learn from others working in payroll.
Towards the end of the meeting, however, when the requirements for joining a Canadian Payroll Association branch were shared, it hit her. Anne was the only one in the room without a payroll certification.
Anne was inspired and, as soon as she got home that night, wrote a proposal to her employer explaining how and why supporting her in achieving her Payroll Compliance Practitioner (PCP) certification made good business sense. Her employer agreed, and despite obstacles along the way, including a heavy growth period at work, Anne managed to thrive. As she explains, "The course outline was so well designed and the teachers so supportive that, instead of being tired, I was engaged and inspired."
In the spring of 2018, Anne graduated and, from that moment on, her career has been soaring. She immediately found other managers and executives looking to her as an expert in payroll, and she received a raise for bringing increased value to the company. Certification also opened doors to professional growth, such as being invited to join a management group implementing an HRIS system.
"Recognition, remuneration and respect," is how Anne describes the immediate benefits of certification. "Those three initials behind your name signify a high level of knowledge, competence and performance."
While her journey is extraordinary, Anne's story is hardly unique. In the 10 years since Canadian Payroll Association certifications were relaunched, more than 10,078 payroll practitioners have graduated with a PCP certification, and 3,423 have achieved a Canadian Payroll Manager (CPM) certification. Included in this distinguished group are the nearly 1,000 new PCPs, and 200 new CPMs who were recognized during Certification Recognition Events held by the association in the spring of 2018.
An additional 2,400 certified alumni were also recognized for the distinct honour of having maintained their certification for a decade. Today, certified payroll professionals are working in every province and territory. Some even work internationally.
"A Canadian Payroll Association's certification is a 'must have' for any payroll practitioner," says Sandra Morrison, CPM, CPHR, SHRM-SCP, 2018-19 chair, and certification instructor for over 12 years. "Payroll is often the biggest expense for an employer. To get it wrong because you are not up to date could mean employees are paid incorrectly, taxed incorrectly, and receiving inaccurate year-end slips, which can result in fines and penalties to the organization. As the payroll experts, it is our job to mitigate such risks."
Market research further supports the value of payroll certification. According to Robert Half, a leading recruiter for finance and accounting professionals, certification remained a strategic differentiator in hiring and advancement decisions in 2018. The majority of job postings listed certification as an asset or requirement, and 80 per cent of managers said they are more likely to promote someone who has pursued further education or certification.
This was undoubtedly the experience of Angela O'Hara, CPM, in the fall of 2018 when she was looking for a new opportunity.
"I saw that the job market had changed in the nine years I had been at my previous job. Employers are looking for a payroll certification — which I have," she says.
O'Hara credits her payroll certification and other continuing professional development for helping her land her current position as senior payroll specialist at the TMX Group: "It gave me a more in-depth understanding of the legislative requirements throughout the annual payroll cycle, and a network of people and resources I can turn to for support."
Rachel Levy, CPM, FPC, senior payroll and benefits specialist at SSENSE, agrees: "The courses helped me gain a better understanding of how other components of an organization impact payroll, which allowed me to look at my organization within a more holistic framework."
She attributes her 2018 promotion to a senior role, as well as her inclusion in the decision-making processes at her workplace, to certification.
The Canadian Payroll Association ensures its certification programs evolve with our members' needs. In 2018, for instance, we launched a third certification program specific to the unique compliance environment in Quebec. The Spécialiste en Conformité de la Paie du Québec (S.C.P.Q), offered in French, is designed for those responsible for Quebec-only payrolls. It had almost 100 enrolments in its first year.
"I am very excited to be part of this professional community," adds Anne Lee, PCP, echoing the sentiments of thousands of certified colleagues. "The Canadian Payroll Association challenges us to learn and grow continually. It is engaging, inspiring and rewarding."