Claims 2 million Canadians will be worse off switching programs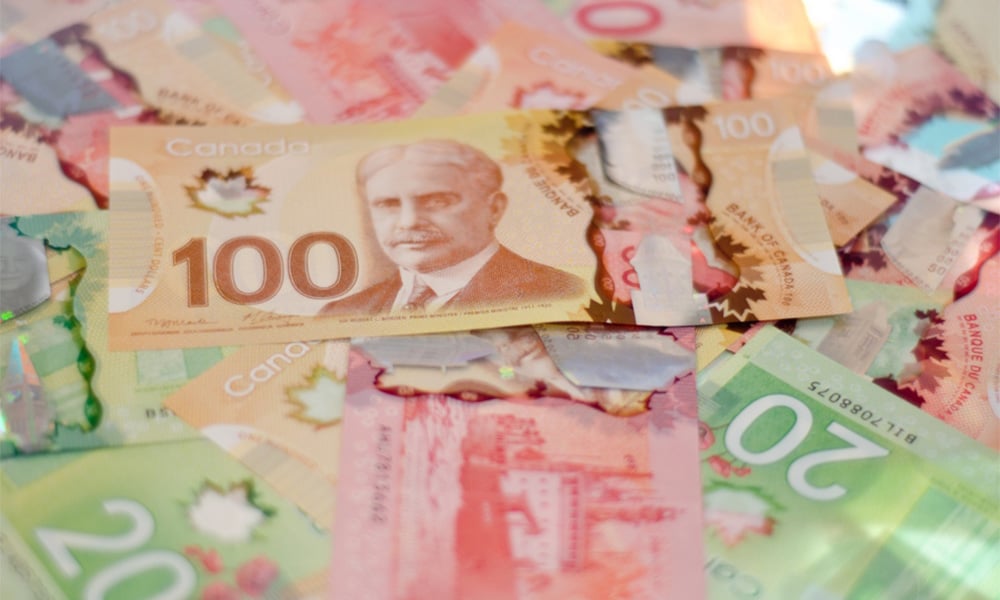 More than two million Canadians will be worse off transitioning from the Canada Emergency Response Benefit (CERB) program to the employment insurance (EI) program, according to the Canadian Centre for Policy Alternatives (CCPA).
There are currently 3.7 million Canadians eligible for the CERB, according to the Labour Force Survey, however, there were 4.3 million CERB recipients in the first week of September and four million in August, says David Macdonald, senior economist at the CCPA.
This leaves 300,000 CERB recipients whose characteristics are unknown and "it is unclear how they will fare in the switchover," he says. The CERB pays $500 a week.
In July, Manitoba Premier Brian Pallister called on the federal government to amend the CERB, saying it "is increasingly acting as a work disincentive to some Canadians, as it penalizes them financially for returning to work full time."
Crunching the data
Among the four million CERB recipients, 2.1 million will be eligible for EI in one form or another when CERB ends on Sept. 27, says Macdonald.
In August, the federal government proposed three new benefits for Canadians for when CERB ends: the Canada Recovery Benefit (CRB) and Canada Recovery Caregiving Benefit (CRCB), both giving $500 per week; and the Canada Recovery Sickness Benefit (CRSB), which gives $400 each week.
"Almost 900,000 CERB recipients could move to the new CRB. Most of these claimants are self-employed and lost work, but some will have been past EI recipients whose benefits ran out in 2020," says Macdonald.
Meanwhile, the CRCB will likely cover 184,000 CERB recipients at the outset, while a few will immediately claim the CRSB which can only be used for a maximum of two weeks.
"A disturbingly high number of CERB recipients will crash out on Sept 27: Over half-a-million Canadians won't have a replacement support program once CERB ends," says Macdonald. "Among those, 70,000 will technically qualify for EI's Working While on Claim provisions, but they will make less than $50 a week. At such a low pay rate, most likely won't bother with the bi-weekly EI reports."
Another 43,000 people receiving CERB will hit the CRB income cap as of August and likely won't apply for it, he says. This leaves 412,000 workers without support.
"Across all CERB recipients, they will receive on average $377 a week, or a quarter less than the $500 a week, in post-CERB benefits. This includes what they'd receive through the various EI programs or the CRCB, CRB or CRSB as well as those who'll receive nothing post-CERB," says Macdonald.
However, there are 336,000 people who were not eligible for CERB who will be able to receive EI upon its re-opening. This will be the first income support they receive since the start of the pandemic, says Macdonald.
Recommendations
Macdonald also shared recommendation for the government that will help Canadians:
EI's first payment should be on an attestation basis.
Prepare for a comprehensive review to permanently improve EI access and benefit levels.
Reach out to the at least 781,000 CERB recipients who will have to apply for EI.
Immediately establish a dedicated "Partners Hotline" and a "Partners Virtual Liaison" on-line service with live callback.
EI beneficiaries who exhausted their benefits and could claim CERB should transition to CRB.
Exercise the utmost flexibility in the administration of the Caregiving Benefit.
EI Working While on Claim should be accessible to those who lost hours but didn't fully lose work.
Working While on Claim won't work for 70,000 CERB recipients, since it will provide them with less than $50 a week. A floor should be created.