Majority of businesses expected to raise pay in 2018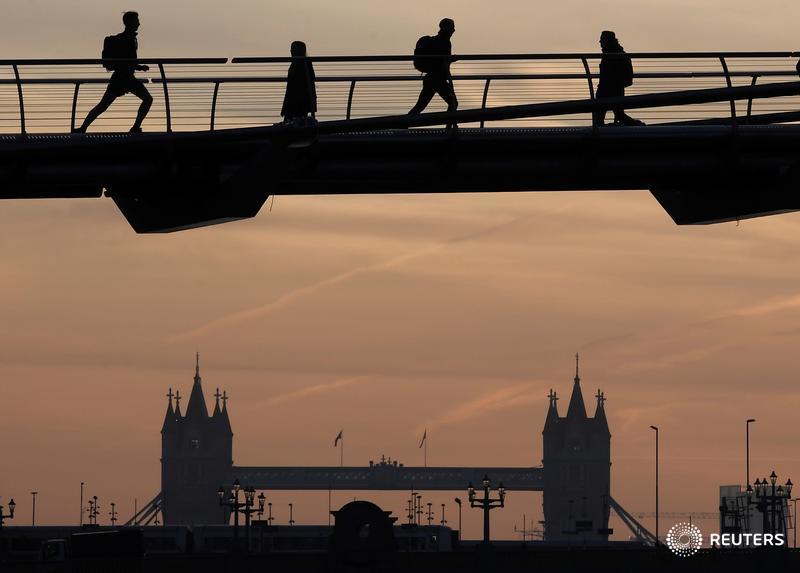 LONDON (Reuters) — British employers plan to hire more workers and raise pay more quickly in 2018, but they also fear that Brexit will make the country a less attractive place to do business, a survey showed on Tuesday.
Fifty-one per cent of employers expect to expand their workforce next year, the survey by the Confederation of British Industry (CBI) and recruitment firm Pertemps showed, up from 41 per cent in last year's survey.
Strong job creation has been a bright spot in Britain's economy in recent years, but recent official data has shown a fall in employment, leading some economists to wonder if the labour market is about to weaken.
Slightly more than half of businesses expected to raise pay next year in line with or above the rate of retail price inflation, which could mean increases of around 3 per cent, up from about 2.5 per cent now, the survey showed.
Such an increase would be line with the Bank of England's forecasts.
The failure of pay to pick up quickly, even as unemployment falls fast, has puzzled central banks in many rich countries. Britain's problem is made more acute by the spike in inflation caused by the pound's decline in value after the Brexit vote in 2016.
The CBI survey, which was conducted before Prime Minister Theresa May secured an agreement from Brussels to move Brexit talks to a second phase, showed companies were worried about the outlook for Britain's economy further ahead.
May has said she will no longer uphold the European Union's freedom of movement rules which allow workers from countries in the bloc to seek work in any EU country.
"Firms are concerned about finding the right staff in the future, and this is damaging the outlook for investment in the longer term," said Neil Carberry, the CBI's managing director for people policy.
Almost 90 per cent of companies said continued access to skills and labour from the EU was important or vital.
"The worst thing we could do would be to undermine the many EU nationals already here and contributing to our businesses and public services," Carberry said.
London and Brussels have agreed to offer equal treatment on social security, healthcare, employment and education and that Britain will enable its judges to ask the European Court of Justice to weigh in when necessary for eight years after Brexit, aiming to create a common body of law.
But campaigners say major issues like freedom of movement remain undecided.
Nearly two-thirds of companies taking part in the CBI survey said they thought Britain will become a less attractive place in which to do business in five years' time.
That compared with only a quarter in the 2015 survey taken before the vote to leave the European Union.
Big companies — employing more than 5,000 people — were especially downbeat. That may worry the government, which is trying to persuade investors that Britain is open for business ahead of Brexit.
Almost 300 companies, together representing about 1 million workers, took part in the CBI/Pertemps survey between August and October.