Basic pay rises at fastest rate since August 2015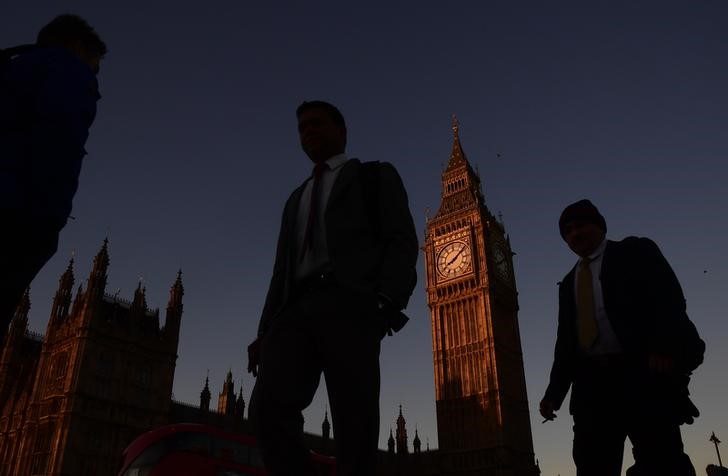 LONDON (Reuters) — The number of people in work in Britain has fallen slightly for the first time in over a year, suggesting that a six-year expansion in the labour market may be coming to an end ahead of a Brexit-led economic slowdown which is expected next year.
Official data released on Wednesday showed a modest acceleration in wage growth in the three months to October, with one measure of pay rising at its fastest since August 2015.
The jobless rate held at an 11-year low of 4.8 per cent as fewer students and homemakers looked for work.
But the number of people in work dipped by 6,000 to 31.762 million from a previous record high, the first decline since the three months to June 2015.
"The U.K. labour market continued to show resilience in October ... however, some cracks could potentially be appearing," Barclays economists Andrzej Szczepaniak and Fabrice Montagne wrote in a note to clients.
Even before Britain voted to leave the European Union in June, there were doubts about how much longer a mix of immigration and Britons' increased willingness to work could keep boosting employment to fresh records.
Britain's economy has only slowed moderately since June's Brexit vote, but most economists expect a bigger slowdown next year as higher inflation erodes consumer spending and businesses rethink investment plans.
The Bank of England forecasts the jobless rate will rise to 5.4 per cent within a year.
Unemployment benefit claims rose by 2,400 in November and October's figure was revised up, pushing the level to its highest since February 2015 — although November's increase was smaller than economists had forecast in a Reuters poll.
Average pay in the August-October period was 2.5 per cent higher than a year earlier, the joint-largest rise in over a year, helped by a jump in construction salaries. Excluding bonuses, pay rose 2.6 per cent, the biggest rise since mid-2015.
Both measures of pay growth were stronger than forecast by economists in the Reuters poll and mirrored the findings of a survey published last week by a British recruitment industry body, which showed the starting salaries for permanent workers hired via agencies rose at their fastest rate in six months.
But some of October's gains may reflect one-off effects and workers still look set to lose out from higher inflation in the months to come.
"The slowdown in real wages has already begun," HSBC economist Elizabeth Martins said.