Strategy offers way to specifically target millennial workers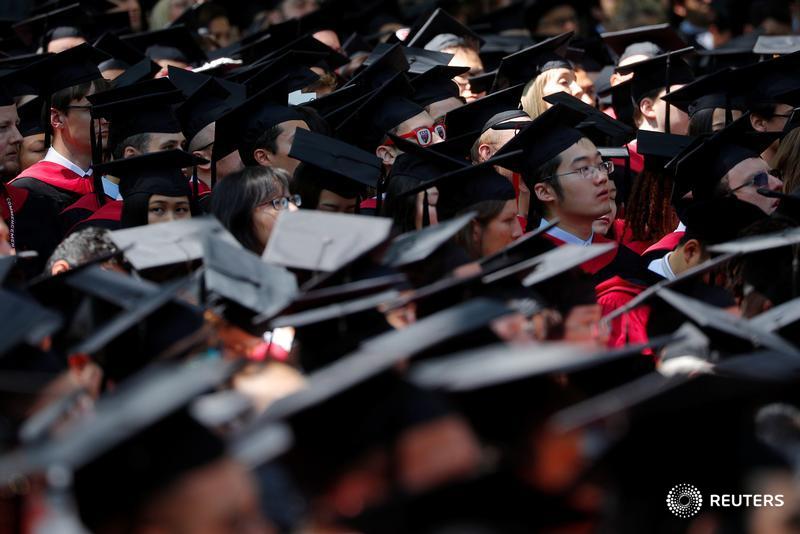 NEW YORK (Reuters) — For public relations manager Maggie McCuen, having help from her job to repay student loans is not priceless — it is worth every tangible penny of the $1,416 (all figures U.S.) her company has added to chip away at her loan balance since December 2016.
"It absolutely alleviates stress," said McCuen, a 26-year-old from Boston who works for Natixis Investment Managers.
For U.S. companies trying to lure and retain workers now that unemployment is near an 18-year low, student loan repayment programs offer a way to specifically target millennial workers who are saddled with student debt.
With only four per cent of employers currently offering student loan repayment assistance, according to a 2017 survey by the Society for Human Resource Management, the possibility for expansion is immense. More than 44 million Americans have more than $1.5 trillion of student debt, according to the Federal Reserve Bank of St. Louis.
The way most programs work is that employers make a regular contribution to the loan balance, typically $100 a month, while employees continue to make their regular payments. Employees save money on both the balance and the interest they would have paid on a longer loan term. Unlike tuition reimbursement benefits, however, which are tax-free below a certain amount, the employer's loan contributions are considered taxable income.
On a $26,500 student loan with four per cent interest, employer help of $100 a month could cut down the length of a 10-year loan by about three years, saving employees around $10,000, according to a study commission by Gradifi, which offers third-party administration for loan repayment programs.
"Employers get talent and engagement, and employees get out of debt faster," said Meera Oliva, chief marketing officer for Gradifi.
Gradifi now has more than 300 corporate clients, up from 50 in 2016, when it was bought by First Republic Bank, said Oliva. It is one of a flurry of new startups in recent years designed to facilitatestudent loan repayment benefits, including FutureFuel.io, Tuition.io and Student Loan Genius.
Traditional financial firms are also getting on board. Fidelity Investments announced last month that its Student Debt Employer Contribution program would expand by the end of June to 25 employers, offering benefits to an estimated 9,000 eligible employees.
Fidelity started with its own employees last year in a pilot program, and found that borrowers could save an average of 5 years off the life of their loans, lowering the total cost by about $20,000.
"Something like this shows your employees you understand where they are, and you're committed to helping them," said Asha Srikantiah, Fidelity's vice president of workplace emerging products.
EASY CHOICE
When executives at indoor cycling company Peloton learned about student loan repayment programs, "it was a complete no-brainer," said Amy Stoldt, the company's vice president of people.
Peloton partnered with Gradifi and launched the benefit last June. For full-time employees withstudent loans, it pays $100 a month to the loan's balance.
Right away, more than 10 per cent of the company's workforce signed up. "I was astounded by the response," Stoldt said.
Today, about 20 per cent of their 719 full-time employees participate across different departments, including retail, instruction, tech, marketing and their bike delivery team.
Participants in loan help programs say it makes a big difference: In a 2017 survey by AmericanStudent Assistance, 86 per cent of young workers with student loans said that they would commit to their employer for five years if it helped pay off their debt.
The programs also offer a way for companies to broaden their recruiting pool: Student debt is disproportionately held by women and people of color, making companies that offer these benefits appealing to more diverse applicants.
The repayment help certainly matters to Elaine Florentino, the child of immigrants and the first in her family to attend a U.S. college. Florentino admits she did not understand how much debt she was taking on when she signed loan papers at age 18.
Now 26 and a parent, she was relieved when she learned that her company, PwC, would put in $100 a month. She thinks it will cut down the life of the 10-year loan by around two years. She currently pays $346 a month.
"I imagine by the time my son enters the workforce, a lot of companies will consider it a standard part of their comp package," Florentino said.