Non-farm payrolls increase by 223,000 in May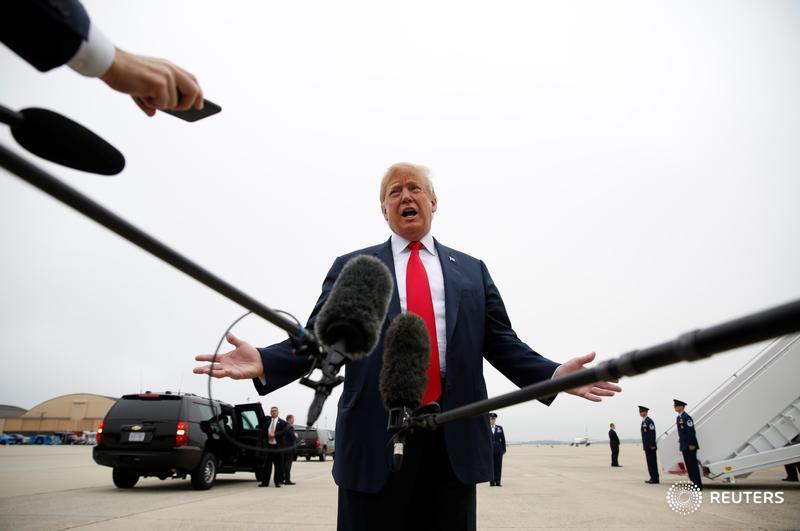 WASHINGTON (Reuters) — U.S. job growth accelerated in May and the unemployment rate dropped to an 18-year low of 3.8 per cent, pointing to rapidly tightening labour market conditions, which could stir concerns about inflation.
The closely watched employment report on Friday also showed wages rising solidly last month, cementing expectations that the Federal Reserve will raise interest rates in June.
Nonfarm payrolls increased by 223,000 jobs last month, the Labor Department said. Data for March and April was revised to show the economy creating 15,000 more jobs than previously reported. Economists blamed bad weather for the slowdown in job growth over those two months.
Average hourly earnings rose eight cents, or 0.3 per cent last month after edging up 0.1 per cent in April. That lifted the annual increase in average hourly earnings to 2.7 per cent from 2.6 per cent in April.
The one-tenth of a percentage point drop in the unemployment rate pushed it to a level last seen in April 2000. The jobless rate is now at the Fed's forecast of 3.8 per cent by the end of this year.
The strong employment report added to a string of solid economic data, including consumer spending and industrial production, that have suggested economic growth accelerated early in the second quarter after slowing at the beginning of the year.
The strong economy against the backdrop of a US$1.5 trillion income tax cut package and increased government spending could fan price pressures. Inflation is running just below the Fed's two per cent target.
Monthly job gains have averaged about 179,000 over the last three months, more than the roughly 120,000 needed to keep up with growth in the working-age population.
Economists polled by Reuters had forecast non-farm payrolls increased by 188,000 jobs last month and the unemployment rate unchanged at 3.9 per cent.
The U.S. central bank increased borrowing costs in March and forecast at least two more rate hikes for this year.
But much depends on financial market conditions, which have tightened in recent days following a political crisis in Italy and renewed fears of a trade war after the Trump administration imposed tariffs on steel and aluminum imports from Canada, Mexico and the European Union.
SLACK REMAINS
Though the labour market is viewed as being close to or at full employment, there is still some slack remaining. Some economists argue that the unemployment rate is overstating the strength of the jobs market.
The labour force participation rate, or the proportion of working-age Americans who have a job or are looking for one, fell to 62.7 per cent last month from 62.8 per cent in April. It has declined for three straight months.
Job gains in May were across all sectors. Construction payrolls increased by 25,000 jobs in May after rising by 21,000 jobs in April. Construction employment fell in March for the first time in eight months.
Manufacturers added another 18,000 jobs last month on top of the 25,000 created in April. Government payrolls increased by 5,000, reversing April's 3,000 drop.