Top executives to receive up to $21 million in bonuses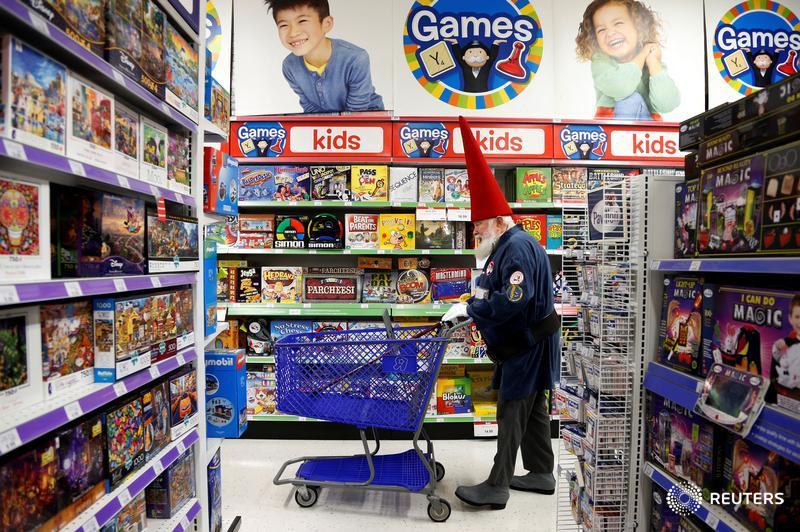 (Reuters) — Toys 'R' Us won court approval on Tuesday for plan to pay top executives up to $21 million in bonuses (all figures US$) by arguing that the money will incentivize them to boost the bankrupt retailer's sales during the critical year-end shopping season.
"The company is laser-focused on the holidays," Toys 'R' Us lawyer Joshua Sussberg said at a hearing at the U.S. Bankruptcy Court in Richmond, Virginia.
Sussberg said Toys 'R' Us Chief Executive David Brandon, one of the bonus plan beneficiaries, estimates that only half of the U.S. population has completed their holiday purchases. That indicates there is still time to motivate shoppers "to buy as much as they can."
Toy 'R' Us, the largest U.S. toy retailer, makes 40 per cent of net sales in the fourth quarter and its performance during the holiday season could drive the outcome of its attempted turnaround during a seismic shift in the retail industry.
Judge Keith Phillips approved the bonus plan over an objection by the U.S. Trustee, a government bankruptcy watchdog, after Toys 'R' Us advisers called the payments reasonable.
Many bankrupt companies pay bonuses as a way to motivate executives to reach earnings targets.
Under the Toys 'R' Us plan, 17 eligible executives would split about $21 million if earnings before interest, depreciation and amortization for this fiscal year reach $641 million. Sussberg called the target "incredibly hard to achieve."
Executives would split about $14 million if earnings reach $550 million. The terms were revised after a complaint from unsecured creditors, who ultimately backed the plan.
The U.S. Trustee blasted the proposal, saying five of the potential recipients split $8.2 million in retention bonuses a week before the Sept. 19 bankruptcy filing, and noted other salary perks for Brandon such as aircraft and limousine use.
The loss-making company - with 64,000 employees, about 1,600 stores and $5 billion of debt - has faced a growing challenge from online platforms like Amazon.com.
On Monday, Toys 'R' Us UK said it plans to close at least 26 of its 105 stores in Britain in 2018.
Toys 'R' Us, which plans to spend around $1 billion over the next few years to transform its big box stores and improve consumer experiences, has not yet unveiled planned U.S. store closures.
The company wants to present a business plan by July 15, with the hope of exiting bankruptcy before next year's holiday season, Sussberg said.