Trump protectionist trade policy not affecting labour market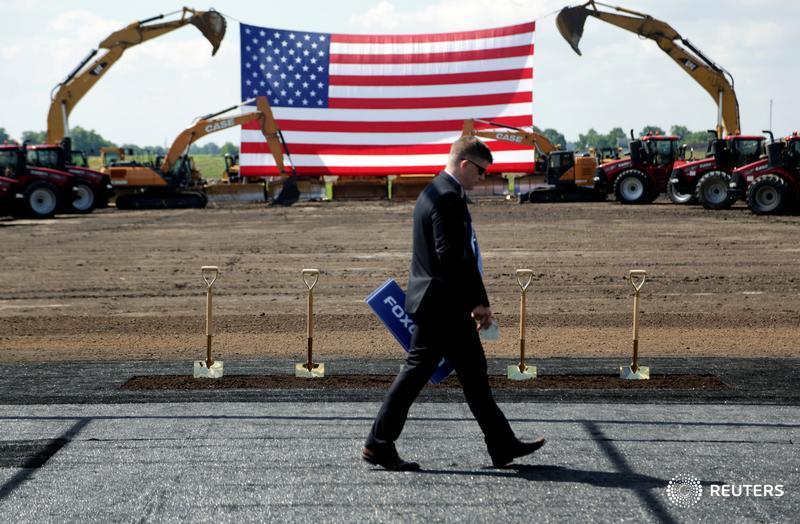 WASHINGTON (Reuters) — The number of Americans filing for unemployment benefits rose last week, but the underlying trend continued to point to a robust labour market that should keep the economy on a strong growth path this year.
Initial claims for state unemployment benefits increased 3,000 to a seasonally adjusted 213,000 for the week ended Aug. 25, the Labor Department said on Thursday. Data for the prior week was unrevised.
Claims had declined for three straight weeks. Economists polled by Reuters had forecast claims rising to 214,000 in the latest week.
The Labor Department said only claims for Maine were estimated last week. The four-week moving average of initial claims, considered a better measure of labour market trends as it irons out week-to-week volatility, fell 1,500 last week to 212,250, the lowest level since December 1969.
There are no signs so far in the claims data that the Trump administration's protectionist trade policy, which has led to an escalating trade war with China and tit-for-tat import tariffs with other trading partners, including the European Union, Canada and Mexico, is hurting the labour market.
The jobs market, which is viewed as being near or at full employment, is steadily raising wage growth, helping to support consumer spending and boost the overall economy.
The economy grew at a 4.2 per cent annualized rate in the second quarter, the fastest pace in nearly four years and almost double the 2.2 per cent rate notched in the January-March period.
Thursday's claims report also showed the number of people receiving benefits after an initial week of aid dropped 20,000 to 1.71 million for the week ended Aug. 18. The four-week moving average of the so-called continuing claims fell 4,500 to 1.73 million.
The continuing claims data covered the week of the household survey from which August's unemployment rate will be derived. The four-week average of continuing claims declined 15,000 between the July and August survey weeks, suggesting an improvement in the unemployment rate. The jobless rate was at 3.9 per cent in July.