Loblaw's provides wage increases for frontline workers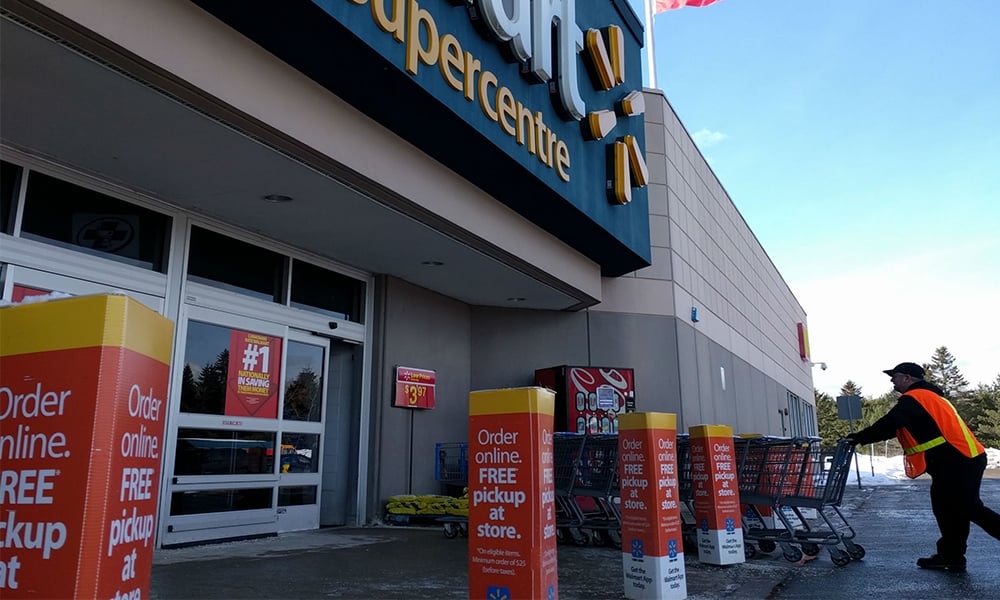 Walmart Canada is hiring 10,000 new workers as its stores remain open amid the COVID-19 coronavirus pandemic.
"This is an extraordinarily difficult time, but Walmart Canada will do all we can for the well-being of our customers, our neighbours and our associates," says Horacio Barbeito, president and CEO of Walmart Canada.
Walmart is also offering all its 90,000-plus workers access to live online physician care, and accelerating store associate annual bonus payments.
Meanwhile, Loblaw is providing a wage increase of about 15 per cent for store and distribution centre workers who continue to work amid the COVID-19 coronavirus pandemic.
Frontline workers across Canada will get an increase of roughly $2 an hour applicable to the hourly rates of both full- and part-time workers at all stores and associated banners retroactive to March 8.
"Unlike so many businesses across the country right now, our supermarkets and pharmacies are performing well," says Galen Weston, executive chair of Loblaw. "And the leaders in our business wanted to make sure that a significant portion of that benefit would go straight into the pockets of the incredible people on the front line and in our distribution centres."
"We commend Loblaw for showing leadership on this wage increase and call on other employers to follow this important example," says Paul Meinema, president of the United Food and Commercial Workers union.
The union also welcomed initiatives by Loblaw, Sobeys and other retailers to install plexiglass barriers in its stores to better protect workers.