How do you make this transition while keeping in mind equity, consistency, performance, and long-term expectations?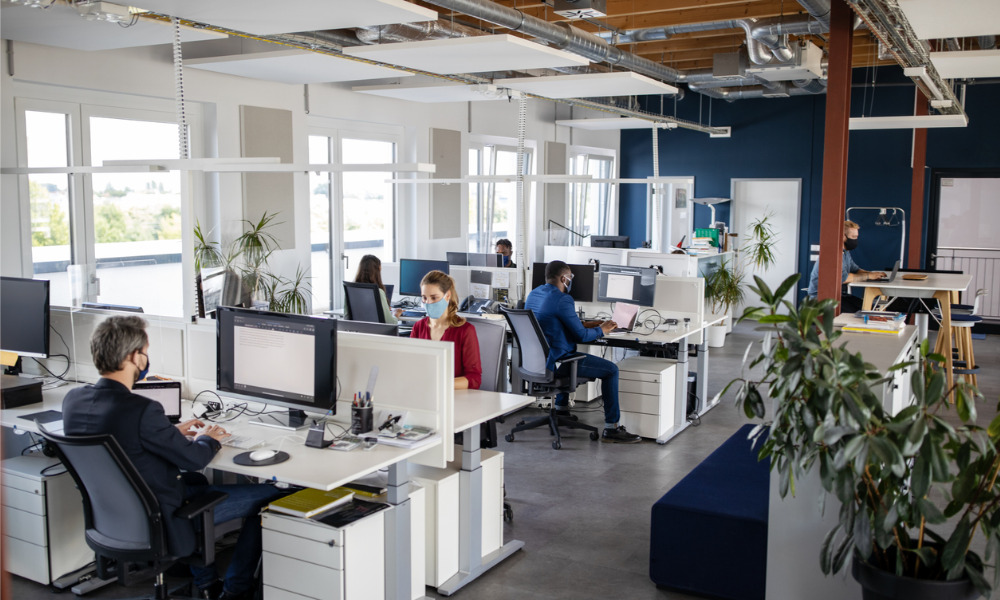 With vaccines rolling out across North America, employers and employees are making decisions about whether or not to return to the office. Among other considerations, how much time they will spend in the office and when they will start the transition are questions that are top of mind. Even though many employers don't anticipate employees formally returning to the office for a few months, a significant amount of preparation is needed for both employer and employee.
As we know, not everyone will return to the office full time. Some might not return at all, if they are allowed to continue to work remotely. For others, a flexible schedule might be the new way of working. But, how do you go about making this transition to the "new way of working" while keeping in mind equity, consistency, performance, and long-term expectations?
To help you test the readiness of your organization, ask yourself and your leaders these 5 questions:
1. Do you know what jobs can flex? Identifying which jobs can flex and how they can do so successfully requires both objective and subjective assessments. Objectively, start with the work — assess how flexibility will impact productivity and job outcomes. Subjectively, ask yourself what the organization requires to be successful and what employees want.
2. How can you ensure that remote, hybrid, and onsite employees feel part of the same team? Organizations should establish guidelines for a flexible working culture — behaviors, actions, and norms that all employees are expected to follow. This may include setting days and times for remote working, determining norms for when calls should be on video, or establishing how employees and managers will interact in the new hybrid environment. It is also important to set expectations around what choices employees will or will not have — we believe that engaging employees in decisions concerning flex jobs, when possible, can benefit an organization, as employees may be in the best position to determine where they can be most productive. Setting expectations and guardrails around options provides clarity and enables a consistent and equitable employee experience across the organization.
3. Do you have a way to measure and understand employee preferences? Information gathering is more than a single employee survey; you will need to understand how and what employees actually do or choose when given the opportunity. Many times, this can differ from what they indicate as preferences in an employee survey. As time goes on, you'll want to be able to assess how these preferences and actions shift.
4. Is your governance process sustainable in the long term? Over time, it's likely that employee choices and preferences may change. In order to be able to effectively flex and respond as employees request alternative work arrangements or as you identify the need for a change due to productivity or performance issues, you will need a process in place that fairly, consistently, and efficiently make decisions around flexibility. In particular, you will want to ensure that the same process and decision factors are considered across the organization.
5. What else should you be thinking about? Organizations need to reimagine their people programs (e.g., performance management, onboarding, talent acquisition) for a larger, more flexible workforce. These programs were not designed for a virtual or hybrid world and as cracks in these programs emerge, real issues with productivity, attraction, or retention will become apparent. Manager enablement is rising to the top of the list of priorities in many organizations, which now must support managers in establishing new team norms for flexibility and offer training to build new reflexes for leading in a hybrid world. Upskilling opportunities include empowering and equipping managers to lead effectively, helping employees establish balance and manage their well-being, building trust, and conveying empathy and inclusivity.
Unsure about how to answer one of more of these questions? It's no wonder, this is new to all of us. Mercer colleagues are working side by side with companies across various industries right now to help them get to these answers and develop their overall go-forward flexibility plan.
Learn more, download your complimentary guide to policies and rewards for the new way of working,