Recognizing employees boosts retention, motivation, customer service: Survey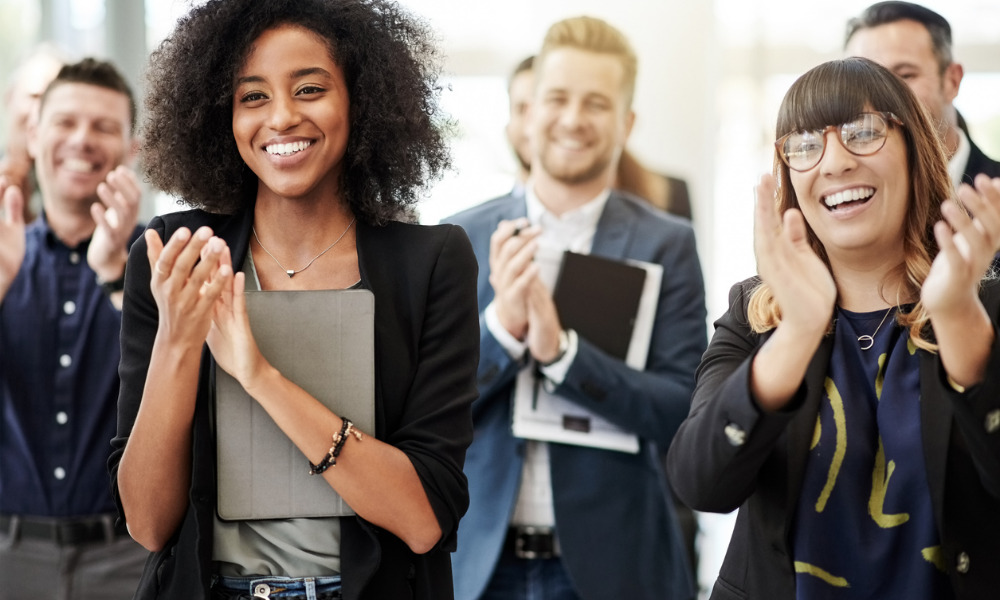 Currently, 47 per cent of workers in the U.S. say they would like to receive more recognition for their work.
But 21 per cent claim they are never recognized for their efforts, according to a survey by Eagle Hill Consulting.
"Employers need to double down on employee recognition programs. Far too many employees are burnt out from their workload and say they aren't recognized for their efforts," says Melissa Jezior, president and CEO of Eagle Hill Consulting.
"Failing to acknowledge workers is a recipe for subpar organizational performance and high attrition, the last thing employers need in a volatile economy."
Recognition has become more important for people working from home, according to a previous survey by O.C. Tanner.
While 36 per cent of workers say their employer has developed new ways of recognizing employees during the past year, just 25 per cent of employers ask workers how they would like to be recognized, according to Eagle Hill's survey of over 1,300 U.S. workers in October.
Recognition criteria
Employees say that recognition programs should be more frequent (38 per cent), more proactive (36 per cent), more broadly shared across the organization (30 per cent), easier to provide (26 per cent) and unbiased (24 per cent).
Employees want to be recognized by the following means:
cash or gifts (54 per cent)
time off (34 per cent)
a thank you email or note (32 per cent)
points to choose a reward (23 per cent)
experience opportunities like tickets (22 per cent)
public recognition (20 per cent)
employee of the week/month programs (19 per cent)
"There are ways that employers can quickly set up regular recognition that will get results and are cost-effective," says Jezior.
"The key to success is creating a culture in which thanking workers is woven into the fabric of day-to-day operations from the top to the bottom, not just a one-off effort that checks the box on recognition."
Diversity in recognition also matters, Muni Boga, CEO of Kudos, previously told Canadian HR Reporter.
Benefits of recognition
Sixty per cent of workers say recognition makes them feel they are doing meaningful work and 51 per cent say they feel they have a supportive team. Others say it makes them motivated at work (32 per cent) and makes them feel they are achieving something higher than their potential in their career (29 per cent).
When their work is recognized, employees say they are more likely to:
go above and beyond their responsibilities (53 per cent)
stay with their organization (48 per cent)
be more motivated to support their team (43 per cent)
go above and beyond for customers (38 per cent)
"Employees want to feel valued at work. They want recognition for their contributions to team and organizational success," says Natalie Wickham, vice president of marketing at Quantum Workplace.
"While extremely important, recognition isn't only about making employees more engaged and feeling good about their job. It can be a differentiator for organizations in their employee value proposition and can affect an employee's intent to stay at an organization."