In a tough labour market, rewards and recognition make staff feel valued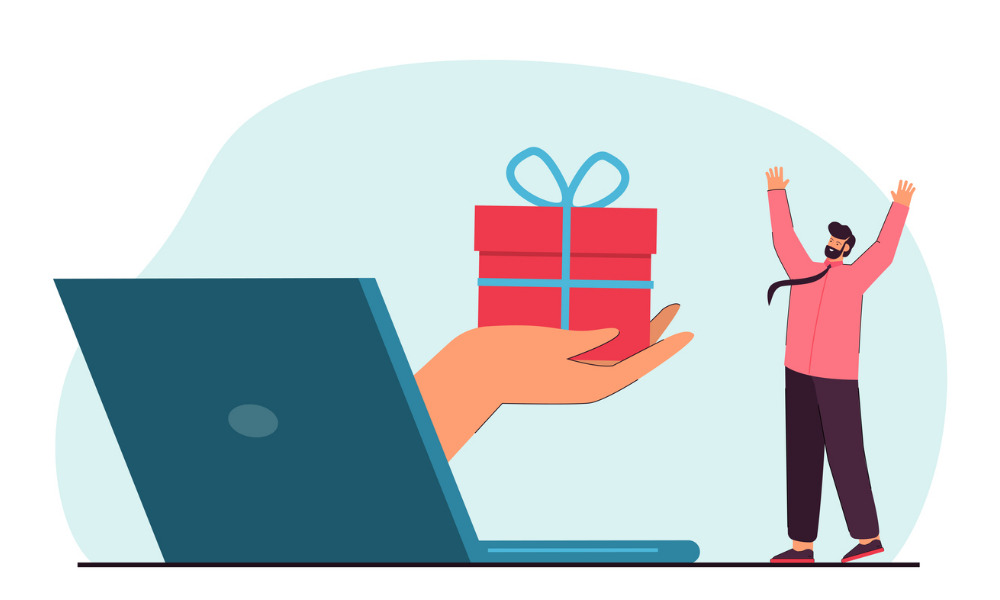 As the holiday season nears, businesses are starting to weigh their options on how to show appreciation for their employees – many of whom are struggling with an uncertain economy or considering another job.
With labour shortages and competition for talent at an all-time high, companies that don't prioritize employee incentives are at risk of falling behind.
By 2024, it's expected that corporate gifting will be a $242-billion industry, according to Coresight Research, and it's projected to continue to grow as employees look for greater recognition and motivation from their employers.
For Best Buy Business, creating a Corporate Gifting Program to help companies recognize their teams and clients was a no-brainer.
"Our employees work hard and care deeply for the company and our mission to connect people in meaningful work," says Cassandra Sturk, office administrator at Ian Martin.
"Recognition is a part of the consistent behaviours and actions that we as an organization can take to continually show appreciation for our people. Our corporate gifting program is one part of that consistent appreciation."
Research has shown that employee incentive programs can lead to impressive results for employers, such as lower turnover rates, increased productivity and improved workplace culture. A thoughtful corporate gifting program has become an essential part of most companies' employee retention strategies.
When creating your company's corporate gifting program, consider the following ways to make your program thoughtful and employee-first:
Consider gifting outside of the holiday season: Although the holiday season is the most popular time for corporate gifting, showing your appreciation for your employees can and should happen throughout the year.
"We've seen a shift in the times of year when people give corporate gifts with the rise of remote work," says Greig Pothan, national sales manager at Best Buy Business.
"Employers are now sending gifts to their employees for work anniversaries, birthdays, and contests. Our clients want their employees to feel valued throughout the year."
Give personalized and practical gifts that they'll actually love: Best Buy Business' Choice of Gift Program allows employers to offer their employees a personalized selection of gifts to choose from. Employees can substitute and upgrade their gifts if desired and have their gifts delivered to their front door. Gifts can range from wellness accessories to productivity gadgets and smart home products.
Make it a seamless process: Making the corporate gifting process seamless for the recipient and sender is essential to the long-term success of a corporate gifting program. Best Buy Business has multiple solutions to help with that and has dedicated account managers that offer online and phone support to any business looking to learn more about how to show their employees they care through corporate gifting.
A thoughtful corporate gifting program can play a crucial role in a recruitment and retention strategy. Employees that feel appreciated for their work perform better and in turn make employers more profitable.
What better time to show appreciation for your employees this holiday season and beyond?
Michelle Brown is the communications specialist, media and influencer relations, at Best Buy Canada.