Canadian HR Reporter unveils impressive list of HR professionals 35 and under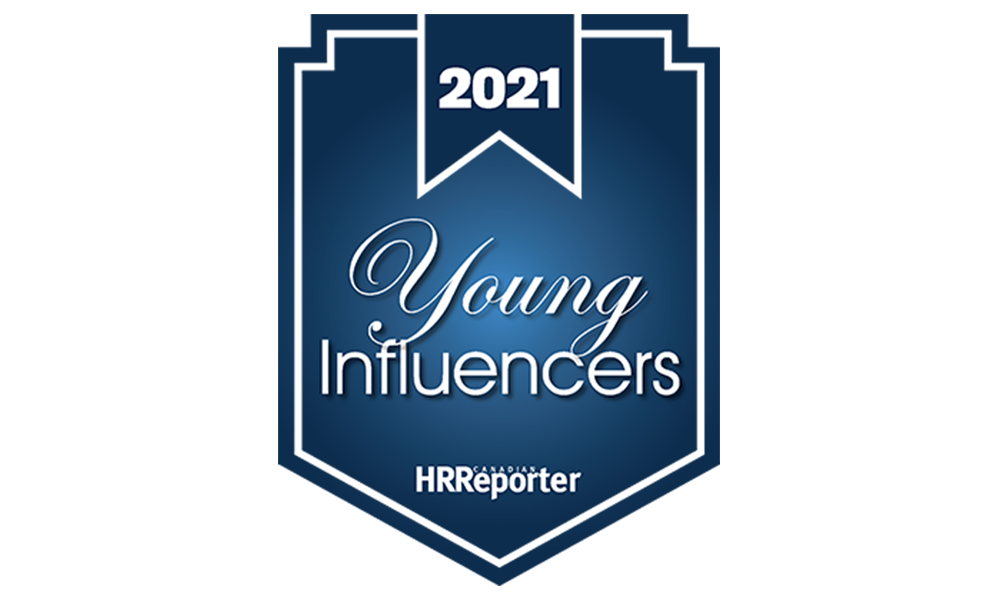 In a tumultuous year that has had a huge impact on workplaces of all kinds, HR professionals across the country were faced with unprecedented challenges.
Put in the spotlight. Many of them easily showed their worth as innovative, dedicated and invigorated individuals and as HR influencers working hard to transform their workplaces for the better.
Canadian HR Reporter is pleased to present Young Influencers for 2021, an impressive list of professionals 35 years old and younger that includes Stephanie Barlow, director of people and culture at Iversoft.
Interested participants were asked to fill out an entry form detailing the person's recent accomplishments and what sets them apart from the crowd. Criteria to consider included: demonstrated career progression and development in HR; and experience executing progressive HR initiatives.
Nominees were also asked to provide details of relevant career goals and the steps being taken to achieve these goals.
Canadian HR Reporter objectively assessed each entry for detailed information, true "rising stars" and proven success ̶ along with benchmarking against the other entries ̶ to determine the winners.
To see the full list of HR Influencers for 2021, click here.