Employers that work toward positive cultural and societal change see positive effects on employee trust, satisfaction and brand reputation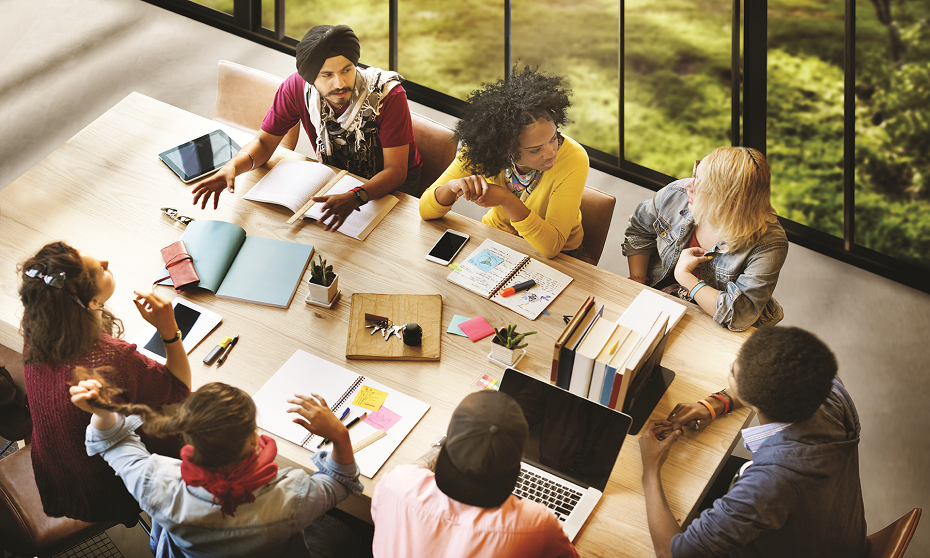 When it comes to attracting and retaining top talent, employers need to understand what employees really want from their employer.
Without a greater sense of purpose, it's difficult for this new cohort to connect with their work and their company. Today's employees want to feel as though they are contributing to something greater than themselves, and one way to guarantee this is to be part of an organization that can, and will, bring about positive change.
Unfortunately, the drive to implement cultural or societal change has often fallen to the wayside as businesses remain focused on the bottom line. But purpose and profit are not exclusive. How a company acts and implements purpose can have positive effects on employee trust, satisfaction, brand reputation and, yes, even the bottom line.
A 2015 report, The Business Case for Purpose, from the Harvard Business Review and EY revealed that executives who treat purpose as a core driver of strategy and decision-making report a greater ability to drive successful innovation and transformational change and deliver consistent revenue growth within their organization. Executives that prioritize purpose-driven work said they had experienced growth of up to 10 per cent or more over the past three years, a number that indicates the significance that purpose has on a company's bottom line.
For many employers, purpose is their "north star," helping them navigate through uncertainty in the face of tough competition for talent and a volatile landscape. Purpose guides long-term strategy and decision-making, encourages fresh thinking, and unites employees around a common and aspirational goal.
Purpose is hard to pin down because it is an intangible concept, and often there is little consistency in how it is measured. However, if employers provide more opportunities for fulfilling work, invest in their workforce through upskilling and embed purpose as a core pillar of their organizational strategy, they will be able to create deeper levels of engagement with both current and prospective talent.
Here are a few reasons why business leaders who successfully harness the power of purpose to drive performance and profitability enjoy a distinct competitive advantage when recruiting new, and retaining current, talent.
Purpose can be a key motivator
Although the age gap between millennials and gen Z can be as wide as 20 years in some instances, one factor unites these generations — a desire for more purposeful work. But what constitutes "purposeful" work can vary by individual and is driven by finding a meaningful connection to the rest of the world through work.
Attracting and retaining gen Z, a cohort that accounts for 20 per cent of Canada's workforce, will require leaders to understand what makes them tick. These employees are increasingly incentivized to find work that matters to them, and purpose is the key to unlocking how to engage with candidates, get them interested in jobs and improve employee engagement and retention.
As much as 89 per cent of executives believe that providing a strong sense of collective purpose drives employee satisfaction, according to the Business Case for Purpose; so why is it an oftenunderutilized tool? Companies need to identify what matters to employees and provide them with clarity about how those values and their personal contribution fit into the larger organization's goals and priorities.
To continue keeping employees engaged, it's about leveraging the power of their personal social networks to magnify the employer's brand presence and further enhancing the employer's reputation as a purpose-driven employer. Establish an employee advocacy program where employees are encouraged to share their authentic stories and experiences at work as they relate to brand purpose.
Employee advocacy is one way to help recruiting teams easily share compelling content — both about their employer and other topics — with their networks and expand their candidate pools.
Finding purpose through learning
In addition, millennials and gen Z seek learning and growth opportunities because they recognize the value of upskilling given the rapid pace of technological change. This cohort is accustomed to continuous learning and perceives it as a necessity in order to keep pace with innovation and automation.
To accommodate the demand for more learning opportunities, 98 per cent of Canadian HR leaders expect gen Z professionals to want to learn on their own terms in a fully self-directed and independent approach, according to LinkedIn's 2018 Generational Learning Study.
Creating a workplace culture of continuous learning requires transformational change company- wide, which can feel like a daunting task. But business leaders can begin the process by identifying what kind of environment they currently offer and assessing whether it's time to re-evaluate their approach.
One way that companies can create an employee experience that expands professional growth and leads to a more engaged, motivated and loyal workforce is to harness the power of automation and implement tools that enable independent learning, remote working or easier team collaboration.
Embedding purpose as part of corporate strategy
Many companies turn to purpose as a short-term marketing tactic, but it isn't something to be achieved — rather, it is the reason why employers are in the business.
Canadians have a particularly strong appetite and growing expectation for organizations to act with purpose. And employers are identifying new ways to appeal to professionals and set an example for the way corporate Canada treats employees.
A cursory scan of the top companies where Canadians want to work indicates that these businesses are effectively implementing purpose-driven operatives within their organization, such as building inclusive and diverse teams. These employers treat purpose as a core driver of strategy and decision-making to identify where they want to be strategically, based on what they want to achieve.
For those in a position to influence hiring, talent management or employee experience, the purpose movement cannot be ignored. Identifying the values and critical behaviours that best embody an organization's purpose is the first step in increasing an employer's appeal to highly skilled workers and top talent.
Chris Brown is director of talent solutions Canada at LinkedIn in Toronto.