With pandemic, employers making swift changes and 'mistakes are more likely to happen'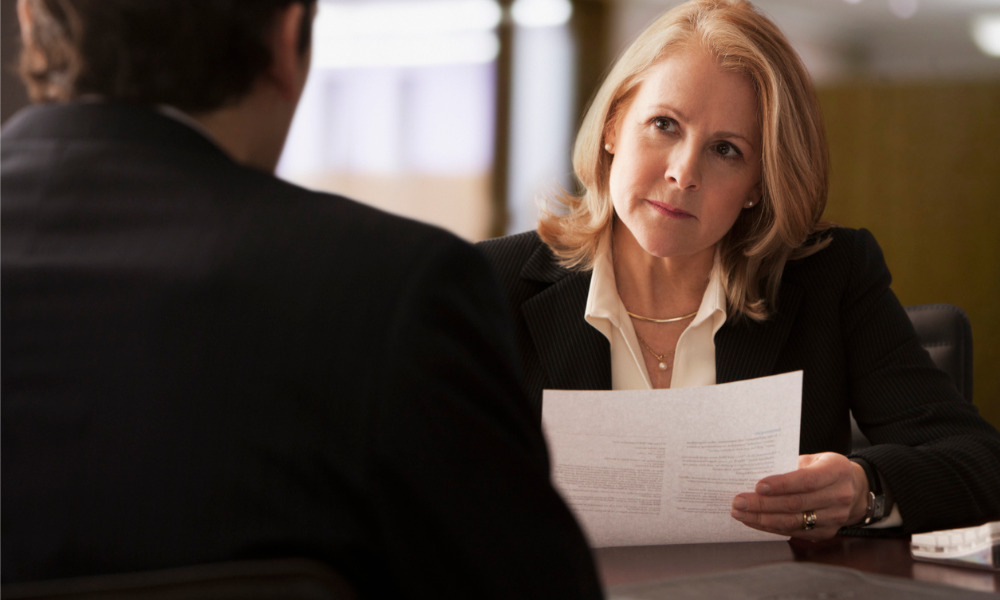 Hiring the wrong people for the job is proving more costly these days.
More than three-quarters (77 per cent) of senior managers admit to recruiting the wrong candidate for a role, and 56 per cent say the negative impact is more severe now than it was a year ago, according to a report from Robert Half.
"Companies across the country have been forced to make swift and significant changes to their recruiting and onboarding practices over the past year as a result of the pandemic," says David King, Canadian senior district president of Robert Half.
"When new hiring strategies are introduced quickly, mistakes are more likely to happen. And, unfortunately, a bad hire can have far-reaching consequences for an entire organization."
Time wasted
What does the mistake cost companies? More time wasted (39 per cent), decreased staff morale and productivity (30 per cent) and increased stress on the supervisor (15 per cent).
Also, on average, it takes managers 11 weeks to terminate a bad hire and five weeks to restaff the position, found the survey of more than 600 senior managers conducted Nov. 19 to Dec. 18, 2020.
"To decrease the likelihood of making hiring mistakes and build the best teams, organizations need to develop a comprehensive strategy for interviewing and assessing candidates that meets both current and emerging business needs," says King.
More than a third (35 per cent) of HR professionals say that remote recruiting is harder than in-person recruiting, according to a separate report.
However, 39 per cent of senior managers say their company is taking more time to hire in the current environment ― despite having access to a deeper talent pool, according to a separate survey.
What leads to a bad hire?
In the business world, there are few mistakes that are as costly as a bad hire, says Randstad Canada.
"Those costs compound by the day and impact every aspect of company performance, at a time when human innovation is critical to business success. That's why, despite rising unemployment rates driven by the global COVID-19 pandemic, there's been an increase in pressure on HR departments to hire the right talent," it says.
"Developing a strategic recruitment process can drive organizational improvements and financial gains. HR teams need to apply the same rigour their colleagues in other departments apply to critical business operations: optimizing costs, analyzing results, and continuously optimizing processes."
And why do bad hires happen? Because there is a disconnect between HR resources and hiring managers. Randstad says four factors contribute to this bad hiring practice:
Hiring managers don't realize the cost of a bad hire.
Hiring managers don't know how to identify a "good hire."
Hiring managers feel rushed to fill a position.
HR teams don't successfully communicate the relevance of employee performance metrics to hiring managers.
In general, bad hiring practices can cost companies millions of dollars, says one expert.
Learn to improve your hiring process to effectively attract, train and upskill customer-facing employees from this free webinar.