Jobseekers increasingly interested in jobs in online health care and online education: report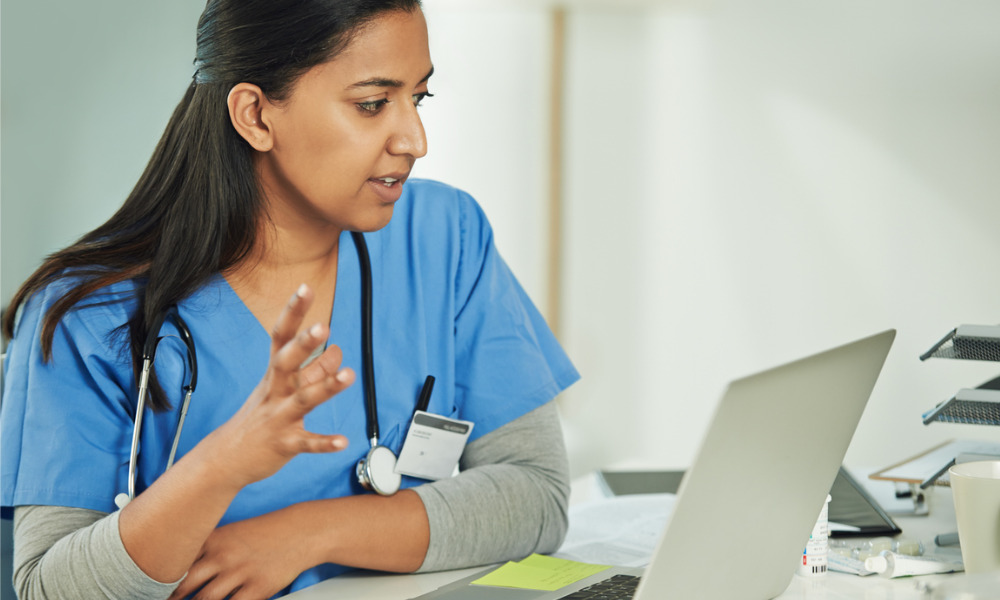 Canadian job postings continue to slide during the COVID-19 pandemic, though more slowly compared to the previous weeks, falling by 47 per cent year-over-year for the seven days through April 16, according to an online job board.

This comes a week after Indeed recorded a 43 per cent drop for the seven days through April 10 compared to the same period in 2019.

Job postings that were a week or less old fell by 70 per cent year-over-year compared to 66 per cent last week versus the same period in 2019.

Beauty and wellness (down 65 per cent), food preparation and service (down 63 per cent), hospitality and tourism (down 62 per cent) and education and instruction (down 59 per cent) were hit the hardest, found Indeed.

Mechanical engineering (down 49 per cent), art and entertainment, and banking and finance (both down 47 per cent) and production and manufacturing (down 46 per cent) saw job posting drops near the national level. Software development (down 32 per cent), security and public safety and pharmacy (both down 29 per cent) and personal care and home health (down 18 per cent) also saw decreases in job postings.

The drop in job postings in Alberta (down 53 per cent), British Columbia (down 49 per cent) Quebec (down 48 per cent) were worse than the national, which was equalled by Ontario (down 47 per cent). New Brunswick and Saskatchewan (both down 46 per cent), Prince Edward Island and Manitoba (both down 44 per cent), Nova Scotia (down 41 per cent) and Newfoundland and Labrador (down 40 per cent) saw slightly lower drops.

Job searches
Job-seekers, meanwhile, are increasingly using the job search terms telehealth (up 1,306 per cent), telehealth nurse (up 978 per cent) and other terms related to remote work, found Indeed after comparing common Canadian job searches over the four weeks since March 15 with the four weeks prior.

Online tutor (up 723 per cent), online teacher (up 471 per cent), online (up 416 per cent), online work from home (up 389 per cent), teletravail (up 231 per cent) and remote work (up 206 per cent) all made it to the top 10 search terms list. Grocery (up 329 per cent) and urgent (up 246 per cent) are the only terms that saw significant increases even though they are not related to remote work.

"Searches including the term 'grocery' have jumped as a share of activity alongside an increase in job-seeker interest for work at several large supermarket chains, as well as Walmart and Amazon. Searches including the term 'urgent' have also surged, a sign of the broad challenges facing the Canadian job market during this difficult time," says Indeed.

Meanwhile, job searches using the terms busser (down 80 per cent), server/bartender (down 74 per cent), bartender, host/hostess (both down 72 per cent), server part time and serveur/serveuse (both down 69 per cent) dropped during the same period.

The number of employed people in Canada was about 18,178,100 in March, a drop of 5.3 per cent since February, according to Statistics Canada.

Nearly half (49 per cent) of Canadian workers say COVID-19 has affected their employment, and half of them have lost their job temporarily (40 per cent) or permanently (11 per cent) because of the pandemic, according to a separate survey.