Companies desperate to retain skilled talent, says expert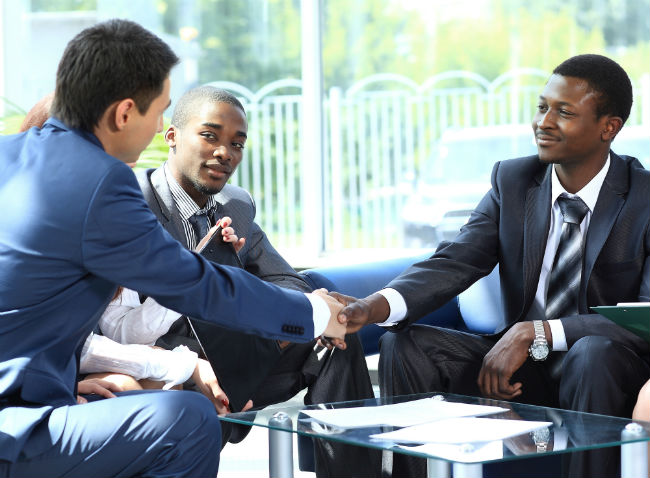 (Note: This article originally appeared in Canadian HR Reporter Weekly, our new digital edition for subscribers. Sign up today to make sure you don't miss future issues: www.hrreporter.com/subscribe.)
Throwing money at a problem is rarely effective, and that's also true when it comes to employee retention.
Offering more money to stop employees from leaving is only a stop-gap retention strategy — that's because employees who accept counter-offers typically end up leaving the company anyway, after an average of just 1.7 years, according to a survey by HR consulting firm Robert Half.
"The number of companies providing counter-offers as a measure to retain resigning talent has increased significantly over the last couple years," said Trina Casey-Myatt, metro market manager at Robert Half in Calgary.
"Demand for skilled professionals is tightening, so companies are taking whatever steps they can to retain that talent," she said. "It may be an effective way to keep employees in the short-term; it certainly isn't a long-term retention strategy."
And if an organization does decide to go ahead with a counter-offer, it's important to consider the potential ramifications.
"You need to have a backup strategy," said Casey-Myatt. "You want to make sure you're prepared for the next time they come to you and discuss their desire to leave the organization."
There's also the potential impact on other team members.
"That person was obviously unhappy with something, so is that impacting your other employees?" she said.
"If they're being negative in the workplace then retaining them might not change that, and it might have a more negative impact than if they did depart."
Even if the employee doesn't stay, having a genuine exit conversation can offer insights that help remaining employees.
"That can be invaluable information the organization can use, going forward," said Simon Parkin, president and senior manager at the Talent Company in Toronto.
Not all about money
A person's motivation to leave an organization generally runs deeper than just salary.
"When an employee has made the decision to move on, it's rarely only about money," said Casey-Myatt.
Sometimes it's a challenge with leadership, a lack of opportunities to grow, or a long commute and limited flexibility," said Parkin.
But finding out the root cause is a negotiation advantage for an organization.
"If you can address the underlying problem, then the pull of the familiar might be more appealing."
And organizations can't hold on to every employee — and that's a good thing, said Casey-Myatt.
"There's a large contingent of people wanting to grow within their career and have some upward mobility, and you're not always able to offer that," she said. "For someone to continue to expand their career, they may have to move on."
No organization wants to keep everybody, said Parkin. "There are great performers, average performers and poor performers. Sometimes the poor performer resigns and you think, 'OK, great.'"
Retaining the best
On the other hand, when it's the best performers who are leaving, staying in contact can be a long-term strategy.
"One emerging trend we're seeing is alumni programs or boomerang talent programs where if your great talent does leave, you keep in touch with them because the grass may not be greener on the other side," said Parkin. "Six months or a year from now, they may be saying they wish they hadn't left."
If someone has announced his intention to leave, it might be too late to fully address the root causes of their departures, said Parkin.
"You really need to focus on the employee stay interviews rather than the exit interviews."
Employers should check in regularly and make sure people feel they have direction and support.
"It often takes an employee about a year to learn and start excelling in the position they're in, and then in year two and three, they really hit their stride," he said. "If you're not communicating with them about what's next and where they're heading, chances are they're sitting there not knowing where they're heading."
In today's competitive talent market, that's risky, said Parkin.
"With all the recruitment tools out there, even if you're not an active candidate, you're probably going to get sourced by a recruiter or an organization directly," he said. "There's more opportunity out there to distract an employee and make them think, 'Hey, that sounds like an interesting opportunity.'"
But having a proactive talent management plan, while a good strategy, isn't a practical solution for every employee.
"A lot of organizations focus their retention plans on the executive level or mid-level managers and above because it's hard to have a plan for everyone in the organization," said Parkin. "Just have a plan — it's easier to retain your talent than try to replace them, and that's really what it comes down to."
Melissa Campeau is a Toronto-based freelance writer.