Immigrant bridging program welcomes employer applications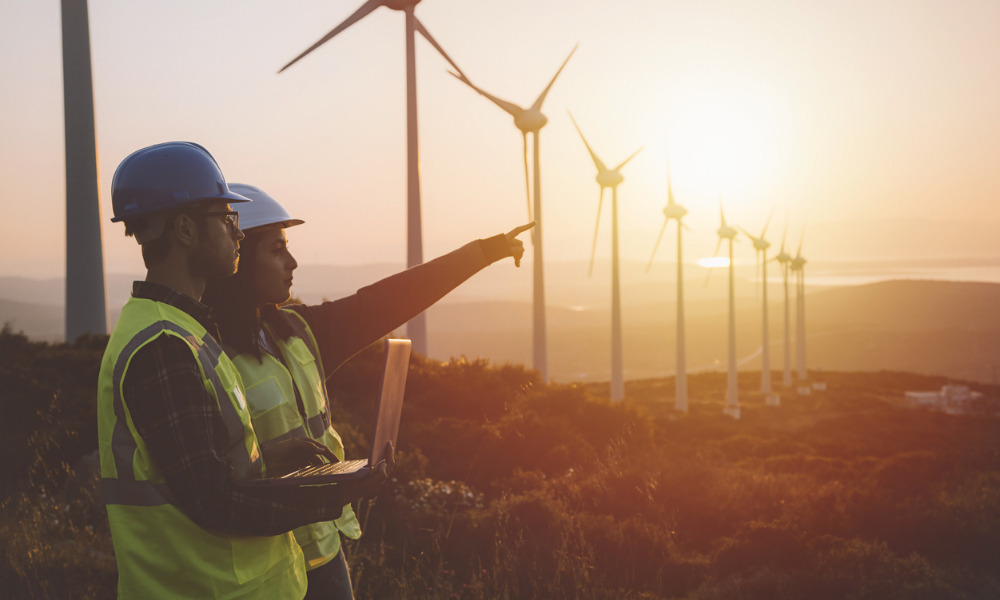 This article was produced in partnership with ECO Canada.
Canada's workforce is aging, and filling the talent and knowledge gap as skilled employees retire will only become more difficult for employers. Decades of professional experience is not easily replaced, and that is why ECO Canada, in partnership with the government of Canada, is launching a revolutionary new funding program that seeks to bridge the gap between employers in the Canadian environmental sector and talented international professionals.
This unique program focuses on leveraging the wealth of knowledge possessed by landed Canadian immigrants by first equipping them with the soft skills and workplace training that they need to succeed in the Canadian workforce.
"As the baby boomer generation retires, they take with them a wealth of knowledge and expertise that is not easily replaceable," says Kevin Nilsen, ECO Canada president and CEO. "But landed Canadian immigrants can not only help to replace this knowledge void, but enhance the capabilities of environmental employers."
As stewards of all aspects of the Canadian environmental workforce, ECO Canada is committed to helping these newcomers and their potential employers overcome potential barriers to employment.
The Environmental Foreign Talent Development Program (Immigrant Bridging) starts by assisting landed Canadian immigrants in attracting prospective employers while building a network of peers and mentors, through a six-month training and preparedness program that positions them for success.
Access to valuable talent
Funded by the government of Canada's Foreign Credential Recognition Program, the initiative also gives employers access to a wealth of talent and experienced professionals.
"We've developed a comprehensive program for employers and candidates that will help them connect, and together overcome barriers that keep skilled landed immigrants from succeeding," says Nilsen.
Employers can receive up to $15,000 in funding towards a candidate's salary while saving money on overhead and project costs. And best of all, the employers that qualifying for this funding receive access to trained and prepared international talent at no cost.
To be eligible for the program, potential employers must:
offer a full-time, permanent position
provide an environmentally related position
hire a new employee (not an existing full-time, permanent employee)
be Canadian-owned or a Canadian subsidiary.
Getting started
To get started, candidates and employers fill out an eligibility assessment and an application to see if they are eligible to participate in the program. They will be notified once they are approved and selected to participate in the program.
If selected, candidates need to complete the EP in-training Certification, EP Mentorship program, Essential Skills Certificate, and participate in a series of virtual discussions to help support the job search process to be eligible for the wage subsidy.
Three hundred newcomers will be selected to participate in the program; however, only 200 of those who complete all the phases of the employability training will be eligible for the wage subsidy portion of the program. There will be two intakes, with 150 participants in 2022 and 2023.
Both the employer and newcomer must fill out reports at the three- and six-month mark of the work term for the employer to receive the wage subsidy.
"ECO's Foreign Talent Development Program is a win-win-win scenario," says Nilsen.
"Candidates are given the tools they need to succeed in the Canadian environmental workforce. Employers are granted subsidized access to world-leading talent to augment their staff. And Canada wins, as much-needed vacancies in the rapidly growing environmental sector are properly filled by educated professionals."
Applications for the Environmental Foreign Talent Development Program (Immigrant Bridging) are now open so interested employers should apply today.