Survey finds employers still mixed when it comes to vaccine, mask mandates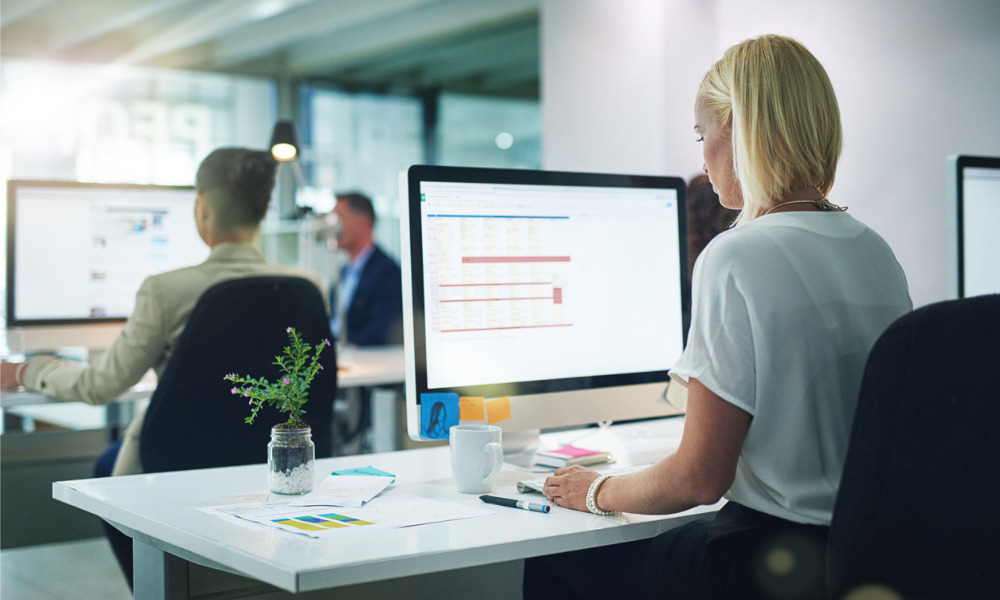 With all the talk of returning to the office, how many employers are actually doing so?
The numbers are evenly split. Roughly one-third (33.5 per cent) are there full time, according to a survey of 750 small and medium-sized businesses (SMBs) in March.
Another 36.8 per cent are taking a hybrid approach while at-home workers add up to 29.7 per cent.
Overall, 64.5 per cent of businesses have returned to the office in some form while 13.6 per cent are planning to return in the fall.
"As Canadian SMBs emerge from the pandemic, business is good. The strong productivity experienced through flexible work options and collaborative technology bodes well for the future," says Chandrashekar LSP, Zoho Canada's evangelist.
Almost two-thirds (63 per cent) of employees who have worked from home full time the past year say they feel more productive there, according to a report released in January.
As for COVID-related measures, 38.4 per cent of all respondents have a mask mandate while 46.3 per cent require employees to be vaccinated, finds Zoho.
Optimistic outlook
Two-thirds (66.7 per cent) of SMBs are moderately to very optimistic about the next six months, according to Zoho.
Nearly two in five (39.1 per cent) expect their business to grow by one to 10 per cent while 22.5 per cent see a growth of 11 to 20 per cent,.
Over two in five (42.4 per cent) of businesses are hiring while 52.7 per cent are neither hiring nor laying people off, according to the survey.
However, 42.5 per cent have struggled to retain employees.
Previously, nearly nine in 10 (85 per cent) SMBs and large corporations (89 per cent) expressed confidence that they will see growth in Canada's economy within the next three years.