'With demographic shifts and high retirement rates, Canada needs more skilled trades workers'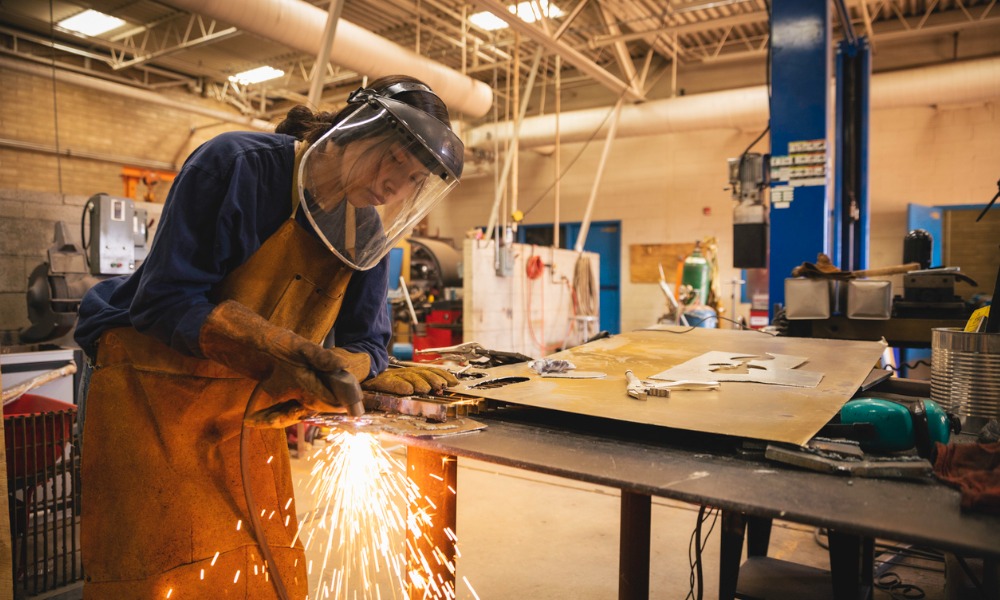 The next stop for the federal government's series of "experiential marketing events" promoting skilled trades is Toronto.
The exhibit is being showcased in the Discovery Zone at the Royal Agricultural Winter Fair in Toronto until Nov. 12. The exhibit provides an opportunity to explore careers in the skilled trades. It is open to the hundreds of thousands of visitors attending the fair.
"Skilled trades workers are the backbone of the Canadian economy. With demographic shifts and high retirement rates, Canada needs more skilled trades workers," says Randy Boissonnault, minister of employment, workforce development and official languages.
"These rewarding careers are an integral part of several industries across the country. Our government continues to raise awareness about the great careers available to young Canadians in trades. We are building a robust and diverse skilled trades workforce now for the economy of the future."
Ottawa announced the awareness campaign for skilled trades in September, with the first stop in Ottawa. It also made a stop in Quebec last month. It has also been to Fredericton and Saint John, and will be in Vancouver later this fall.
Under the campaign, individuals can learn about different skilled trades careers, find in-demand trades in their province or territory and discover the steps it takes to become a skilled trades worker. The exhibit focuses on creating an in-person and immersive experience and directs participants to a repository of information about what the skilled trades are, how to get started, and which trades are the most in demand.
Ottawa collaborates with Skills Canada to promote the skilled trades.
"These interactive events allow our future workforce to discover the rewarding careers that exist in the skilled trades and technologies," says Shaun Thorson, CEO, Skills Canada. "With a growing demand for skilled workers, this is a great way to get Canadian youth involved in the trades which will strengthen Canada's position in the global economy."
Trades with 'attractive employment outlooks'
In Ontario, the construction industry was the second fastest growing industry with 9.2 per cent employment growth in 2022. In the Toronto region, there are several Red Seal trades that have attractive employment outlooks over the 2022–2024 period. They include:
boilermakers
cabinetmakers
carpenters
construction millwrights and industrial mechanics
cooks
crane operators
gasfitters
heavy-duty equipment mechanics
heating, refrigeration and air conditioning mechanics
industrial electricians
oil and solid fuel heating mechanics
steamfitters, pipefitters and sprinkler system installers
tool and die makers
The Canadian Apprenticeship Forum estimates that, from 2022 to 2026, over 122,000 new journeypersons will be required to sustain workforce certification across Red Seal trades in Canada. Of these, more than 92,000 journeypersons will be concentrated in the top 15 national in-demand Red Seal trades which include cook, industrial electrician, painter and decorator, and welder.
Also, according to BuildForce Canada, the construction industry needs to recruit 299,200 new workers over the next decade (by 2032), driven predominantly by the expected retirement of 245,100 workers (20 per cent of the 2022 labour force).
However, 76 per cent of Canadians say they would never pursue a skilled trade for themselves, finds a previous 3M Canada report.