But many say work-life balance has improved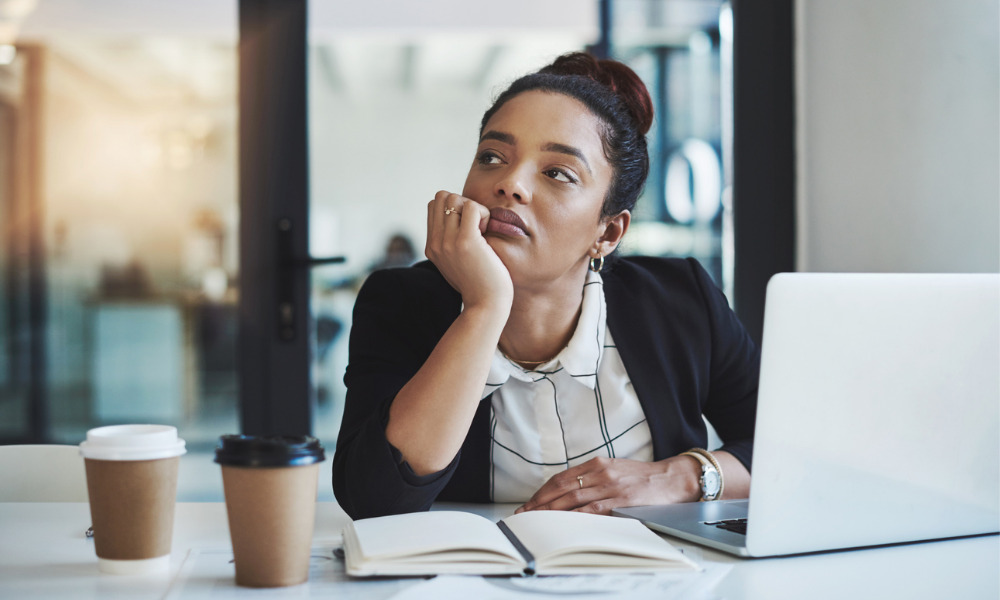 While many employers have been worried about employees turning to quiet quitting, a new study finds it may be good for employees and companies alike, to some extent.
Overall, three in 10 (30 per cent) workers consciously participate in quiet quitting, according to a report from LendingTree, a lending marketplace.
And nearly three in five (57 per cent) of quiet quitters claim their work-life balance has improved, found the survey of more than 2,000 American respondents.
"The last thing anyone wants is to feel taken advantage of in their job, and laying down some guardrails when it comes to your job responsibilities can help you make sure that doesn't happen," said Matt Schulz, LendingTree chief credit analyst.
"That doesn't mean that you should never put in extra hours or that you can't ever help out with things that are a little out of your job description every once in a while. It just means you're willing to speak up when you feel something is out of bounds."
Better work-life balance emerged as the top pick for employees when they were asked to choose between this and better pay, according to a report from FlexJobs. "Healthy work-life balance can be instrumental to the success and longevity of an organization, and as reaffirmed in our latest report, a top priority for today's workers and job seekers," said Sara Sutton, founder and CEO of FlexJobs, in a separate statement.
And quiet quitting isn't anything new. Nearly three in five (59 per cent) of quiet quitters said that they have been participating in the trend even before they learned about the term, found LendingTree.
Among quiet quitters, 36 per cent work more than the required hours and 59 per cent meet the hourly requirements. Only five per cent cut their hours of work.
Quiet quitting is when an employee is physically present at work but has made the decision to do the bare minimum amount of work to stay employed and collect a paycheck.
The bad side
However, it's not all positive for employers.
Over a third (36 per cent) of workers are actively looking for a new role, but resigning is particularly prevalent among quiet quitters. In fact, 56 per cent of quiet quitters say they're searching for new roles. Only 28 per cent of non-quiet quitters say the same.
"If someone is quiet quitting, they're clearly not satisfied with their job," Schulz says. "If you're not happy with your job, it's often only a matter of time before you start mentally checking out or looking for a new one."
More than one in three (35 per cent) of Canadian employers said turnover has increased compared to last year, according to a previous report.
Addressing quiet quitting
Here are some ways employers can put an end to quiet quitting, according to teambuilding, which runs fun virtual team building activities for remote teams:
Keep increases in workload short-term.
Properly compensate your team.
Make stepping up optional.
Listen to your employees.
Build rapport and relationships.
Support employee wellbeing.
Encourage breaks and sustainable growth.