'The coronavirus further stresses a hiring situation that is already challenging'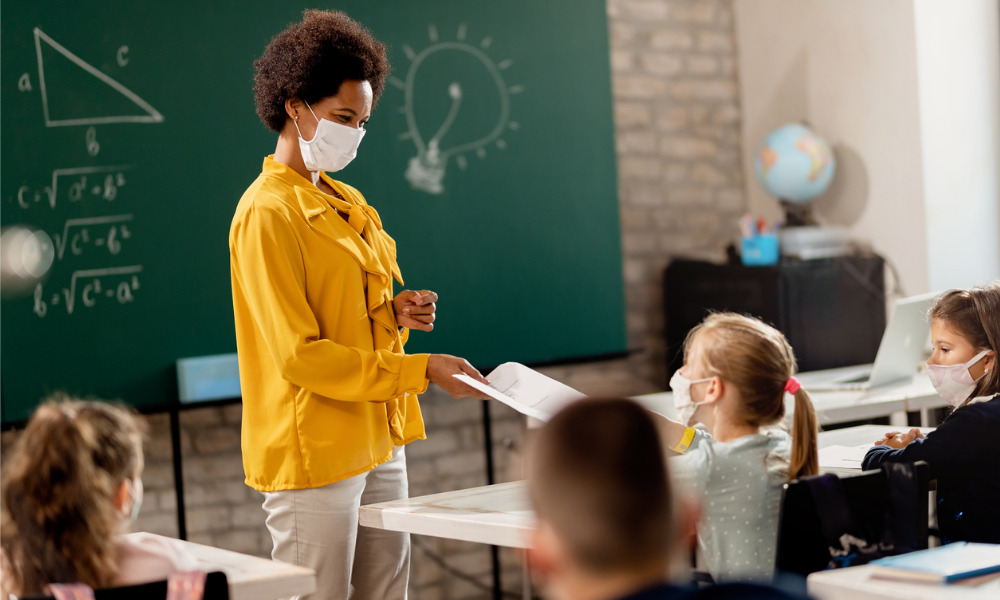 Ontario's teacher shortage is growing and French and English school boards face significant recruitment challenges ahead, according to a report from the Ontario College of Teachers.
Unemployment among first-year graduates is at six per cent in 2020 compared with 16 per cent in 2016, found the survey completed in June 2020.
Meanwhile, teachers in their second and third years have an unemployment rate of three per cent, on average. Only one in 10 English language intermediate-senior graduates say they could not find work, compared with one in five back in 2016.
Also, all French language program graduates found teaching jobs upon certification, marking the fourth year in a row.
"The coronavirus further stresses a hiring situation that is already challenging," says Frank McIntyre, author of the report Transition to Teaching.
However, unemployment remains persistently high among new-to-Canada internationally educated teachers, according to the report.
Canada's employment rose by 62,000 or 0.3 per cent in November, according to Statistics Canada.
Meanwhile, underemployment for first-year teachers soared to 35 per cent in 2020 from just 15 per cent in 2019. Most first-year teachers on daily supply rosters lost all future first-year assignments once schools closed last year owing to COVID-19, and many teachers in their first two to five years lost daily occasional assignments.
"Underlying supply and demand trends mean that critical shortages of French and French as a Second Language teachers will continue for several years. English language teachers will also be in short supply," according to the Ontario College of Teachers. "The COVID-19 pandemic exacerbated the shortage with at least 3,000 extra Ontario teachers not renewing their teaching licences in 2020."
New certificate
The Council of the Ontario College of Teachers has endorsed a partial solution to the shortage of teachers with the creation of a Temporary Certificate that will allow faculty of education students to begin teaching earlier as a remedy.
Application for the certificate would be open for students who are enrolled in an accredited Ontario teacher education program and have completed their third or fourth semester. Teachers certified in other Canadian provinces could also apply.
"The certificate would be a limited-time, emergency measure designed to address severe teacher shortages in Ontario's public school system caused by the COVID-19 pandemic," says the group.