Staffing firms also vowed to connect thousands to employers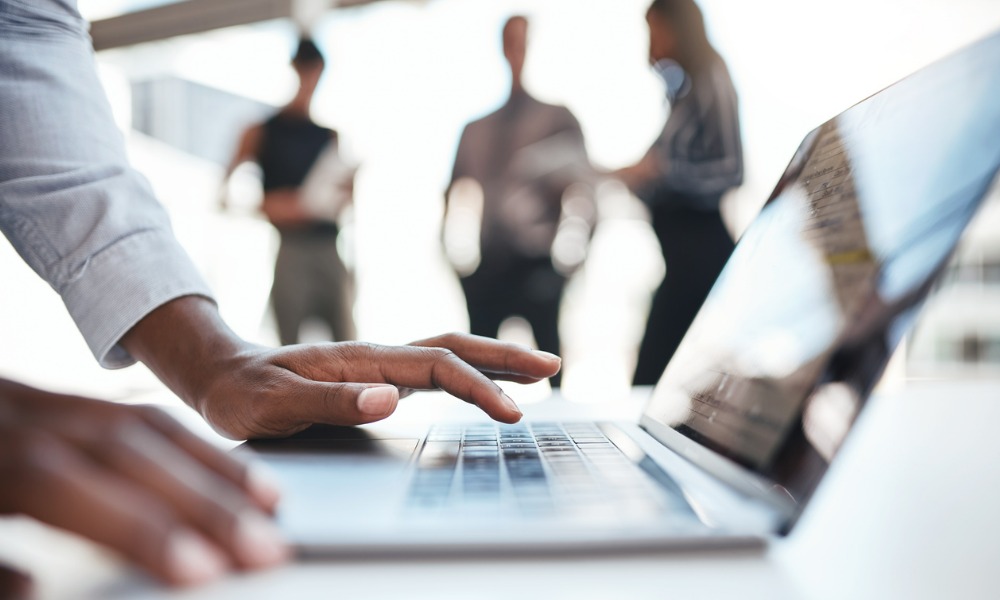 On the eve of World Refugee Day, 41 major companies have made a commitment to hire and train over 250,000 Ukrainian and other refugees in Europe over the next three years.
During the Tent European Business Summit in Paris, some big organisations have pledged to hire 13,680 Ukrainians and other refugees in their workforce over the next three years across Europe. They include:
Amazon (At least 5,000 refugees)
Hilton (At least 1,500 refugees)
Marriott International (At least 1,500 refugees)
ISS (At least 1,000 refugees)
Teleperformance (At least 500 refugees)
As a group, brands including Blackstone, adidas, Hyatt, L'Oréal Group, The Kraft-Heinz Company, and Starbucks EMEA pledged to hire at least 1,750 refugees.
Other organizations that vowed to employ refugees in Europe include Accenture, bp, Duni Group, ESS Group, FCC Medio Ambiente, Hempel, Ipsos, KFC, Kyndryl, Menzies Aviation, Novartis, PepsiCo, Pfizer, QSRP, Suez, and The Body Shop.
"Marriott's goal to hire an additional 1,500 refugees in Europe builds on the work we're doing to promote opportunities for refugees in the U.S. and highlights our steadfast commitment to put people first and provide economic opportunity for refugees and underrepresented populations," said Marriott President and CEO Anthony Capuano in a statement.
Ofori Agboka, Vice President of People eXperience and Technology (PXT) for Global Operations at Amazon, said the e-commerce giant is actively diversifying its workforce as it makes them a stronger company.
"We understand the barriers that exist for refugees and other displaced people, and are committed to providing access to meaningful employment," he said in a statement.
Staffing firms join the pledge
Meanwhile, the following staffing firms have also committed to connect about 152,000 refugees to employers over the next three years:
Adecco (At least 50,000 refugees)
Randstad (At least 40,000 refugees)
EWL Group (At least 35,000 refugees)
ManpowerGroup (At least 30,000 refugees)
"It's inspiring to see dozens of companies from across Europe come together with such bold commitments at this crucial moment, and Adecco is incredibly proud to be at the forefront of this charge," Adecco president Christophe Catoir added.
Extending training
Aside from hiring commitments, the following organisations also vowed to train directly and through partner organisations some refugees on in-demand technical skills:
Accenture (Train and support an estimated 16,000 refugees)
Indeed (Train at least 15,000 refugees)
Cisco (Train at least 10,000 refugees)
Microsoft (Train at least 5,000 refugees)
Generali (Train at least 5,000 refugees)
Other companies committing to train refugees include Accor, Amazon, Hempel, Kyndryl, ManpowerGroup, Novartis, Randstad, Salesforce, Starbucks EMEA, and Unilever.
Providing training opportunities to refugees can help them secure meaningful employment, according to Lucy Murdoch, Managing Director – Corporate Citizenship, Accenture.
"Our pledge today builds on Accenture's ongoing commitment towards creating inclusive employment pathways for refugees and track record in upskilling marginalised populations all around the world to make substantive improvements to their lives and prepare them for sustainable futures," Murdoch said in a statement.
'Unprecedented' commitment
These commitments were made on the eve of World Refugee Day on June 20, and as Europe faces its "largest refugee crisis since World War II, according to Tent Partnership for Refugees, an organisation made up of businesses committed to hiring refugees.
In this refugee crisis, around four to five million of them, overwhelmingly women, arrived from Ukraine following the Russian invasion.
While the European Union's borders were opened to them a year ago, many of the refugees remain unemployed despite a widespread shortage on talent, according to Margaritis Schinas, vice president of the European Commission.
"With no end in sight to the Russian invasion of Ukraine – and with the European Union welcoming millions of Ukrainians – it's imperative that refugees are offered longer-term inclusion and hope through integration into the labour market," Schinas said in a statement.
"This unprecedented show of support from businesses across the continent will be critical to enabling tens of thousands of Ukrainians to provide for themselves and their loved ones back in Ukraine."