Finding the right job should be as easy as pushing a button, says Indeed's EVP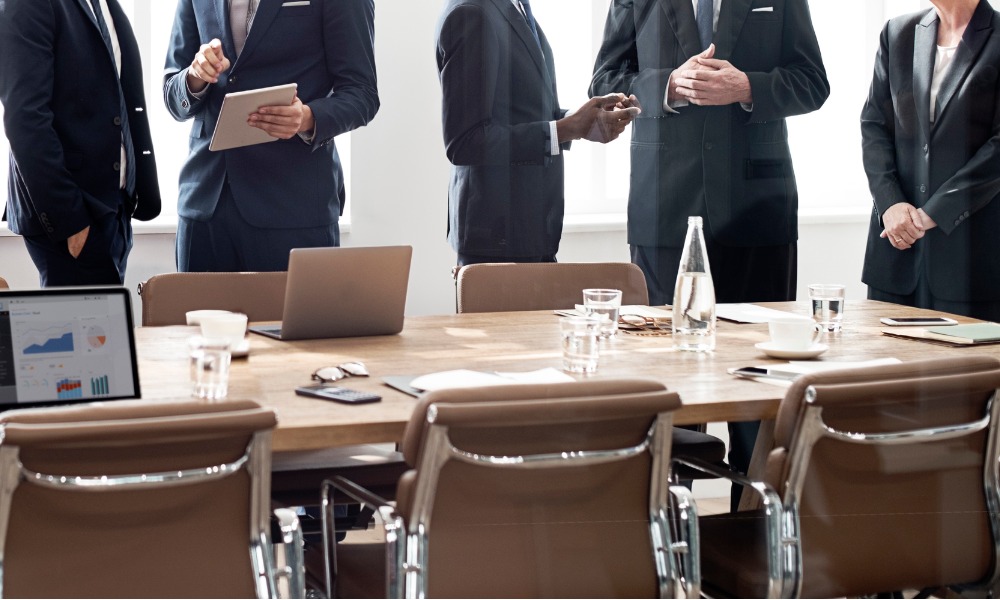 This article was provided by Indeed.
by Raj Mukherjee, executive vice president and general manager at Indeed.
The world of work has fundamentally changed over the past few years, and despite current economic uncertainty, the Canadian job market remains relatively strong. Job postings on Indeed Canada are up over 30 per cent from their pre-pandemic levels while the unemployment rate is 5.1 per cent (after holding steady at 5.0% since December), indicating there are proportionally fewer job seekers out of work. As a result, employers are not finding the talent they need, and job seekers are overwhelmed with options. Today's hiring process is inefficient.
The hiring process needs to be reimagined to help companies navigate the tight labour market and uncertain economic times. The solution lies in matching and connecting employers to quality talent, faster.
Creating connection
Let's face it, today's hiring process is broken and at Indeed, we're evolving into a matching and hiring platform to help fix it. This means evolving hiring to be more human-centric. We need to transition away from job seekers searching endlessly, and employers struggling to find quality candidates. Rather, we need to change how both sides think before a job is even posted and the 'apply' button is pressed.
If hiring professionals can free up the time that's often spent trying to tie together all the tools available to them they will have more time to spend on interviewing, meeting with and onboarding candidates, creating a smoother, more human, hiring process for both employers and job seekers.
We understand that this is the ultimate goal for any human resources technology provider. In connecting job seekers to jobs they're qualified for and then delivering higher-quality applicants to employers, the time to hire is faster and the hiring process is simpler for everyone.
Matching, and creating a connection, is the foundation of our business that brings both employers and job seekers to our platform. Together, in one place, both sides can engage on our platform and find value through human connection.
Simplifying hiring
There are many employers who have successfully battled economic headwinds and are growing their headcounts but they still face many barriers when it comes to finding and sourcing talent. According to a survey conducted by Indeed, some of the top barriers they face when hiring include poor quality of candidates (47%), the time it takes to hire (42%) and in some cases, too many applicants (24%).
Finding the right job should be as easy as pushing a button. That starts with knowing the job seeker and the employer's preferences and connecting them in a faster and simpler way through matching.
Our vision, ultimately, is to help people get hired much faster and in a much simpler way, which essentially means knowing both employer and job seeker preferences.
To get there, Indeed has expanded our data collection to improve our matching algorithms. On average, Indeed uses more than 140M qualifications and preferences shared voluntarily by job seekers every day to deliver quality matches. Ensuring that job seekers are logged in before they start an application helps give us much clearer data — from their search history and resumes — about which jobs they're qualified for and interested in.
Indeed began as a search-based site where a job seeker would type in a job title and location and receive a search results page. But now, whenever job seekers come back to Indeed, they're instantly shown a feed with jobs that match the qualifications and interests on their resumes without even having to do a search. Indeed also reaches out proactively to job seekers with open roles that match their qualifications.
Through our technology and experiences, we are also introducing new meaningful pricing options to help employers hire better and pay for meaningful results.
Better value and more choice
The future of hiring means that we are matching and connecting humans while creating more efficiency throughout the process, and getting paid when we provide an application, a started application, or just a click. In fact, our research shows 78 per cent of businesses believe they should only pay when they receive a qualified applicant from an online job site.
As leaders in the space, we need to hold ourselves accountable for results with tools and payment options that help employers of all sizes solve their unique hiring challenges. Whether you're a small business with a limited recruiting budget or you're doing high-volume hiring, we are focused on helping employers find quality candidates through our platform quickly and easily.
This is why we're evolving to offer more choice in our pricing options and why we believe paying for results makes sense. Depending on your hiring needs, you can now choose to pay per click, pay per started application or pay per application. This helps businesses of all sizes, across all industries, and at any budget find quality candidates who match their specific needs
Shaping the future of work
At Indeed, we believe in moving the world of work forward. We're proud to continue our history of changing the HR and employment industry by adapting to our customers' challenges allowing employers to use a pay for results pricing model. This change may feel like a disruption. But you can't have innovation without disruption. And we believe the time is right for this change.