Despite negative trend, TD announces plans return to in-person work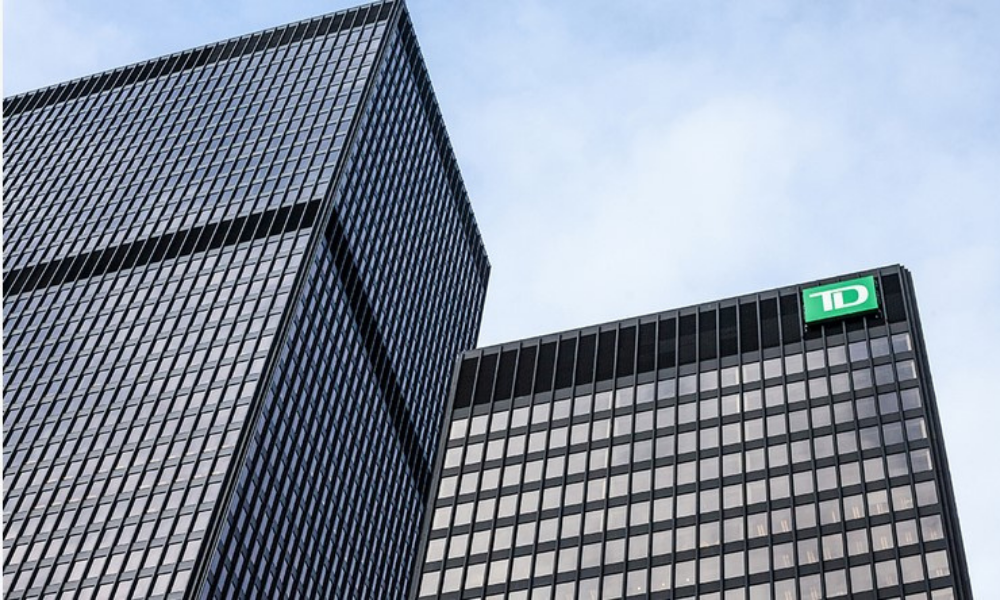 The number of available office spaces in Canada increased for the eighth straight quarter this year.
The national office vacancy rate was 16.3 per cent in the first three months of 2022, according to commercial real estate brokerage CBRE.
This is the highest rate since it dropped in the first quarter of 2020 when it was 11 per cent and has crept up through the rest of that year and 2021.
More than half (53 per cent) of those currently working from home say they would look for a new job with remote options if their company wanted them back at the office five days a week, according to a survey.
Downtown areas
The current vacancy rate is far-ranging among downtown areas.
Office vacancy in Vancouver (7.7 per cent) is far lower than the available spaces in Ottawa (10.2 per cent), Toronto (11.3 per cent), Montreal (15.5 per cent) and Winnipeg (15.6 per cent).
Meanwhile, the vacancy rates in Halifax (20.5 per cent), Edmonton (21.1 per cent), London (25.2 per cent), Waterloo Region (26.6 per cent) and Calgary (32.8 per cent) are considerably higher.
Toronto saw foot traffic rise by 62 per cent in the third quarter of 2021, according to a previous report.
TD heads back
Despite the high rates, "the outlook is optimistic with many businesses set to more formally return to in-person work soon," according to CBRE.
One employer that's looking to bring back workers in the office is Toronto-Dominion Bank. Recently, the bank announced it plans to give most staff the option to return this month, according to the Regina Leader-Post.
"After more than two years, it's time to come together again — joining the thousands of colleagues already on-site today," says Kenn Lalonde, CHRO, in a memo to workers. "This will be a time of listening, learning and building our new workplaces together."
Business-unit leaders will inform TD Bank staff about new work routines, whether in-office or hybrid, along with the timing of their return, according to the report.
Previously, Microsoft announced it is fully opening its new Silicon Valley campus along with other California sites.
It seems workers are warming up to the idea of returning to the worksite even more. More than eight in 10 (82 per cent) of those in the U.S. express comfort in returning to the physical workplace, finds a recent survey from the Conference Board. This is up from 71 per cent in January 2022.