Employer incentives include extra holidays, free lunches, commuting subsidies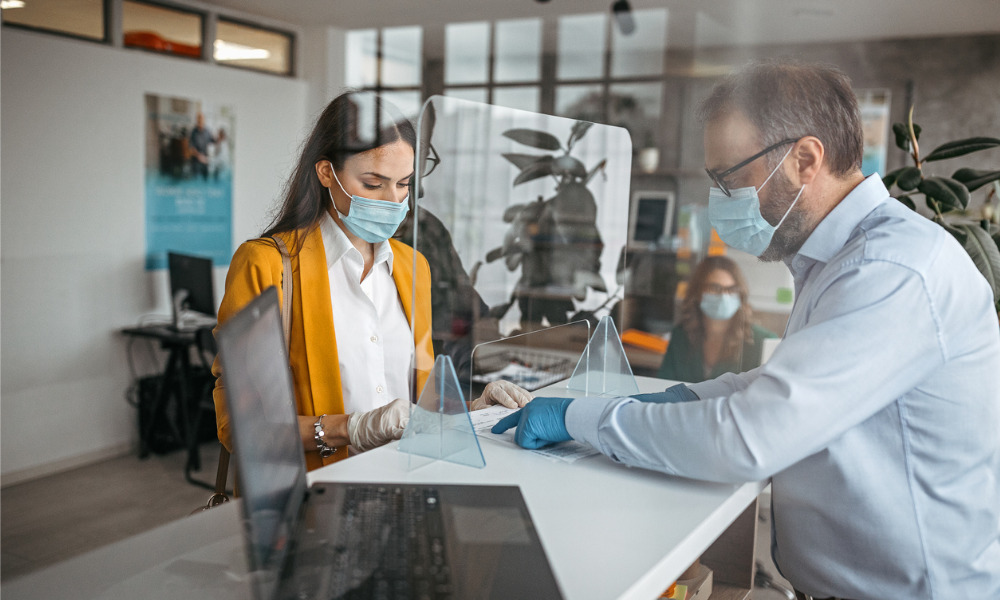 Matching the sentiments of many Canadians, employees in the U.S. and U.K. have strong concerns about returning to the workplace, citing safety risks amid the pandemic.
Nearly eight in 10 federal employees in the U.S. who have been working remotely during the COVID-19 pandemic say they feel unsafe returning to work, according to a worker survey conducted by the American Federation of Government Employees (AFGE).
For those employees already at the worksite, 69 per cent of say there is a COVID-19 workplace safety plan in place, and 56.2 per cent of those who require personal protective equipment (PPE) to do their jobs say their worksites have adequate supplies.
Yet 70.5 per cent do not believe that health and safety best practices are being followed, found the survey of nearly 2,200 respondents.
In Canada, 69 per cent workers say they would feel more comfortable being back at the workplace if a system was deployed to monitor the body temperatures of everybody entering the building, according to a separate survey.
U.K. concerns
Employers in the U.K. say they are not holding back on spending for safety measures. Among the top measures are new hygiene protocols, socially distant layouts and staggered work shifts.
Among workers, 45 per cent are hesitant to return to work because they fear they will unknowingly contract COVID-19 and mistakenly pass it to friends and family at home -- despite employers offering extra holidays, free lunches at work and subsidies for commuting costs, found a survey by digital health and therapeutics company Huma.
Among safety concerns, employees say interactions with commuters (29 per cent), co-workers (24 per cent) and being in meetings (23 per cent) are the top risk factors to catching COVID-19, found the survey of 5,000 workers and 2,000 employers.
Among those who have returned to work, 57 per cent are not confident with the measures in place to ensure their safety and well-being.
Two-thirds (67 per cent) of employees would be willing to do a daily symptom check-in with their employers and 71 per cent would be comfortable with employers tracking their symptoms.
And while 88 per cent of U.K. employers are comfortable with monitoring and tracking employees' symptoms to ensure a safe workplace environment, they don't have the means to do it.
In the U.S., 86 per cent of employees believe their employer has an obligation to notify employees who may have been in contact with a co-worker who tested positive for COVID-19, according to a separate survey from Kronos.