'There is no guarantee that if you go on a business trip, that you will not be exposed to anyone infected with COVID-19'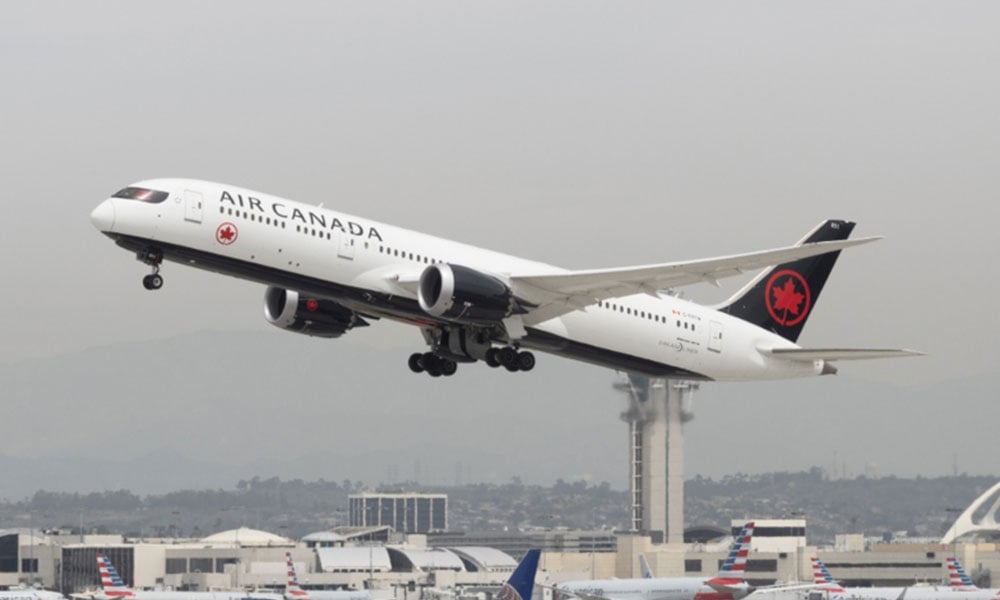 It's a question everyone is asking: What happens to business travel once the worst of the COVID-19 pandemic subsides?
Though there are some countries that are now allowing some form of travel, the experience is not like it was before, says Dan Richards, CEO of Global Rescue, which provides medical, security, evacuation, travel risk and crisis management services.
"In January and February, nobody's going to be worried [about] going into an airplane, catching a disease that could kill them. Today, that's top of mind. So it's not just getting into an airplane, it's getting into the airport, it's getting into a cab or an Uber, going to a hotel. All those things have a different risk profile than they did just a few months ago. So that's a big difference obviously for the traveller."
Airlines have said they will implement safety measures such as thermal scanning at the airports and cleaning and sanitizing the air inside airplanes. But given that the virus is airborne and that there are still no studies on how the virus spreads in a plane, there are still risks, he says.
"What happens when you get into the airplane environment? You're packed in with a bunch of people, and you're close to them. But we don't necessarily know how the airflow inside the airplane is going to impact infection rates."
However, there's a reason business travel is so popular, says Richards.
"There is no substitute to face-to-face meetings. Business is based on relationships, and those relationships are based on trust. And it's very hard to do that over a video call. Relationships are built by personal interaction."
HR's role
There's a lot of pressure on employers and human resource managers to ensure that employees are as safe as can be because they have a certain duty of care to their people, to take care of them and to avoid exposing them to any unnecessary or undue risk, he says.
"The landscape for duty of care has changed pretty dramatically as well. Because there is no guarantee that if you go on a business trip, that you will not be exposed to anyone infected with COVID-19 in the environment that you're entering. So there's a lot that's changed."
HR must ensure that the work environment is as safe as possible, and, if workers do need to travel, that the risks are communicated and the preventative measures that are needed to counteract those risks are communicated, says Richards.
"Human resources typically is responsible for helping keep the workforce safe, meeting the organization's specific duty of care and keeping them productive, or as productive as possible. Safekeeping that human capital," he says. "But they are not experts in disease prevention and transmission, so it's imperative that they work closely with other departments within the organization, with corporate security for instance, with the travel department, with management."
While some companies have put in place safety measures and precautions – such as wearing masks and gloves – there are still risks, says Richards.
"Masking is a very important preventative measure for controlling the spread of the infection, but we do know that this disease is pretty insidious. Its attack rate is very, very high. And while a mask can bring that attack rate down, it doesn't bring it down to zero. So the risk that people have today is substantially different than they were prior to the outbreak."