Several U.S. employers, states relax mask mandates, but officials still see value in wearing masks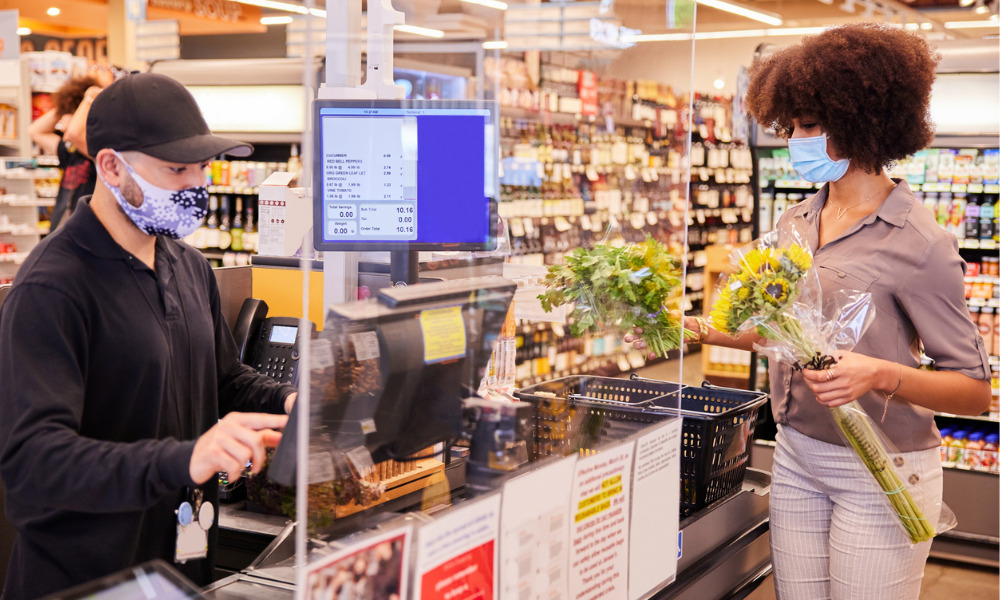 The importance of face masks amid the continuing COVID-19 pandemic has been put to question as governments start loosening COVID-19 safety measures.
In the U.S., many employers and states have lifted masking mandates recently.
Last week, Amazon and Walmart announced that fully vaccinated workers will no longer be required to sport face coverings unless required by local regulations, according to npr. Goldman Sachs is no longer requiring workers to wear masks indoors and JPMorgan Chase has sent employees a memo stating that "masks are now completely voluntary".
Meanwhile, several states have also done away with this requirement. California's indoor mask mandate ended on Feb. 15. Mask requirements have also been recently removed in Nevada, New York, Connecticut, Rhode Island, Maryland and Delaware.
In Canada, Saskatchewan will remove the masking mandate starting Feb. 28. Alberta will do the same by March 1, and Manitoba by March 15.
Ontario, meanwhile, says that masking is still required and the end of the mandate "will be communicated at a later date," according to reports. In December, Ontario enhanced COVID-related safety measures around long-term care homes in response to the potential threat from the Omicron variant.
And New Brunswick is still encouraging the public to mask up.
"As we transition to Level 1, we must all remain vigilant to protect ourselves, our families and our communities," says Jennifer Russell, chief medical officer of health on New Brunswick. "This includes wearing a mask, getting vaccinated and getting a booster dose, and staying home when you do not feel well."
Previously, Canadian HR Reporter spoke with Jonathan Lam, associate at Gowling in Vancouver, about the legal fine points of enacting a mask-wearing policy for both employees and outside clients.
The science behind masks
But is it time to do away with the masks? Some say no.
"I know people are interested in taking masks off. I too am interested. That would be one marker that we have much of the pandemic behind us," Rochelle Walenksy, director of the Centers for Disease Control and Prevention, told Reuters. "Right now, our CDC guidance has not changed… We continue to endorse universal masking in schools."
As of Feb. 1, the Canadian government said it's important to continue practising public health measures recommended or required by local public health authorities, including individual measures, such as wearing a mask. This is because:
although COVID-19 vaccines in Canada provide protection against severe illness, vaccinated people can still be infected and spread COVID-19
when more activities occur indoors (for example, during colder weather), we may come into closer contact with others outside of our household.
"Masks are strongly recommended in any crowded setting, including settings with vaccination requirements."
In July 2021, several groups came together to launch World Mask Week 2021, spanning July 12 to 18.
Pandemic Action Network, the Africa Centres for Disease Control and Prevention (Africa CDC), the African Union, 3M and over 50 global, regional, and local partner organizations launched the global campaign underlining what they call a "universal truth":
"Masking in public, in combination with handwashing and physical distancing, is still one of the best ways we can protect ourselves and others against COVID-19, especially our most vulnerable community members as countries race to vaccinate their populations."