New student spaces will include a range of areas, including cybersecurity, software engineering, data science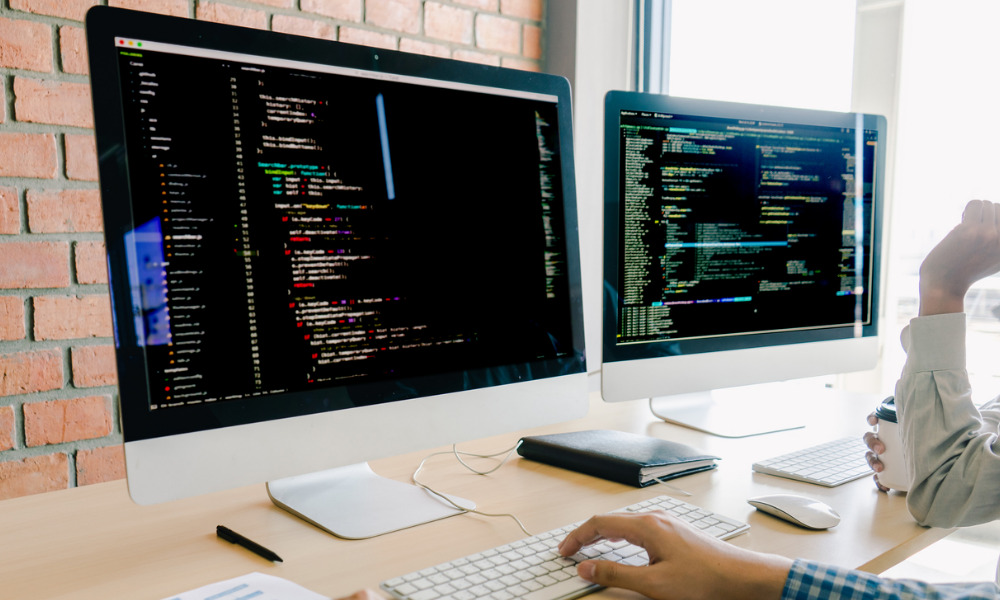 British Columbia is giving post-secondary students more access to in-demand programs.
The provincial government will open 3,000 more technology-related spaces within the public post-secondary education system, thanks to a three-year investment of $74.7 million.
"We're facing an enormous challenge – our economy is changing, workplaces are transforming, and we have more job openings in growing and in-demand fields than we have the skilled workers ready to fill them," says Selina Robinson, minister of post-secondary education and future skills.
"People with technological skills and knowledge are in high demand within nearly every sector – from agriculture to manufacturing. That's why we are excited to add 3,000 more tech-relevant spaces for people to learn, grow and thrive in these in-demand jobs."
The new spaces will include a range of areas, including cybersecurity, software engineering, data science, life sciences, creative tech, clean tech and agritech.
The spaces and supporting investment are included in the StrongerBC: Future Ready Action Plan, which is working to accelerate talent development and skills training to address workforce challenges across all sectors and throughout B.C.
"BC Tech is thrilled to see the creation of 3,000 new tech-related spaces at B.C.'s post secondaries," says Jill Tipping, president and CEO, BC Technology Industry Association. "Recruiting qualified talent continues to be the number 1 challenge facing B.C.'s tech companies and with demand in the coming decade increasing significantly, this announcement is a welcome investment."
Since 2017, the Province has been steadily expanding access to technology programming at public post-secondary institutions, including the creation of 2,900 new technology-relevant spaces between 2017 and 2023.
In the next decade, it is estimated there will be more than 118,000 job openings in disciplines relating to science, technology, engineering and math (STEM).
Previously, Ontario announced that, starting with students entering Grade 9 in September 2024, all students will now be required to earn a Grade 9 or 10 Technological Education credit as part of their Ontario Secondary School Diploma.
Saskatchewan
Meanwhile, Saskatchewan is investing $1.15 million to Mitacs, through which students gain valuable industry experience, expand their professional network, and develop skills for high-quality jobs.
Mitacs is a Canadian non-profit dedicated to driving Canadian innovation through research and skills training for Canada's top students. It facilitates internship placements for Saskatchewan post-secondary students attending the University of Regina, the University of Saskatchewan, Saskatchewan Polytechnic and Parkland College.
The partnership connects government, industry and researchers to facilitate internships focused on innovation for undergraduate and graduate students and post-doctoral fellows.
"Our government is proud to work with Mitacs to provide education, research and skills training opportunities to our students," says Gordon Wyant, minister of advanced education. "By equipping our students with these unique opportunities, we are putting Saskatchewan businesses in a better position to attract and retain talent, helping to drive their innovation and growth."
Since 2007, Saskatchewan has invested $6.61 million to support Mitacs programs in the province, leveraging funding to support over 2,400 internships for Saskatchewan students and post-doctoral fellows to date.
"We thank the Government of Saskatchewan for its continued commitment to Mitacs," says Tashmia Ismail, Mitacs chief business development officer. "This new funding for the future will allow us to build upon our strategic partnership and make a positive impact by accelerating and bringing innovation into reach for our partners in the province. Mitacs can further build on our work to attract, develop, and retain the innovation talent that Saskatchewan's businesses need to succeed."
Instead of assigning co-op students unimportant tasks, the secret to success is giving them meaningful work as soon as possible, says the HR lead of a marketing and technology company.