Program leads to gains in employee engagement, commitment, health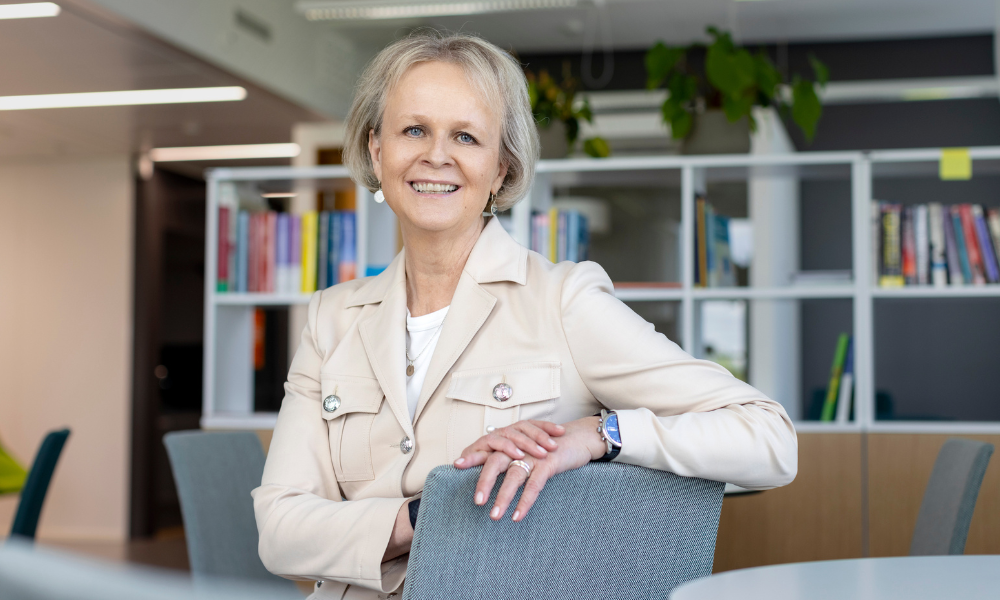 Today, emotions are playing a bigger role in attracting workers.
"People are choosing companies based on who is capable of asking, 'How are you today?', 'How can I help you to succeed?'" says Kirsi Nuotto, SVP of human resources at the VTT Technical Research Centre of Finland, in talking with Canadian HR Reporter.
While money still plays a big part in workers' decision to join a certain employer, "much more important [to them] is what is the culture, what is the feeling of care and emotions in the company," she says.
This "duty to care" at the 2,100-employee VTT was put to test at the height of the pandemic.
"During the COVID period, we started noticing [an] increase in mental health problems and burnout and disengagement and isolation," says Nuotto. Though the problems were not very extensive, "our numbers were going up," she says.
Read more: 'Are you OK? Expert shares best practices for checking in with workers
'Emotional agency'
Looking to find a solution, VTT met with Emergy, a company that has been doing psychological research on emotional agency for years. Through this meeting, VTT learned about emotional agency, which is the awareness, understanding and consideration of emotions in activities, interactions and organizational practices.
"Groundbreaking innovation requires psychological safety; you cannot innovate if you feel like you are not allowed to fail," says Nuotto.
To develop emotional agency, VTT decided to take part in an R&D program run by Emergy in 2021. Through eight months, all 200 of VTT's leaders participated in six different workshops about the subject.
Through these, leaders learned about the impact of emotion in the workplace, human reactions and how to awaken and strengthen positive emotions at work, among other things. They also went through individual peer coaching, and had months to practice their learnings.
"In today's world, you cannot lead without recognizing feelings," says Nuotto.
The organization made the decision despite possible resistance at the science-driven organization.
"To put it bluntly, emotional intelligence is often considered a soft skill with no direct connection to reaching business goals," she says.
Read more: Employers just can't get it right when it comes to mental health
Finding success
But the company found success with the program. VTT measured psychological markers and saw improvements through the results of an employee survey. It found significant improvement in 12 out of 14 different psychological markers in just over a year. These include workers' engagement towards the company, satisfaction toward leadership, wellbeing, the network promoter score and culture of care.
Also, sick leave days have decreased by 25 per cent.
At VTT, scientists set out to combat climate change with carbon-neutral solutions and develop new sustainable products and materials.
"With this level of ambition, our employees need a safe environment to try and learn. For us, emotional agency means being able to stay true to our purpose," says Nuotto.
Read more: Employee engagement levels fall globally
Being conscious about people's emotions is also key in keeping VTT's workforce on board, says Nuotto.
"We think it's a very big retention factor, [part of the reason] why people choose to stay with us."
The program has now been expanded to include all of VTT's 2,100 employees to continue building an emotional climate that supports VTT's strategy and culture of ambition.