Despite offering more programs, employers need to provide better training, supports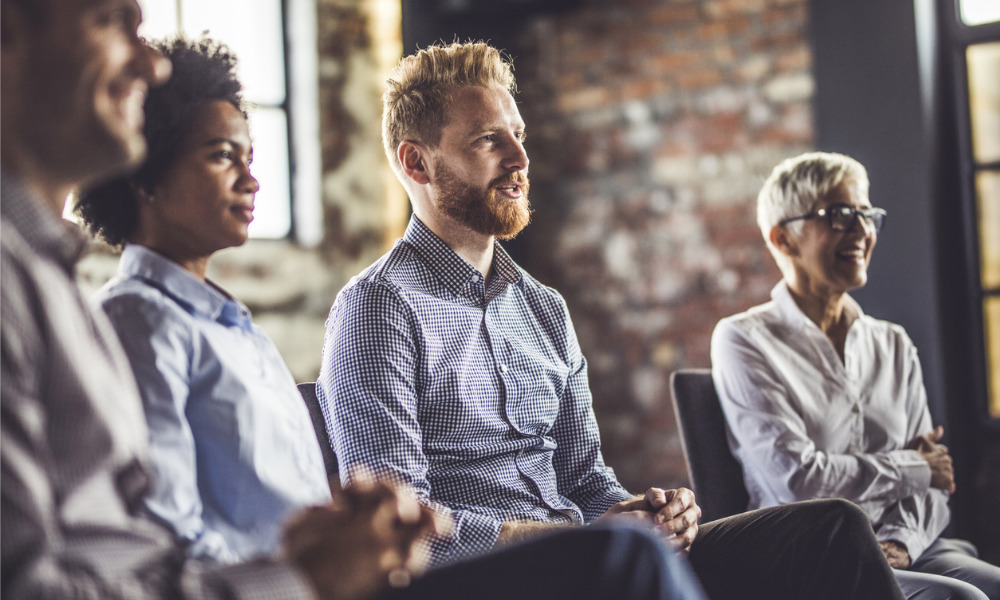 Since the start of the COVID-19 pandemic, employers have been stepping up in their efforts to address employees' mental health concerns.
Overall, nearly nine in 10 (86 per cent) of U.S. organizations today have formal policies like paid time off, parental leave and flexibility to support well-being, up from 65 percent in April 2021, according to a report from the Conference Board.
And 88 per cent offer programs that support emotional well-being, up from 66 per cent in April last year.
"The increased focus on mental health and well-being in the workplace may be one of the pandemic's lasting legacies," says Rebecca Ray, executive vice president for human capital at the Conference Board. "In just the last year, organizations offering programs to support emotional well-being increased 22 per cent.
Continuing challenges
Despite all these, 50 per cent of employees still report their mental health has deteriorated since the start of the pandemic, according to the survey of more than 1,100 individuals – predominantly professional/office workers – conducted in April.
And only 38 per cent of respondents feel their mental health concerns were adequately addressed by their manager — compared to 47 per cent in December 2021.
A further 82 per cent would like their organization to offer training to managers on how to address sensitive mental health issues.
Also, while 63 per cent of CEOs are comfortable speaking about their mental health, this is true for just 49 per cent of individual contributors.
"This survey reveals that more can and should be done to address mental health. That starts by addressing the disconnect between the support organizations offer, and what workers actually find helpful," says Ray.
Wellbeing supports are linked to better mental health, according to a previous report. However, previous studies from the Institute for Work and Health (IWH), and Lighthouse Research & Advisory and LifeSpeak have detailed how employees are unhappy with the mental health resources made available to them by their employers.
Disparity
Nearly six in 10 (58 per cent) workers say increased work hours or workload impact their mental health to a large or great extent, according to the Conference Board. This has an impact on the mental health of remote workers (61 per cent) and those in the physical workplace (44 per cent) alike.
Despite the benefits of building resilience for well-being, less than half of organizations offer training to do so (45 per cent), and only 14 per cent of respondents use this training when available.
Also, only 53 per cent of organizations offer virtual therapeutic platforms, meditation or relaxation subscriptions to support mental health and reduce anxiety/stress, while 50 per cent offer training to recognize the signs of mental health concerns and how to seek support.
Individual contributors (79 per cent) value the flexibility to work during their peak productivity hours more than CEOs (68 per cent). Meanwhile, CEOs (54 per cent) think promoting fun and creativity in the workplace through regular teamwork activities is effective to help with workers' mental health. Only 40 per cent of workers agree.
"It is great to see so many posts in support of mental health awareness week, and hopefully, this week will spark the momentum for many organizations," says Amy Stein, human resources consultant at Triangle HR, in a LinkedIn post.
"There is a recognized lack of understanding around mental health which has resulted in businesses not being sure of the best ways to support it; therefore, many do nothing."
While 93 per cent of organizations say mental health is a key pillar in their wellness strategy, only 24 per cent assessed and measured the value employees got from their current benefits, found a study released in May 2021.