Organizations should be building 'employee-centric systems, structures and processes that meet needs of transformed workplace'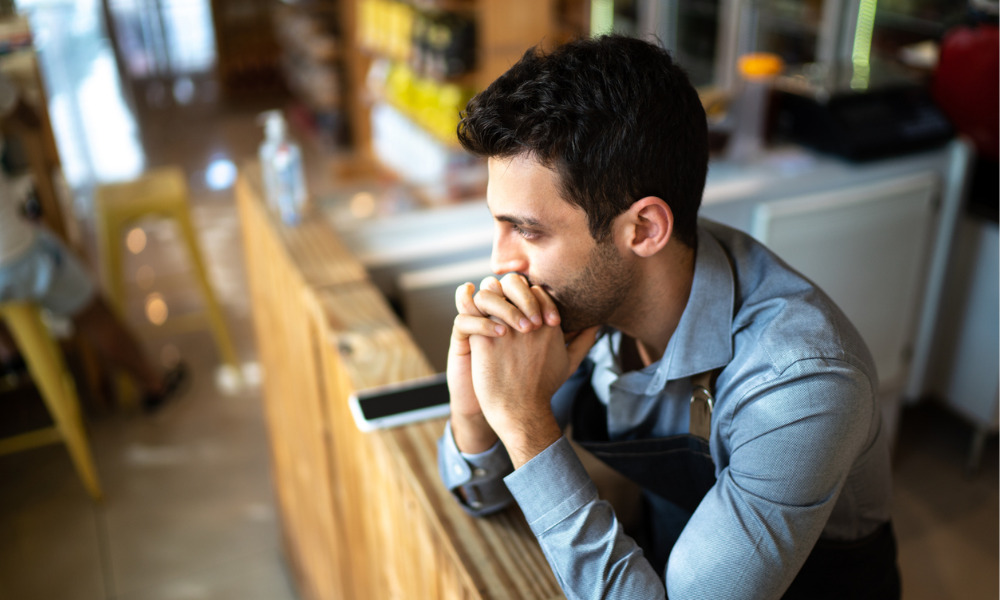 Employee engagement levels are falling worldwide, according to a report.
In the past three years, employee engagement rates peaked at 73 per cent in the second quarter of 2020, up from 67 per cent in the first quarter of that year and throughout 2019, according to Kincentric, a culture and engagement, leadership assessment and development company.
However, they dropped to 71 per cent in the third quarter of 2020 and fluctuated through the next five quarters before dropping to 62 per cent in the first quarter of 2022, the lowest in three years.
"The last few years have seen an unprecedented amount of disruption, from the ongoing pandemic to global social unrest; to that end, we've also seen a huge shift in how, when and where people work," says Jeff Jolton, managing director of research and insights at Kincentric.
More than four in five (82 per cent) workers experienced communication obstacles and 83 per cent reported feeling disconnected from their workplace culture, according to a 2021 survey.
However, there are areas of tremendous potential "for organizations to build employee-centric systems, structures and processes that will meet the needs of the transformed workplace," says Jolton.
"These challenges present an era of opportunity for organizational leadership and the human resources function as drastic changes in ways of working can impact company performance."
Workers are seeking recognition from their employer and more support to get their work done, finds Kincentric's survey of 12 million employees in more than 125 countries.
Specifically, workers want:
appropriate recognition (59 per cent)
good future career opportunities (54 per cent)
fair pay (52 per cent)
clear processes and procedures (58 per cent)
retention of key people (56 per cent)
sufficient staffing levels (50 per cent)
Employee retention
Having one strong employee experience element is not enough to create high engagement, according to the report. In fact, it's only when five or more employee experience elements exist simultaneously that engagement and "intent to stay" go above the global average performance of 68 per cent for engagement and 63 per cent for intent to stay.
| Number of employee experience elements | Employee engagement | Intent to stay |
| --- | --- | --- |
| 0 | 10 per cent | 21 per cent |
| 1 | 24 per cent | 33 per cent |
| 2 | 40 per cent | 43 per cent |
| 3 | 56 per cent | 52 per cent |
| 4 | 70 per cent | 61 per cent |
| 5 | 82 per cent | 69 per cent |
| 6 | 89 per cent | 77 per cent |
| 7 | 96 per cent | 90 per cent |
"The findings indicate that no one thing alone makes for a great work experience. Rather, it is the culmination of multiple and simultaneous active employee experience initiatives such as recognition, career development, performance management, effective infrastructure and staffing, communicating vision, caring leadership and a positive mindset around change that correlate positively with the degree of employee engagement and enable organizations to successfully engage and retain their employees," says Jolton.
"Now is the time for business and HR leaders to assess, determine the right steps to take for their culture, and ultimately empower and inspire their people."
While higher pay (47 per cent) is the top reason U.S. workers want to move to another job, 33 per cent are also seeking a better workplace culture, according to a previous report.
Supporting managers
However, mid-level managers are struggling as they report lower levels of work-life balance (down 10 points), intent to stay (down six points) and engagement (down four points) over the past year.
Nearly half (47 per cent) of managers say they are finding it more difficult to manage people remotely. And 78 per cent feel they need training on how to do their job better, particularly in hybrid and remote work environments with people both at home and in the workplace, according to a separate survey.
In these changing times, managers need support and the coaching skills necessary to be confident as they communicate changes to their staff, according to the HR Management App.
"This confidence in aptitude will translate to a positive attitude."