A key challenge is that human capital metrics are still in their infancy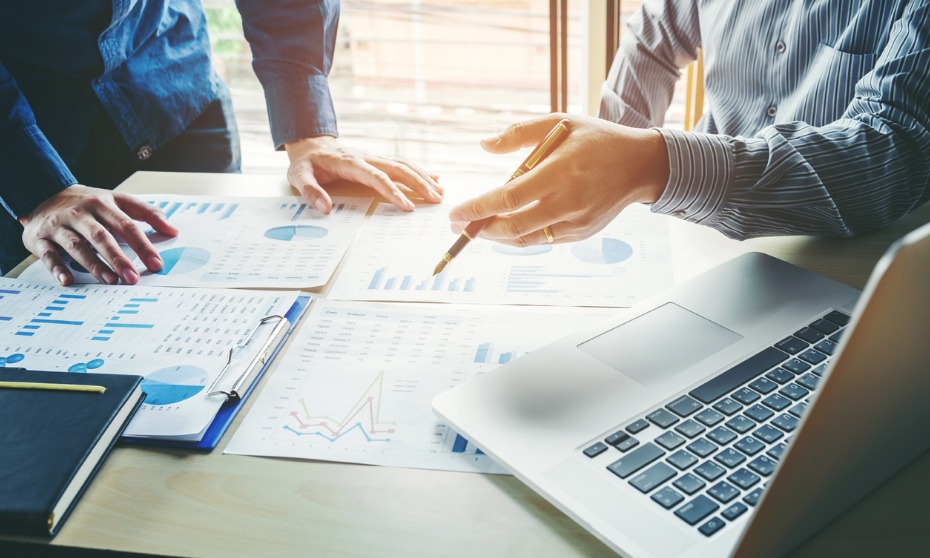 Is there any value in developing standards for human resources management? Strong opinions have been expressed on both sides of the discussion. The concepts of developing "leading practice" reference documents must surely have some merit, but true value can only be obtained if the ideas within these documents help develop better, high-performance HR functions.
"Studies show that a high-performing human resources (HR) department, with effective people management and recruitment, is linked to greater economic performance of the organization and plays a key role in instilling company values throughout the workforce," according to the International Standards Organization (ISO) in a 2016 release. "ISO's new range of international standards for human resources aims to help HR departments improve their performance and, ultimately, improve the performance of the organization in which they work."
Enlightened management realizes that, to be successful, almost all other performance improvement initiatives must be built on a strong foundation of human capital engagement. Lean management techniques, six sigma, dashboards and scorecards, quality management, process improvement and control, benchmarking, Hoshin Kanri/Hoshin Planning, structured problem-solving — all of these cost organizations billions of dollars to implement, yet they often fail due to a poor culture founded on lack of effective HR approaches and poor leadership.
"Many team and organization change and improvement efforts are lost or badly bewildered. Decades of studies have shown that 50 to 70 per cent are failing," says Jim Clemmer, president of the Clemmer Group in Kitchener, Ont.
While most larger organizations tend to have professional HR managers, small to medium-sized enterprises tend to rely on the owners or an administrative manager — even another functional head, such as the accountant, for HR strategy and planning. Where do these people go for guidance Certainly, consultants can be hired, but this can become expensive.
The availability of a portfolio of standards can provide an excellent source of information for both HR professionals and those without a strong HR background. Such standards have been under development by ISO since 2011 when TC (Technical Committee) 260 was formed. Since that date, ISO has released the following standards:
ISO 30414:2018 Guidelines for internal and external human capital reporting

ISO 30409:2016 Workforce planning

ISO 30408:2016 Guidelines on human governance

ISO 30405:2016 Guidelines on recruitment (currently under revision)
ISO 30401:2018 Knowledge management systems – requirements

ISO 30400:2016 Vocabulary (currently under revision)

ISO 10667 (Parts 1 and 2) 2011: Assessment service delivery: Procedures and methods to assess people in work and organizational settings (currently under revision).
In addition, several technical specifications have either been issued or are under development that expand specific topics under the human capital reporting area. ISO 30414 and the various supporting specifications are an exciting development given the growth in supplemental corporate reporting and accountability outlined in the <IR> guidelines issued by the International Integrated Reporting Committee (IIRC).
Human capital metrics
In September 2019, the IIRC disclosed that a growing number of public corporations is now using this framework that specifically calls for metrics on human capital performance. In addition to this growth, the Securities Exchange Commission in the United States has recently carried out a call for suggestions about how human capital reporting might be added as required information from U.S. public companies.
A key challenge is that human capital metrics are in their infancy, especially as they relate to organizational performance. Metrics such as hours of training and development, turnover and retention levels, employee satisfaction and other traditional measures are currently used, but HR professionals need to be actively engaged in how to develop much more meaningful numbers that tell the real story about how high-performance organizations focus on building human-centric approaches to strategy. Focusing on the link between issues such as customer satisfaction, innovation, creativity, commitment and continual improvement help to drive and sustain competitive advantage.
Canada reinstated as member
There are currently 31 countries actively involved in developing these ISO standards and another 24 countries "observing" development activity. This is almost half of all the ISO member countries. The U.S. is currently leading the work of TC 260 HR Management, and countries such as the United Kingdom, Australia, Germany, Japan, Israel, France and others are actively involved.
In 2019, Canada was re-instated as a participating member. Based on this, Canadians can now contribute to, comment on and vote on the development of these standards. Why should we bother? As a country of immigrants, we represent people with different backgrounds and opinions; we are believed to be a friendly, peace-loving and secure place to live; and we are seen as believing in equality, diversity and respect for individuals. Aren't these values and qualities that should put us in a place where we can have a positive contribution to the development of leading HR practices?
Your help is needed
The good news is that, since Canada returned to active or participating status, three of the professional HR bodies across Canada are represented on our committee. Through this, we should have access to opinions from a broad base of participants. We are gradually adding to the committee, but we continue to seek out individuals who have the time and passion to contribute to the standards development process. Most of the work is carried out through working groups tasked with one or more projects, which currently include:
WG 1 Terminology (looks after vocabulary)

WG 2 Metrics – who have several projects, principally developing technical specifications to support human capital reporting in clusters such as quality and impact of hiring, cost of hire, occupational health and safety, organizational culture, workforce skills and capabilities, cost, compliance and ethics and turnover and retention

WG 4 Workforce management — who have recently had a new mandate, and which is now led by one of our Canadian members
WG 5 Recruitment

WG 6 Knowledge management

WG 8 Diversity and inclusion

WG 9 Employee engagement

WG 11 Learning and development.
If anyone is interested in this work or can pass the word on to others who might be interested, we can always do with more participants. Applications should be made on the SCC (Standards Council of Canada) website to join TC 260. This will then be forwarded to the chairperson for review and, hopefully, acceptance.
Nick A. Shepherd is CEO of EduVision and chairman of the Canadian TC 260 Mirror Committee on Human Resource Management.