Using surveys and other company data — such as administrative costs, productivity and lower recruitment and onboarding costs — employers can get a clear picture of the total ROI of their mentoring programs, says Shawn Mintz of MentorCity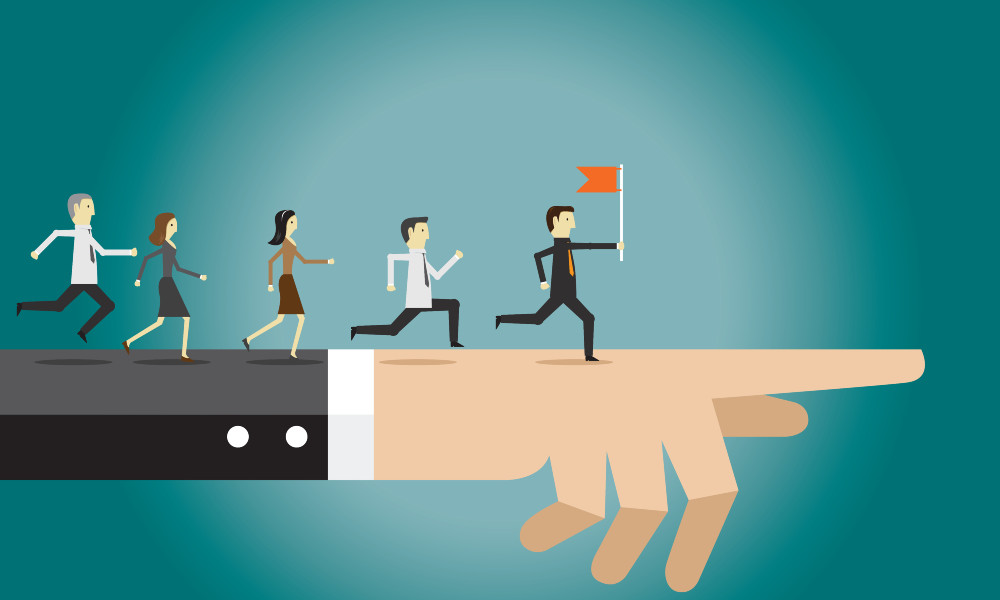 Effectively measuring the return on investment (ROI) of a mentoring program depends on the type of mentorship being offered and why it is being offered.
When mentoring is connected to specific business objectives or to employee recruitment and retention programs, measuring ROI is easy, as you can directly calculate the revenue earned versus the costs saved as a result of the program.
However, when the objective for introducing a mentoring program is career development, succession planning, diversity and inclusion or leadership development, calculating the ROI is a little less straightforward. In these cases, you need to conduct surveys at the beginning of the program, at the end of each mentoring relationship and one year on in order to effectively demonstrate results and measure the ROI.
Career development questions
If, for example, the mentoring program is designed to support career development, there are three key questions to ask to track and compare results.
Before starting a mentoring relationship, it's a good idea to ask participants: "Do you have a clear understanding of your career direction?" If the mentee responds "yes," they're focused and determined, and a mentoring relationship can help them achieve their goals by guiding them in the right direction. Those who answer "no" will benefit from a mentor who can help them shape and solidify their career goals before turning to strategies for achieving those newfound goals.
At the end of a mentoring relationship, the critical question to ask participants is: "As a result of this mentoring relationship, do you have a better understanding of the opportunities that suit your skills and interests?" This question reveals how both the mentee and mentor benefitted from the program. Ideally, all or most participants would answer "yes" to this question.
Too many "no" responses can be an indication that the program needs some adjustment for more positive results. This might include a new format, providing more resources or adjusting the frequency of check-ins.
The true test of ROI is long-term results, and a good way to measure this is a survey conducted a year after the mentorship relationship ends. The key metric for the mentoring program can be found by asking participants: "Do you feel that your career has progressed in the right direction?"
Comparing the data
Career development is a work in progress — realistically, mentees should not expect to come out of their mentoring relationship with all of their goals achieved. But if there has been progress in the year following the mentorship, then the program is a success and the organization's ROI is good. Those participants are more likely to stay with the organization long-term and tell others about the benefits of working there.
It's worth noting that ROI isn't just seen among mentees. Employers have also seen higher retention rates for the mentors themselves.
If, however, many participants feel their career has not progressed in the right direction, it's not necessarily "bad ROI." Examining why participants are feeling this way and whether there are the right opportunities for people to grow within your organization can yield powerful insights, which can lead to changes that strengthen the business — and that's good ROI.
By comparing data from the first and third surveys, you can quantify how effective the program is for participants, which is an essential component of the ROI. Creating two data sets based on the "yes" and "no" responses from the first survey establishes baselines for comparison to the data from the third survey and can indicate whether there's a difference in results for those who had focused goals at the start of the mentorship versus those who needed guidance building goals — key data for refining mentoring programs to maximize ROI.
Mentoring programs may also improve productivity, so it's worth collecting and comparing applicable company data from before and after the mentoring program. And there are intangible benefits to consider as well, such as company loyalty, social connection and social capital.
Of course, another fact to consider in a mentorship program's ROI is administration time. Think about how much time staff will spend running the program and multiply it by their hourly wage. It may be cheaper to license mentoring software, which takes the burden off staff.
Shawn Mintz is the president of MentorCity, a cloud-based mentoring software. For more information, visit www.mentorcity.com.