Workplace activities, networking and EAP support can help combat the blues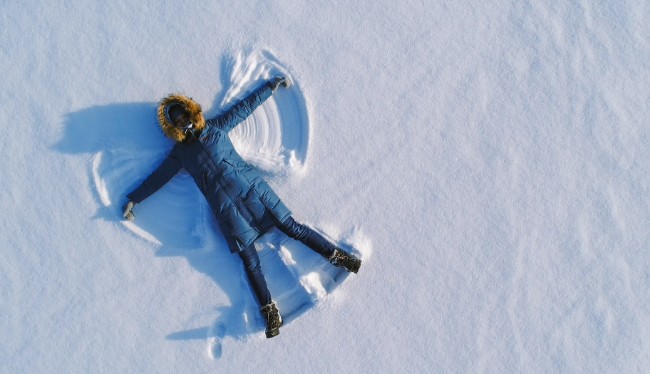 Winter in Canada offers breathtaking landscapes, world-class skiing and bustling festivals. However, once the holiday cheer subsides and the new year has turned, it can become easy for employees to feel dispirited. In fact, more than half of Canadian workers say winter weather negatively impacts their mood, according to a 2018 survey by Accountemps.
Ensuring employees are happy and healthy during the winter is both a personal and professional responsibility. On the one hand, empathizing and supporting people is what makes us human. On the other, employee engagement and motivation are directly tied to an employer's bottom line.
Fortunately, there are steps employers can take to cheer up employees and combat winter blues that address both imperatives.
Understand employee needs
While employers look for similar characteristics in employees — such as being motivated, hardworking or organized — that doesn't mean all employees are the same when they're off the clock. So, when it comes to ensuring their mental health in the winter, individual employees need individualized support.
Consider an employee who has young children at home. When cooped up inside, children can be prone to hyperactivity and even aggression, often acting out. During this time, employers should be mindful and try to be flexible.
When situations allow, consider permitting employees to work from home or offer occasional flexible work hours. Small changes to an employee's schedule can alleviate unneeded stress and allow them to spend more time with their family.
Then there are employees who have recently moved to Canada, especially those who hail from warmer climates. For new Canadians, adjusting to the cold can be a challenge. To help with the transition, begin preparing expats immediately upon arrival, no matter the time of year. That could mean hosting webinars with winter tips on how to spot dangerous conditions, preparing vehicles for the cold, and driving in the snow.
It may also help to prepare people with pre-trip planning to make sure expats have realistic expectations of Canadian winters and know where to seek care for their mental health needs.
Light things up
At many offices, employees can go entire days without seeing sunlight, affecting their circadian rhythms and melatonin levels.
This lack of sunlight may trigger symptoms of lethargy, anxiety, difficulty sleeping and concentrating and, in more extreme cases, Seasonal Affective Disorder (SAD). In the winter, two to three per cent of Canadians will experience SAD, according to the Canadian Mental Health Association, and another 15 per cent will experience a milder form of SAD that leaves them slightly depressed.
To help ease symptoms and prevent SAD onset, employers should open office blinds, trim shrubbery that may be blocking sunlight, reposition furniture to enhance natural light, and encourage walks outside during lunch. Exposing employees to more sunlight allows people to better maintain the regulatory cues that indicate it is time for sleep or peak energy levels.
Sign off of social media
When temperatures drop, many employees head indoors and turn to social media as a form of entertainment. However, social media use can exacerbate feelings of isolation and loneliness. Why? At the most basic level, while employees are staying warm at home, their social media "friends" are out and about, posting about their adventures, food creations or family fun.
To combat such emotions, encourage employees to be active. Canada offers plenty of fun winter activities such as skating, hockey, tubing, ice fishing and tobogganing that allow employees to embrace the cold.
For those who prefer the indoors, exercise is an excellent alternative that offers many of the same health benefits. If a company offers subsidized gym memberships, winter is the perfect time to highlight these resources and help employees kick-start a healthy new year.
Build bonds
The anticipation of a fun event or activity can greatly improve employee morale. Employers should plan fun activities monthly to offer a break from day-to-day routines and facilitate bonding. Group activities such as bowling, skiing or indoor scavenger hunts can foster team-building and create a sense of community at the workplace.
For expat employees, this can be particularly important. Building a community can help with their adjustment by providing a sense of connection with similar-minded people and a support network they may otherwise be lacking.
Root out the taboo
Stigma still exists around mental health, which often means those suffering don't ask for help. One of the most effective ways employers can support employees in the winter is to encourage open discussions about mental health in the workplace and inform employees of available resources.
Web-based applications such as Aetna's myStrength can be an instrumental resource for employees seeking to improve and maintain overall well-being and resilience. They empower users to address depression, anxiety, stress, substance use, chronic pain and sleep challenges, while supporting the physical and spiritual aspects of whole person health.
Similarly, employee assistance programs (EAPs) can be useful to address members' mental health needs. Many EAPs offer confidential, over-the-phone assessments and services to help resolve employees' personal or work-related problems, ensuring that employees always have access to the help they need.
Employees may work for employers but when it comes to the winter months, employers should go to work for employees. By taking simple steps, they can help people maintain their mental health.
Jason McCormick is head of sales and services for Canada at Aetna International in Toronto. For more information, visit www.aetnainternational.com.