Attraction strategies include remote options, bigger starting salaries, signing bonuses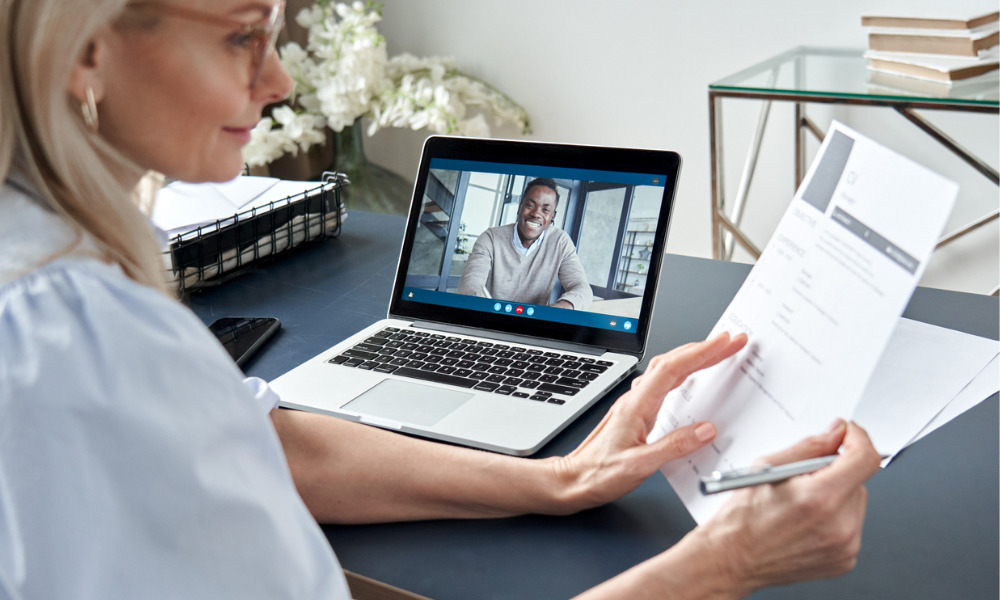 Almost one-half (49 per cent) of senior managers across Canada plan to add new permanent positions in the first half of the year — up six points from six months ago when it was 43 per cent.
Another 45 per cent plan to fill vacated positions while 52 per cent of senior managers expect to bring in more contract talent this year, according to a Robert Half survey.
More than one-quarter (28 per cent) of employers have mandated that employees get a booster shot. That compares to 51 per cent who have mandated employees get at least two shots of the COVID-19 vaccine, according to a separate survey.
Attraction strategies
Employers are pulling several strategies to attract skilled candidates:
47 per cent are offering remote options and evaluating candidates outside of their office's geography.
46 per cent are increasing starting salaries.
31 per cent are loosening education, skills, or experience requirements.
30 per cent are providing signing bonuses.
29 per cent are giving more paid time off.
"Skilled professionals currently have access to more career opportunities and power in the hiring process than ever before," said David King, Canadian senior managing director of Robert Half. "To attract and land top talent, employers need to be active in promoting what makes their company a great place to work. This includes offering comprehensive compensation and benefits packages as well as remote flexibility."
Job postings for HR jobs have climbed an impressive 131 per cent in the past two years. That's well ahead of other industries such as banking and finance (117 per cent), software development (112 per cent) and nursing (90 per cent), according to recent data.
Remote work benefits and challenges
Employers cite several benefits of offering fully remote roles, according to the survey of more than 800 senior managers from Nov. 11 to Dec. 30:
more applications from skilled candidates (47 per cent)
mreater compensation flexibility (39 per cent)
a quicker hiring process (33 per cent)
But the top obstacles to hiring remote talent, according to senior managers, are:
assessing candidates' skills through virtual interviews
developing compensation packages for candidates outside of the company's city or province
scheduling virtual interviews across multiple time zones
And when it comes to onboarding employees remotely, HR managers said the greatest challenges are:
building engagement and connection
having adequate equipment and technology
providing training and support
Nearly half (47 per cent) of managers say they are finding it more difficult (26 per cent) or exceptionally more difficult (21 per cent) to manage people remotely.