New white paper from Aon reveals how company leaders can transform employee wellness plans into company-wide practices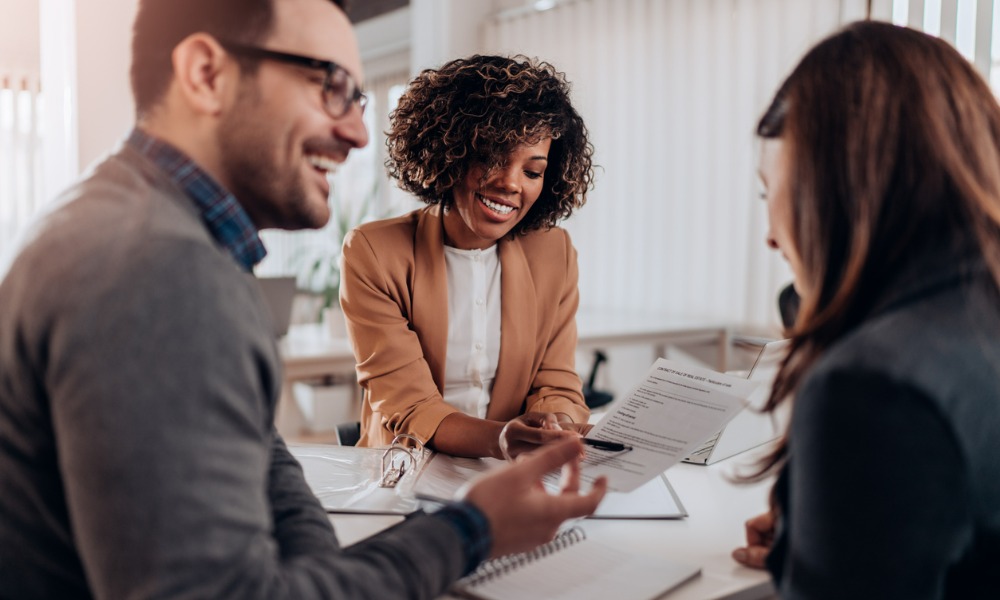 This article was produced in partnership with Aon Canada.
It's a well-known yet sobering fact that in any given week, half-a-million Canadians miss work because of their mental health. Left unchecked, this trend stands to cost the global economy $16 trillion by 2030 — more than diabetes, respiratory disorders, and cancer combined.
Study after study confirm that mental health is a top-rated initiative among employees and employers alike but many companies aiming to implement workplace wellness strategies are unsure where to begin.
In a recent white paper, workforce experts Aon offer HR leaders a data-driven, step-by-step framework for creating a healthy and robust organizational culture. Titled Mental Health and Creating Workforce Resilience, the report draws on proprietary survey outcomes and new workforce insights to lay the foundation for strategic planning that not only yields workplace wellness but also strengthens retention and optimizes attraction.
As part of their 2021 Global Wellbeing Survey, Aon asked Canadian employers to name what they felt were the top risks to employee wellbeing. While the question didn't mention mental health per se, employers listed stress (67 per cent), burnout (46 per cent), anxiety (37 per cent), and depression (32 per cent), as their top four concerns. When factors such as these lead to sickness, absenteeism, and staff turnover, it can trigger a domino effect among remaining employees left to shoulder increased workloads, further disrupting overall wellness and potentially hampering the company's reputation.
Company and HR leaders are beginning to realize that effective wellness strategies must go beyond what were once considered leading edge approaches — digital platforms, for example — to demonstrate a proactive, company-wide commitment to employee health. This means adopting a preventive approach that includes a more holistic view of the employee value proposition, and cultivating a culture that prioritizes and safeguards mental wellness.
3 pillars for wellness
The process begins with a company-aligned plan that resonates with individual employees. This, says Aon, boils down to a sustainable working life model rooted in three pillars: resilience, the capacity for employees to weather change; agility, the ability to keep an open mind and positive attitude when changes arise; and belonging, a feeling of connection to the company and its people.
Among these three pillars, resilience is the stronghold.
Aon's 2021 Global Wellbeing survey finds that over 90 per cent of employees who consider themselves resilient also say they intend to remain with their current company for at least the next two years. Seventy per cent of employees say, however, they consistently struggle with resilience. Data such as this reveals a direct link between increases in a company's commitment to mental health and wellbeing and increased employee retention, presenting a clear opportunity to companies targeting improvements in these arenas.
Aon further notes successful workplace mental health strategies start with a leadership commitment. According to their report, companies that enact a dedicated wellness strategy that is reflected in leadership practices can "triple the likelihood of an employee feeling resilient."
4-step approach
To help companies put these findings into action, Aon recommends a four-step, "4D" approach involving discovery, development, delivery, and determination. In the white paper, Aon outlines the roles each of these components play in creating and maintaining a successful strategy and lists 10 recommendations that accompany this building-forward approach.
Aon's white paper provides HR leaders with tips they can use to begin creating a psychologically healthy and safe workspace and advice around today's best practices.
Companies that commit to a workplace wellness strategy rooted in concerns that involve stress, anxiety, depression, and burnout can significantly improve retention while also creating an attractive option for prospect employees over the long-term.
Regardless of where your organization is starting — whether current strategies need adjusting or initial strategies have yet to be determined — a top-down, company-wide commitment to employee health is now more vital than ever. It's not just a solid business strategy, it's the right thing to do.
Download Aon's white paper, Mental Health and Creating Workforce Resilience, to learn more about building and maintaining a healthy and robust workplace your employees will want to remain at, and prospect employees will want to join.