'Truce TO' to bring awareness, education to Toronto roadways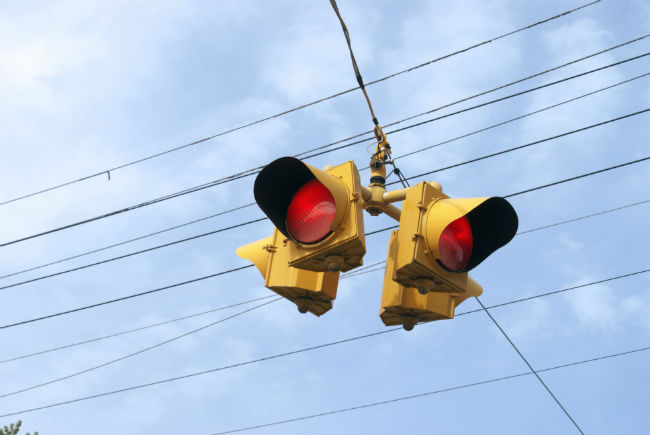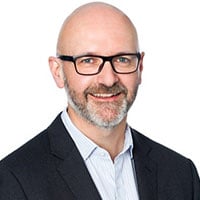 As an insurance company, the safety and security of customers is a key priority. RSA Canada strives to prevent and protect customers from potential risks every single day.
What's not discussed often enough in the insurance industry, and many industries, is the safety of employees. And for HR professionals, one of their core responsibilities is to ensure the well-being of employees so they are set up to best serve customers in the most effective way.
Mental health and safety in the workplace is still a fairly taboo topic in the insurance industry. One in five Canadians suffer from anxiety, depression or another form of mental illness, according to the Centre for Addiction and Mental Health (CAMH), yet many employees choose not to speak up, and many companies don't pay enough attention to this important issue.
Alongside the negative impact mental health has on an individual, it contributes to a hefty price tag for the Canadian economy. On the other hand, happy and healthy employees are more productive and take fewer sick days and, according to a 2012 report from the International Foundation of Employee Benefit Plans, every $1 invested in health and wellness generates $3 in return.
When it comes to the mental health and safety of employees, HR professionals have a crucial role to play. They need to constantly find new, effective ways to create a supportive work environment.
With that in mind, RSA Canada recently launched a partnership with Not Myself Today, a program that provides information, tools and resources to raise awareness and understanding of mental health, reduce stigma around the topic, and help build a psychologically safe and supportive work culture.
RSA has also incorporated LifeWorks, an employee resource offering confidential support and services for work, life, family, health and financial matters. The program includes 24-7 consultations, information, access to counselling (by phone, live video, chat or in-person), community referrals, a secure desktop website and a mobile app.
Safety in the workplace
When it comes to physical safety, RSA's people generally work in low-risk environments. But the company takes steps to keep them physically safe and ensure they feel comfortable at work, and when they are visiting customers outside of the office.
As part of RSA's commitment to safety and well-being, a key priority this year is road safety. It's a growing concern across Canada, and a highly contentious debate in a major city like Toronto, where road incidents are on the rise.
So the company is launching a road safety campaign, Truce TO, to bring awareness, education and harmony to everyone using Toronto's roads. That includes employees — being in a big, bustling city, the company has thousands of customers, brokers and employees who use Toronto's roads to walk, drive, cycle or take public transit into work every day.
RSA will be using the insights from the pilot to educate employees across the country on the risks that face them on their journey to and from work.
RSA recently conducted an employee survey to learn more about how our people get to work, their habits and behaviours on the road, how much they know about road safety and how they feel about other road users.
It will be using these insights to guide employee road safety initiatives this year.
The company is also collaborating with employees to learn about their personal "road stories" and sharing them company-wide. And it's engaging employees in this campaign through volunteering with local road safety initiatives and encouraging them to create cycling and walking clubs.
It's about linking people's day jobs to a much bigger purpose. Finding fulfillment and purpose in a job isn't just a millennial fad — it's something everyone strives for. Whether they're an underwriter, a marketing manager or an administrative assistant, each and every RSA employee should feel like they are helping deliver RSA's purpose of making life better, together.
That's why getting employees engaged and participating in corporate social responsibility (CSR) initiatives is a priority — without their support, these safety campaigns won't succeed. Luckily, RSA employees are motivated to drive CSR initiatives — in 2017, there were 25 employee-driven fundraising campaigns, and 325 employees volunteered 1,723 hours of their time.
RSA also set a new record as 100 per cent of the budget for matching donations was used, while a record number of employees reached their annual maximum limit.
Advice for companies
While RSA is proud of what it's accomplished so far, it must continually re-evaluate what it is doing by monitoring the impact of different initiatives and evolving practices based on employees' needs.
Once the basic safety requirements are in place, employers should continually look for ways to fill in the gaps to improve the workplace for employees.
One way is by acknowledging that work is one component of their lives, and taking the opportunity to educate them on different aspects of safety and well-being for themselves and their families.
Another way is by taking the opportunity to understand your business and industry, and looking for specific links between your business and safety.
Make unique connections within your broader CSR focus — for example, if "safety" is a CSR pillar, look for ways to relate it to the work employees do so they feel a greater sense of purpose in their work.
Be creative — the return is absolutely worth it.
Mark Edgar is vice-president of human resources at RSA Canada in Toronto. For more information, visit www.rsagroup.ca.