2019 was another busy year for Canada's HR associations as they focused on their own members while collaborating nationally on competencies, branding and research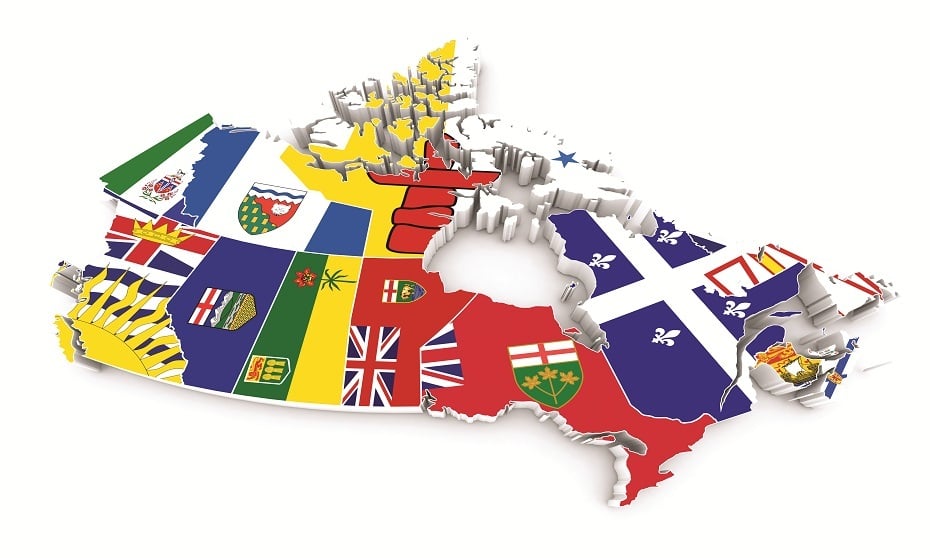 CPHR BC & Yukon faces new challenge with Professional Governance Act
When it comes to self-regulation, Chartered Professionals in Human Resources (CPHR) British Columbia & Yukon has a new challenge on its plate — the Professional Governance Act (PGA).
Passed in late 2018, the act has very specific requirements for professional bodies such as accountants and engineers, who are not happy because they have their own acts regulating their profession, says Anthony Ariganello, president and CEO of the HR association.
"There's a lot of furor over everyone having their own legislation, which is what has happened in B.C., because there were roughly 53 regulated professions. And, of course, now, [the NDP government is] trying to put this under the PGA with much more control… and the existing bodies are complaining."
With the PGA, professional bodies must only have members who are regulated by the act, he says. That would mean roughly 40 per cent of CPHR BC & Yukon's members would not count anymore because they are not CPHRs or are students.
"We'd have to lose those. And that would be a huge toll; we wouldn't be able to survive financially. We're not that big, and then imagine the dues, how they would have to go up for CPHRs — probably double."
As a result, the 6,300-member CPHR BC & Yukon doesn't really want to be in the middle of that at this point, says Ariganello.
"Maybe we need to see how it all falls out. And it's sad."
In the time being, the association will continue to be "in their face" in terms of telling the government who the HR association is and what they do, he says.
"But until we know for sure whether we can get our own act, we don't want to be under the PGA."
As for the local economy, British Columbia has done well, but it's slowing down, says Ariganello. While the NDP government has forecasted huge revenues coming out of the continued real estate boom, with the huge property tax, there was a huge correction for this past year.
"Now they're seeing a huge deficit in the revenue," he says. "I think that's going to cause some deficiencies, with respect to budget."
Competency framework, collaboration in spotlight at CPHR Canada
This will be a big year for Chartered Professionals in Human Resources (CPHR) Canada as it works on enhancing its competency framework, says CEO Anthony Ariganello.
"The last time we kicked that around was maybe eight years ago, and the profession has evolved immensely… so we're in the middle of that right now."
Rodney Miller, president and CEO of CPHR Alberta, is chairing the steering group and meeting with stakeholders in every province, he says, "really going through what works, what doesn't work. What are some of the changes that have come to the profession that we need to be aware of? And how should we enhance our competency framework and map so that, ultimately, our members going forward will continue to be well suited to fit the roles that are required in managing HR? So that's something we foresee probably lasting another six to nine months."
Also on the agenda is greater collaboration with Ontario's Human Resources Professionals Association, he says.
"We've identified a couple of projects, possibly, that we might be able to work on," says Ariganello. "We haven't talked about reuniting or anything like that, because the challenge right now is the differences in designations — we're committed to ours and they're committed to theirs so it's kind of hard, but maybe in time we'll find a bridge of some sort."
As an example, there's the possibility of a joint research paper on topics that resonate with all stakeholders within human resources, regardless of their designation, he says, such as an aging workforce, the gig economy or artificial intelligence (AI).
"There are subject matters that I think we can definitely highlight and research together, and then issue something jointly, which I think would then demonstrate that the profession is trying to unite in some form."
Another consideration is a Canada-wide research study on compensation for the HR profession, says Ariganello.
"We've actually done one with every province but Ontario and I think they've done one as well, but it'd be nice to capture every one of our members jointly... If we did that collectively, then we can truly say it represents all of Canada."
CPHR Canada is also participating in a global survey with the national HR associations in Australia, the United Kingdom and the United States, he says.
But with the change of government in British Columbia, CPHR Canada has had to slow down some of its government relations, says Ariganello.
"We've got our action plan for next year as well, to meet with them and continue our deliberations with respect to how we can help support a number of agendas… We're on their radar, we've been consulted, and asked to participate in a number of sessions and events… so we're clearly making some inroads with them. And that's a positive sign."
HRPA focuses on chapters, PD offerings, regulatory excellence
The Human Resources Professionals Association (HRPA) in Ontario always seems to have a lot on the go, and 2019 was no different, according to Louise Taylor Green, CEO.
"Things are going really well," she says. "Having the clarity of our strategy with multi-year initiatives has really been beneficial because we're all pulling in the same direction now, and [we are] very clear about what our organizational priorities are over the next few years."
One of the association's achievements this past year was conducting an audit of its professional development offerings, she says.
"That provided some very important insights about where member learning needs to change, the kinds of things that they're really struggling with and need more support and professional development on, as well as some of the areas that they're not really interested in."
In 2020, the HRPA will redesign a learning roadmap in partnership with its chapters, says Green.
"The 27 chapters do over 400 learning events a year themselves, so when you couple that with our 200-plus learning activities offered at HRPA centrally, it really shows that there's an opportunity for synergy and for really elevating the value and impact of some of those programs."
HRPA also did a comprehensive chapter review in 2019 and formed a task force to dive into the value of the chapters to members, she says.
"The task force came up with over 40 initiatives of how we could deepen the member experience and enhance mentoring and networking and improve the student journey in the HR profession… and have created a series of multi-year initiatives that we're already starting to see roll out across the chapters."
It's been a "massive shift" for the HRPA to really commit to and support its chapters in a really meaningful way, says Green, whether that means better marketing support for their programs and initiatives or more administrative support.
The association has also had "quite the year" in terms of advancing regulatory excellence, she says. That includes finalizing the next stage of its CHRL (Certified Human Resources Leader) certification requirements that will roll out in 2020 this year.
"We have built… a professional program, but it's really a series of modules that are focused on what the professional practice of HR looks like in the context of moral and ethical dilemmas that face professionals."
Finally, the HRPA is boosting its collaboration with Chartered Professionals in Human Resources (CPHR) Canada. For example, the HRPA has invited the organization to join the awards panel of the HRPA's research organization, the Human Resources Research Institute, which gives out an annual award for the best Master's thesis and best PhD dissertation in HR, says Green.
"[CPHR Canada] could both encourage greater participation through some of the academic institutions and students across the country but also really join us in in promoting and advancing research excellence in HR from an academic perspective."
The Ontario organization also hopes to collaborate on joint research topics with CPHR Canada that "would be mutually beneficial, we believe, to our organizations, but also people in the profession," she says.
Roughriders help promote CPHR Saskatchewan
The Saskatchewan Roughriders were employed as ambassadors in the latest effort by the Chartered Professionals in Human Resources (CPHR) Saskatchewan to promote the HR profession.
In leveraging the national marketing and branding campaign "This is HR," the association also ran some commercials on CTV News, with the focus on educating the public and brand awareness, says Nicole Norton Scott, executive director and registrar.
The campaign will carry over into 2020, she says.
"Other provinces have a very similar [campaign] and so that's positive, especially when you see yourself out there if you are a CPHR holder and you see the CPHR designation at a Canucks game or Rider game or the Bombers game."
In addition to branding efforts, professional development will be a big focus for the organization, which partnered for the first time with local chambers of commerce in 2019 to offer one-day programs. Topics such as intimate violence and Indigenous issues will be discussed during future sessions, says Norton Scott.
As in past years, self-regulation remains tantalizingly out of reach, she says.
"As we know with anything, it's a long journey. We continue to build relationships with government and stakeholders in this area; we continue to get in front of government committees."
But CPHR Saskatchewan is not waiting around for the government to act, says Norton Scott, with the board governance developing a modern set of administrative and regulatory bylaws that were approved.
The board will also hold a two-day strategic planning session and launch a membership survey shortly to see the alignment, she says.
"Do our members understand? And are they aligned to what the board is doing?"
The Saskatchewan association has also launched a services directory so local people can access certain services.
"If you're looking for somebody who does investigations, who does bargaining — we get lots of calls from the public… so we've developed a directory where people can go," says Norton Scott.
First-year CEO initiates 'redesign' to better serve members in Alberta
After he began his role as the interim leader of Chartered Professionals in Human Resources (CPHR) Alberta in March, Rod Miller wanted to make some major changes.
"We did a redesign of our organizational structure and we also took a look a lot of the programs that we're offering to really ask yourself the question 'What programs are serving our members well and what aren't?' and 'Let's focus on those that are doing the work for our members,'" says Miller. "As a result, at the end of Q3, we're actually up in our membership numbers for the first time in four years."
The group, which also includes members in Nunavut and the Northwest Territories, has grown to about 5,800 members, says Miller. "[That's] net positive, which is a really good story for us because we've been declining for the last number of years."
Reaching out to members who live "north of 60" will be a "pet project" for him in 2020 this year, says Miller. "We've started that conversation. We've got people who are members in Nunavut and Iqaluit and in Yellowknife and Northwest Territories that aren't actively engaged with our association and I want to figure out a way that we can get them engaged.
"When I was given the opportunity to come in and take on the leadership of the organization, member engagement was really core to me," says Miller. "We're doing a good job, but we can do a much better job."
Ensuring CPHR Alberta members continue professional development was also key for Miller as the organization decided to move the annual conference to fall from spring.
"There's a real intentional reason for that because we want to develop a professional development roadmap for our members to look at yearly and say, 'This is what I want to do throughout the year,' with the conference being the capstone of not only professional development but also the connection of our community together."
Focus on education keeps CPHR Manitoba membership growing
Last year saw a continuation of growth for Chartered Professionals in Human Resources (CPHR) Manitoba — both in membership and strategy.
The association helped launch two new post-secondary HR programs in the province, bringing the total to 10, with eight of them accredited. These programs contributed to a notable increase in membership due to post-secondary students who graduated and applied for HR positions, according to CPHR Manitoba CEO Ron Gauthier.
Total membership increased by five per cent over the past year to 1,564 — an all-time high for the provincial association and part of a steady increase over the past five years, he says.
CPHR Manitoba hopes to continue this trend in 2020 with an outreach campaign to connect with people working in HR who aren't members — Gauthier estimates there are about 2,500 across the province. The goal is to inform them about the provincial association and different pathways to the designation, as well as to try to have them write the National Knowledge Exam before new requirements come into effect in 2021.
In 2019, CPHR Manitoba created a new member engagement co-ordinator position to focus on this "big initiative" of bringing many of these people into the membership fold, he says.
"We're really looking forward to how we convert on this campaign in terms of recruiting HR people that aren't members of the provincial association and increasing the numbers and the brand of CPHR in Manitoba."
For the coming year, the association decided to take a different approach to its strategy, challenging staff to create a strategic plan for 2020 to present to the board — previously, the board created the plan. Gauthier says he's looking forward to this "exciting initiative" in January and the ideas it could bring.
As for self-regulation, movement slowed in the past year due to the September provincial election and the issue being shuffled between different ministers, but Gauthier says CPHR Manitoba hopes progress will be made soon. With strong support from the business community and post-secondary institutions, he hopes to meet with the Manitoba finance minister in the near future to discuss drafting the legislation, he says.
"Our big strategic goal is self-regulation… The big challenge is that the decision is out of our control. It's up to the government."
Focus on professional development at CPHR Newfoundland and Labrador
As one of the smaller bodies in Canada, the organization for HR professionals in Newfoundland and Labrador often struggles to educate members.
"We didn't have enough of our own professional development events. While we did have a symposium, which made up for a lot, we didn't have as many luncheons or even mingling and networking sessions as I would have liked," says Leroy Murphy, president of Chartered Professionals in Human Resources (CPHR) Newfoundland and Labrador. "We need to improve upon that."
The move to educate the group's 250 members began in earnest in 2019, he says, as they held a "full HR symposium, not quite a conference, but it's as close as we could possibly get right now in Newfoundland."
"That was quite a good success for us and so we're going to do that again this coming spring in conjunction with our AGM [annual general meeting]. That was a very successful event," says Murphy.
Topics covered included employee engagement, training effectiveness, digital transformation, alcohol and drug testing and a keynote speech from Newfoundland and Labrador's own Neil Coombs, president of CPHR Canada, he says.
To further the education of future HR professionals, CPHR NL is working on partnerships with Memorial University and the College of the North Atlantic to offer CPHR-accredited programs, according to Murphy. "That will be a big one. It's up to those organizations right now and I do know that they're working on it."
But adding more members continues to occupy much of the organization's attention.
"We've reached a nice steady state, the last couple of years financially, and we've got to make greater efforts to grow our membership; we should be bigger than what we are comparative to other provinces," he says.
"Other provinces might have larger numbers, but, proportionally, we don't have the same number of HR practitioners or professionals in our organization. To me, that is where we need to make a push."
Focus on competencies, certification, compliance at Quebec's HR association
In 2019, Quebec HR organization l'Ordre des conseillers en réssources humaines (CRHA) invested a lot of time, effort and expertise in trying to support both the organization and the government, says CEO Manon Poirier.
"In Quebec, there's a scarcity of talent… so some organizations are refusing contracts because they don't have the manpower to actually deliver on that. So… we were very active in trying to advise government in terms of some of the measures that can be taken to support organizations and also obviously support our members to this challenge."
For example, the government introduced measures to support organizations and more experienced individuals to stay in the workforce, she says.
And while the Quebec government has faced its fair share of controversy with Bill 21, which bans religious symbolism in the public sector, the CRHA is trying to get employers to be more open to diversity, says Poirier.
"The context of the scarcity of talent helps in a way because I think organizations that were not open to it are now, by necessity… We see more and more organizations that are open to hiring immigrants and different groups that are not as much represented in organizations."
Last year, the association also brought in a new competency framework, and that's had an overwhelmingly positive reaction, she says.
"We've been working recently with the other provinces with CPHR Canada and they're looking right now at our competency framework," says Poirier, adding they hopefully will adopt it or adjust it to make it work for them.
The CRHA has also developed a self-assessment tool inspired by the competency framework so members are able to self-assess, she says.
"The goal is that it helps them in their development… so that'll be a fun, efficient tool."
Also last year, the CRHA introduced a certification program around harassment investigations. And the first cohort will graduate soon, says Poirier. There are four steps to the program, with the first two available to managers and non-HR people, while the third and fourth steps are exclusively for CRHA members.
"When there's a complaint, sometimes, organizations give the investigation to someone that doesn't have the competencies or the skills or the independence to actually do it, and it causes more harm if the investigation is not done right or not by the right person, so it was important for us to make sure that organizations are aware that our members are competent and they have this independence," she says.
The CRHA will also continue its auditing processes, which is one of its biggest responsibilities by law to make sure that members are competent, says Poirier.
"It's a fantastic opportunity because our inspectors actually go and visit our members… in their workplace, they spend hours with them, looking at their practice, what they do and they make recommendations [and point out] if there's any nonconformity or things that they're not doing right," she says.
"It's seen as a professional development opportunity as well… We survey our members after the inspection and 90 per cent of them tell us that it was a value-add for them, and they learned a lot."
'Listening tour' highlight of first year for CEO at CPHR Nova Scotia
During his first year atop the helm of CPHR (Chartered Professionals in Human Resources) Nova Scotia, CEO Nick Beynon decided that finding out what members and HR professionals were thinking about topped the agenda.
"I launched what I called 'Nick's listening tour,'" says Beynon. "I was calling members, I was sending out surveys [and] shooting the breeze with as many members as I could."
After a whirlwind tour of the issues, the 734-member association came up with a new three-year strategic plan with a focus on establishing connections, he says.
"Nationally, all the associations have worked very strongly at having one brand, one designation and stronger connections, and then they're sharing it as a best practice with their peer associations, as are we," says Beynon. "We're trying to champion the profession. We're trying to help people learn and grow. We're trying to accelerate workplace excellence. And we're trying to do that all through connecting HR professionals in Nova Scotia."
One of those new ideas was establishing a revamped jobs board, complete with a "clever algorithm that pulls in other HR positions as opposed to just posting our own," he says. "It's a unique opportunity to get some non-dues revenue for us… but also for employers who are posting HR positions to have it highly targeted toward the exact demographics they want."
CPHR Nova Scotia also set up a new partnership with Nova Scotia Community College and Saint Mary's University, both of which offered new programs for HR professionals that benefit the association, schools and HR professionals, says Beynon.
"We've been able to accredit their programs, which has been a fantastic add-on for the students. When the students graduate, they can essentially be exempt from the first step toward our nationally recognized designation."
Because the association has looked at what they've been assessed on, there's no point duplicating it or being tested on it twice, he says.
"There's a huge value to them and it is our fastest-growing member category and they're very engaged. They're very quick to volunteer and contribute more to not just the association but the HR community."
New partnerships biggest agenda item for CPHR New Brunswick
Teaming up with post-secondary institutions, chambers of commerce and various business groups promises to keep the Chartered Professionals in Human Resources (CPHR) New Brunswick busy in 2020.
The association signed a new accreditation agreement with the University of New Brunswick, Fredericton campus, and in terms of professional development (PD), it now has a partnership with the Chartered Professional Accountants," says Luc Page, CEO of CPHR NB.
"We're still working toward other accreditation programs and also we're working with a lot of [new] partners."
After a survey sent out to the group's 835 members in 2019, other topics of interest for PD sessions included sensitivity in the workplace and artificial intelligence, on which the group recently held a webinar to educate the members.
Even though membership numbers are off from last year, the student population went up, which is largely due to CPHR NB's post-secondary partnerships, says Page.
"We did go down a little bit, because we had a lot of people transferring [out], but we're gaining other members because of the new accreditation program agreements."
The labour shortage is one big topic on the minds of industry professionals, says Page.
"There is a big gap, especially in HR, but also in the labour market in general; it could be in administration, it could be business, it could be even teaching positions, nursing and engineering."
And the ongoing story of self-regulation continues to occupy the association's time, says Page, but complicating matters is the new provincial government's status.
"The government is receptive, but it's not a strategic time right now to present to the government because it's a minority government. We will probably have a re-election within the next year to come so right now the government is really looking at balancing the budget. The self-regulation aspect of the HR profession in New Brunswick I wouldn't say is the top priority for the government in place right now.
"They're still receptive, but there's still a long way to go," he says.
However, the exercise will continue, says Page. "It always has been our biggest project because it's a long process and I know that B.C., Alberta, Manitoba — they have been working on theirs for the past two years, three years."