To create a strong internal brand, employers need to treat employees as customers by giving employee reviews the same weight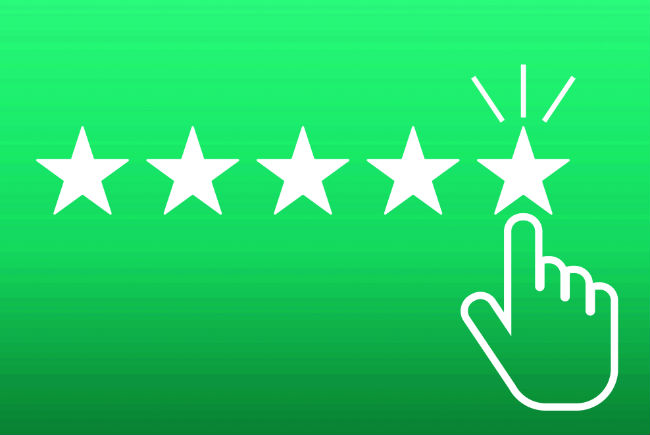 Professional communication is undergoing a shift. With tech-savvy millennials beginning to work their way into management positions, new communication apps constantly being developed, and social media continuing to reshape how employees communicate internally, the business world has become more connected than ever.
In being connected, employees and managers are more capable of sharing their opinions with a broad audience. This includes their thoughts on current and former employers. Just like consumers can rate their experiences with vendors through sites such as Yelp or TripAdvisor, former and current employees can rate their work experiences through sites such as Workopolis and Glassdoor.
With employer rating sites attracting millions of users each month, employers should be concerned about employee reviews and the impact they may have on an internal and external employer brand, as well as the bottom line.
External branding
Not surprisingly, companies with poorly rated reputations online have a more difficult time attracting new talent. Almost 50 per cent of jobseekers said they consider employer reviews on Glassdoor in their job search while 60 per cent said they would not even apply to a company with a one-out-of-five-star rating, according to a 2014 survey of 4,633 respondents in the United States by software recruiting firm Software Advice.
Though savvy jobseekers are able to separate the valid reviews from the reviews of disgruntled former employees, everything that is written about an organization online affects its external brand, both with potential employees and customers, who increasingly make buying decisions influenced by company values and ethics.
Think about how a consumer-facing company releases a new marketing campaign or product. The language and modes of communication are thoroughly analyzed in the planning stages to assess what impact the campaign will have on the brand. How a brand communicates with stakeholders is critical to how it is perceived in the market.
In a similar light, how a brand interacts with its employees will be critical to how the employees, present or past, reflect the brand's values in the social media marketplace — but this is rarely analyzed or thoroughly planned by employers, along with measuring the impact.
Internal branding
Poor employer ratings also impact an internal brand, putting existing employees' engagement and commitment at risk. Both of these have measurable costs for the organization, as quantified in the 2016 report Business Case for a High-Trust Culture by Great Place to Work.
Poor employer ratings typically signify low levels of workplace trust, and the link between trust and engagement has been well-established. Ninety-six per cent of engaged employees trust management, compared to only 46 per cent of disengaged employees, according to the report. This disengagement costs companies about $500 billion annually.
Employers lose more than morale when employees withhold their talents, creativity, energy and passion — they lose productivity, profitability, innovation and their competitive edge.
Research also shows that high-trust workplace cultures, typically associated with higher employer ratings, experience less than half the voluntary turnover of their industry peers. Turnover costs are estimated at 12 per cent of pre-tax income for the average company, cutting directly into profits, says the report.
To create a strong internal brand, employers need to evolve to treat employees as customers by giving employee reviews the same weight as customer reviews.
Valuable insights
Perhaps the most valuable takeaway from employer reviews is the insight they provide into the employee experience. Though not all employer review sites follow a scientific methodology or rigid statistical protocols, employers can glean critical insights from what current and previous employees are saying, beyond the traditional exit interviews.
While employer reviews may present only part of the story, there are steps employers can take to use this insight to improve their workplace culture:
Conduct an employee experience audit: Audit and articulate all materials and development stages that employees go through at the organization during the onboarding process, and figure out what is missing or what can be improved.
Establish goals for the employer brand: Measure the number of employees who have left your organization in the past six months based on the current employee experience in place. After understanding the areas employees have identified as points of weakness, setting goals and parameters to work towards that will enhance the employee experience, reduce turnover and improve online employer ratings.
Measure success: After setting out a plan for how you expect to improve the employer brand, track the progress of the organization's improvement by retention rate and employer ratings that are added to your online profile after the organizational changes have been implemented.
Impacting the bottom line
The natural motivation behind any business activity is the effect it has on profits of the organization. A high level of workplace trust is pivotal to capitalizing on the maximum market share and optimizing innovation and production. High-trust workplace cultures are associated with many benefits, according to Business Case for High-Trust Culture, including:
• stock market returns two to three times greater than the market average
• turnover rates that are 50 per cent lower than industry competitors
• increased levels of innovation, customer and patient satisfaction, employee engagement, organizational agility.
An organization must work towards and maintain a high-trust culture to reduce turnover and increase productivity. And a strong employer brand is a critical component of this, since a bad review from an unhappy employee is more likely to be published than a positive review from a happy employee. An employer must be aware of the messages being circulated that impact its reputation, or run the risk of missing out on great prospective talent.
How closely does your organization audit and monitor the online employer brand dictated by employer rating sites?
Consumer brands have extremely comprehensive processes when designing, monitoring and disseminating a brand to consumers. There is rarely a marketing campaign or a product launch by any organization that is not discussed comprehensively to interpret how the product or service will affect the brand equity of the organization.
And with the constantly evolving methods of communication that shape and disrupt business, employees are capable of impacting an employer brand more than ever. Curate your employer brand wisely.
Lukas Pesa is a business and client content specialist at Great Place to Work Canada in Toronto. For more information, visit www.greatplacetowork.ca or www.linkedin.com/company/2472266.