While the United States curtails its immigration,Canada introduces a pilot program aimed at highly skilled workers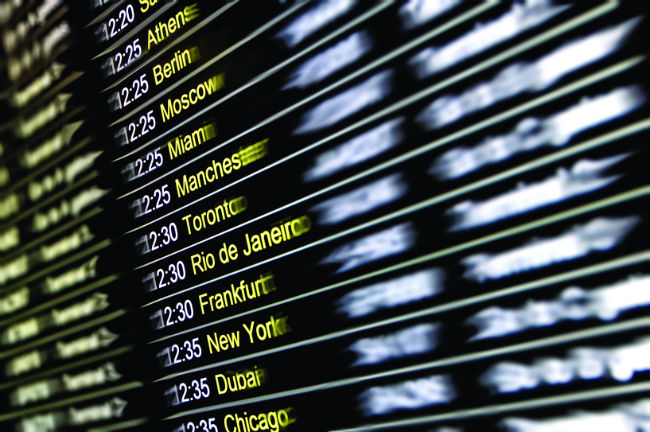 Canada and the United States are adopting diametrically opposed views on immigration policy, based partly on differing views of the impact of temporary foreign workers when it comes to domestic economic growth, job creation and skill transfer.
While recent U.S. policy has generally sought to curtail immigration, a new Canadian immigration pilot program — which enables the expedited entry of high-skilled foreign workers holding unique or in-demand skills — has been introduced to assist employers to scale up and compete in the global marketplace.
And a number of businesses, particularly in the technology industry, are identifying Canada's progressive immigration program as a differentiating factor in securing critically needed foreign talent, so they are either establishing or expanding operations north of the border.
Protecting U.S. jobs, wages
Protectionism is a recurring theme of President Donald Trump's administration and is premised on the assumption that restricting the entry of certain foreign workers will result in more job opportunities for Americans. A clear priority is to protect U.S. jobs and wage levels by increasing enforcement on immigration fraud and abuse, and changing the eligibility and procedural requirements of the most popular work visa categories.
The H-1B "specialty occupations" visa program is a favoured path for U.S. companies to bring in highly skilled, professional foreign talent. While the H-1B program has been the subject of debate for many years, the present political leadership in the U.S. has dramatically ramped up scrutiny and criticisms of the program.
Most notably, Trump's "Buy American, Hire American" executive order unveiled last April directs immigration and labour regulatory agencies to focus on strict enforcement and total transformation of the program.
Specifically, the administration, in tandem with congressional leaders, is promoting significant reforms to the H-1B program from a lottery to a merit-based system, which may result in visas being awarded primarily (or even exclusively) to those with advanced degrees or receiving the highest wages.
Many U.S. companies, particularly those dependent on high-skilled foreign workers, are increasingly concerned about the ability to compete internationally, given the anticipated challenges and significant increases in wages, costs and compliance obligations associated with the proposed H-1B reforms.
Strategic immigration policies to support Canadian innovation
In contrast to the U.S., the Canadian government has created a new, innovative immigration pilot program that assists both high-growth and tech companies to scale up by accessing high-skilled foreign talent on an expedited basis, while stimulating economic growth, job creation and skills development for Canadians.
Employment and Social Development Canada (ESDC) introduced the Global Talent Stream (GTS) on June 12 as part of Canada's Global Skills Strategy, and it provides two new streams for employers seeking high-skilled global talent in Canada.
The GTS facilitates the entry of highly skilled foreign workers possessing unique talent for high-growth companies (category A) or holding in-demand skills most notably in technology-related occupations (category B). Participation in the pilot program is conditional on an employer submitting a Labour Market Benefits Plan, which is a written commitment to create new jobs or training opportunities for Canadians.
A Labour Market Impact Assessment (LMIA) processed under the GTS is not subject to ESDC's minimum advertising requirements and transition plan. In addition, the LMIA and work permit processing standard under the GTS is two weeks — a substantial improvement from regular processing times.
The Global Skills Strategy also supports faster processing for LMIA-exempt work permit applications under the International Mobility Program (IMP) for executive, managerial and high-skilled occupations — reducing processing times from 12 to 16 weeks at certain visa posts to two weeks.
Furthermore, eligible foreign workers are also able to obtain a work permit exemption enabling them to work without a work permit for up to 30 days within a calendar year.
Considering the factors when attracting tech companies
Given the various parallels between Canada and the U.S. — such as geographic proximity, language, legal systems and cultures — the additional advantages from Canada's new immigration pilot is becoming a key factor in attracting tech companies to Canada.
A comparison of the two programs clearly highlights the strategic advantages of GTS Category B vis-a-vis the H-1B as a mechanism for tech companies to quickly and predictably acquire global talent in order to scale up and compete internationally.
It is worth noting that the minister of immigration recently announced that the startup visa pilot — which was intended to help immigrants launch businesses in Canada — will become a regular part of the federal immigration program. This announcement was made shortly after the U.S. government announced it may delay or eliminate its version of the startup visa —the international entrepreneur rule — altogether. The startup visa was intended to allow foreign-born entrepreneurs to remain in the United States.
Naumaan Hameed is a partner and Canadian practice leader at KPMG Law in Toronto. For more information, visit www.KPMG.ca.