'Badges' becoming preferred route to new opportunities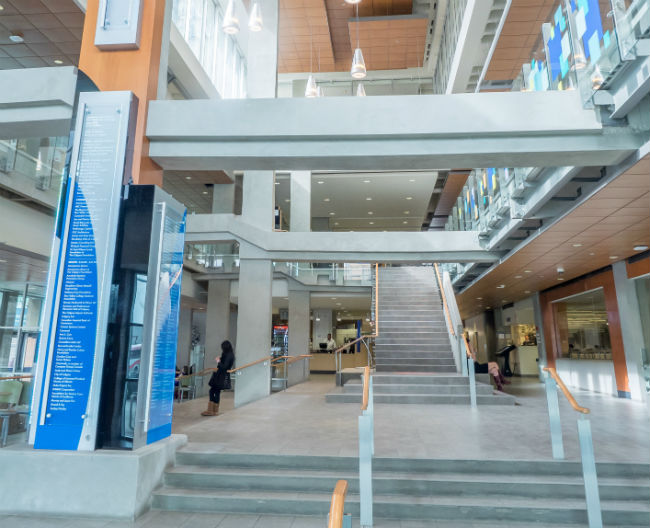 What are micro-credentials? Sometimes known as "badges," they are most frequently online representations of proficiency in a particular skill or competency. In lieu of conventional academic credentials, they are becoming the preferred route to new opportunities for many employers in today's labour market.
There are many driving factors behind the popularity of micro-credentials. With obvious exceptions related to academic requirements for licensing, employers are overwhelmingly concerned with competencies over credentials.
Often credentials in job descriptions are used by employers as a way of vetting job applicants to a manageable level or as an approximate indicator of likely competency in a series of required skills.
Micro-credentials can be a much better way to identify candidates who clearly demonstrate specific competencies.
In addition, through online profiles and search tools, it is easier to find the right candidate with the right skills if those skills are represented in precise badges issued by a competent and trusted assessing organization.
Advantages for learners, employers
Micro-credentials are short, specific and autonomous. Learners can pick the exact competencies to the levels of mastery they want. This focus keeps the student or trainee more engaged and lowers the costs of their education.
Similarly, the à la carte approach personalizes the learning experience. Incremental competency recognition through scaffolded badge levels also introduces game-like incentives to learning and certification.
Unlike traditional credentials, micro-credentials are not time-based. Learners can omit training components and proceed directly to evaluation as they wish. Online asynchronous training and assessment provides the prospect of authentic self-direction for learners to study exactly what, where and when they want.
Finally, the personalized asynchronous approach offers the opportunity to disrupt the industrial cohort and time-based education and training model. Scalability and much greater cost-effectiveness in skills training is at last beginning to emerge.
Another advantage of micro-credentials is their focus on competency and relevance to employment or "external relevance." Conversely, traditional credentials most often concentrate on differentiating learners within a cohort by awarding marks through knowledge-based assessment or "internal relevance."
Micro-credentials simply recognize competence in tasks directly related to employment, most often with a pass or fail grade at various levels of capability. Displaying badges on a digital profile also afford the opportunity for learners to link with digital evidence of competence, such as learning assignments or work projects.
Gaining ground in mainstream
Of course, micro-credentials must evolve further to gain wider acceptance in the work and academic worlds. Some of the remaining challenges relate to rigour, relevance and recognition.
Rigour varies considerably among micro-credentials and it is difficult for employers to distinguish the validity of many competency claims. Trusted issuers of micro-credentials that assure accuracy and relevancy to employer needs are beginning to emerge.
However, there are remarkable opportunities for the public and private sector in the micro-credential "trusted issuer" space.
In order to assure relevance, micro-credentialing organizations must integrate course offerings with employers' specific and changing competency needs. Closer partnerships with employers are needed to better integrate micro-credentials with employer training and recruitment requirements.
While micro-credentials may be issued by a specific employer or academic institution, how they are recognized sector-wide remains unclear. In addition, most academic institutions still need to scaffold micro-credentials for advanced credit within traditional credentials. Currently, limited sector-wide recognition is a major impediment to the growth of micro-credentials.
Despite the challenges, fresh developments offer a glimpse into the future evolution of micro-credentialing. For example, how can micro-credentials be accurate and meaningful for so-called "soft" skills?
Micro-credentials tend to work best with specific and easily demonstrable (and verifiable) skills. Skills in computer coding, for example, will result in a program unambiguously functioning to expectations.
Evaluation of these types of skills can be automated and done online, providing a scalable, cost-effective, accessible and accurate method for assessment and certification. But what about more equivocal soft skills such as communications, critical thinking and supervision?
Assessment of these skills is often based on the most readily available yet least rigorous tools — interviews and references. The challenge has always been how to assess in a way that is accurate, relevant to specific sectors and cost-effective.
Artificial intelligence (AI) simulations are beginning to provide solutions to evidence-based scalability challenges in assessment. As access to AI becomes less expensive, more and more simulations are being developed and employers may select assessments that are most relevant to their context.
As micro-credentialing gains popularity among employers, both public and private assessment services are proliferating. However, for micro-credentialing to succeed in the long term, assessing agencies and employers must develop more easily understood and precise sector-wide standards.
Forward-thinking, sector-based organizations are already collaborating with academic and assessment agencies to ensure the relevancy, rigour and accessibility of micro-credentials to their industries. Sector-based standards co-ordination also serves to address micro-credential recognition and skill transferability challenges among employers in those sectors.
Bow Valley College pilots process
The opportunities for micro-credentialing are no more apparent than in Calgary where a very large segment of the labour market needs to repurpose their skills and certifications outside the energy sector.
For Bow Valley College, "micro-credentials represent excellent opportunities to get the new types of certification required for employment in growing sectors such as data analysis or information security," says academic vice-president Misheck Mwamba.
The college is piloting a process to validate sector-wide recognized micro-credentials related to both technical and soft skills. The micro-
credentials could be taken independently or amassed for recognition in new credit credentials such as the post-diploma certificate in software development at the School of Creative Technologies.
As employers and educational institutions experiment, it is more important than ever that innovative experiences and lessons learned are shared as the disruption of skills training and assessment continues.
David Harvey is dean of continuing learning at Bow Valley College in Calgary. He can be reached at [email protected] or (403) 410-1452. For more information, visit www.bowvalleycollege.ca.