16 teams compete for top honours in B.C.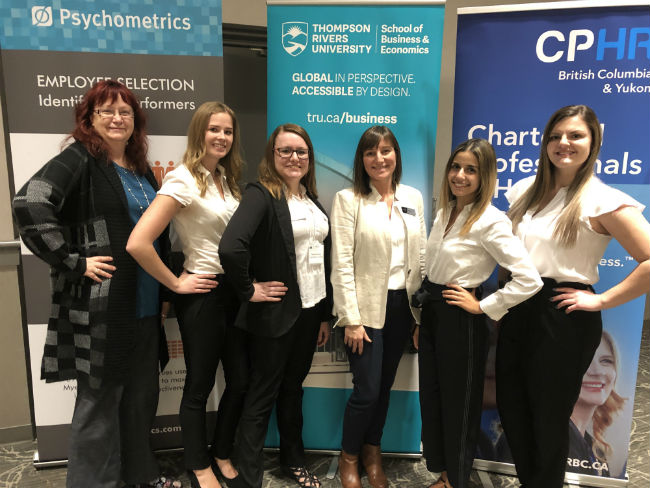 A team from Northern Alberta Institute Technology (NAIT) emerged victorious at the sixth annual HRC West event held March 1 and 2 in Barrière, B.C.
The team known as "Simple Solutions Consulting" was comprised of Aleksandra Jaruga, Shalean Wussow, Riwa Kamaleddine and Alyson Howey.
A team from Mount Royal University finished second, while the University of British Columbia took third.
NAIT's victory capped the weekend, which saw the next generation of HR leadership from Western Canada converge on the Thompson Rivers University (TRU) School of Business & Economics campus.
As a partner initiative driven by CPHR BC & Yukon, TRU and CPHR Alberta — and sponsored by Psychometrics and LoganHR — the two-day case competition saw participation from eight teams in B.C., seven from Alberta and one from Manitoba.
During the event, students were called upon to apply classroom knowledge to a true-to-life HR business case. Called upon to step into the shoes of an HR consultancy, each team was presented with the scenario and given three hours to prepare their presentation.
In turn, 15 HR professionals volunteered their expertise to serve as judges with a final round of four presentations judged by a three-professional panel.
"The competition is growing and it is an important opportunity for HR students in Western Canada," said NAIT HR management program chair Laurie Pisesky.
"The quality of the teams was outstanding and we were very impressed with the analyses and presentations of the finalists."